A Beginner's Guide To Social Media Marketing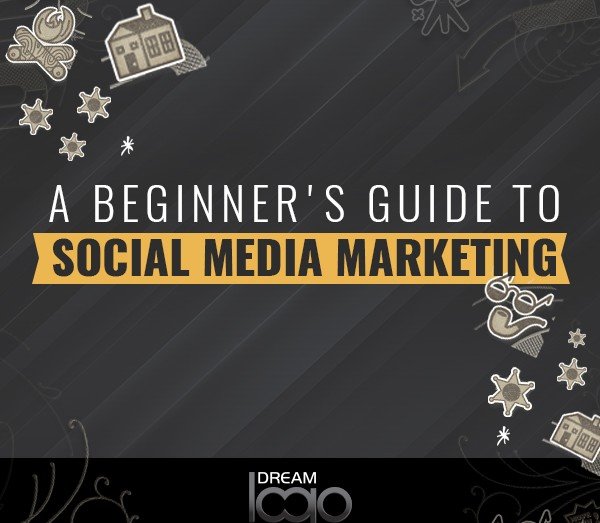 "Brands that ignore social media.... will vanish. That's it!"
Yep! It is indeed a simple and true statement for businesses who wants to establish their presence on the internet.
Talking about social media platforms on the essence of brand promotion, you might hold less idea or failed to spot the power, value of social networking sites for your business growth. Be it Facebook, Instagram, or YouTube- by the time you realize how quintessential and useful these social sites are to boost your company's presence in the market, it might be late.
I can never rebuff the perks and use of social media as an idea generator, trend mapper, and strategic compass for all of our online business ventures. To jack up the growth and success rate of any venture, the functionality of social media platforms stands out as outstanding yet remarkable.
To many of you, social media platforms may seem a complex field at starting. But trust me, with proper sense and hard-work, you will soon become savvy and even enhance your brand marketing.
For that, you definitely do not need to hold expertise and skills. As Brian Solis said, "Social media is about sociology and psychology more than technology."
However, no matter what your skills and knowledge are, here, we hope to provide you plenty of resources that will help improve your social media presence effectively. Let's dig into it!
Basics of Social Media:
Social media are the platforms in which people interact and communicate with each other. As the interactions and conversations go around virtually and users get to engage with it in the social context, so it is popularly known as a social media platform. Since the dawn of the World Wide Web, the social media concept was there. In the last few years and so, all have seen a wave in both the number and popularity of social media sites.
However, creating and publishing content on social media platforms has become exponentially simpler over the last several years. Eventually, non-technical users also can create content on a rapidly growing number of platforms by sharing simple website links.
So, in a nutshell, social media marketing is the process of using social media networks like Facebook, Twitter, LinkedIn, Instagram, Pinterest, and more to promote any business and increase revenue.
What social media marketing help you achieve?
Some users create social media marketing facile and peripheral, but in reality, it should be the exact opposite. Anyway, with decent authenticity and transparency, social media can help you achieve your goals. Social media can help you with the following:
Brand awareness, promotion, and discovery through social ads.
Announcement of new product or company launch, business development to the keen audience.
Increase website traffic.
Drive leads and sales and helps to generate revenue.
Community buildup and establishing relationships fueled by general discussion.
Construct your expertise in your field.
Provide value to your audience and users.
Remember, users not only want to see several ad copies, but they want to feel like they are getting to know you and your business. To get a great start, you should build the connections first!
Lists of Social Media Platforms:
Various social media platforms are there that will genuinely help you promote your business or brand name. In fact, there are many beyond the list that we are going to provide you. The platforms mentioned below are the platforms with the most extensive and highest engagement counts and hooked audiences.
Facebook:
Facebook has always been the masterstroke in promoting any brand or individual in front of the audience. Since 2000, the platform has worn its crown, and the journey continues from then.
Facebook is a great place for brand pages to express their availability to customers. Users can find out your business hours, store location on the map, view and write reviews, and get notified with your latest contents.
Many users use Facebook as the center of their social media marketing and focus on investing most of their energy, time, and money. Facebook is the one that they fund and maintain with proper dedication. The only way to reach the latest algorithm is the exceptional strategy, sharing lots of native content like videos, photos, GIF, illustrations, etc., generate engagements through discussion.
Besides, you can get a number of backlink traffic on your website by totally posting the links on the platform. After that, you can eventually perform a backlink analysis on your website.
Moreover, by using Facebook's incredible ad system, you can easily reach new customers effortlessly. Facebook also supports product listings in your regional areas, from where customers can find your products efficiently.
Twitter:
Twitter is simply a marketing tool, which only is efficient when you have a conversation with other users. Nevertheless, many business owners use the old-school method of Twitter to promote their business and generate revenue. People come here and dump their website or blog links into the empty void that is a Twitter news feed without even trying to create engagement. Unfortunately, this strategy won't work until you communicate with other users.
Although Twitter is standing on its ground it is however granted as a fruitful marketing tool in SEO.
Instagram:
Though Facebook owns Instagram, it is still a popular and useful platform on its own. It is widely a visual platform with aesthetically stunning and compelling videos and pictures holding sway supremely.
Apart from providing numbers of followers and being a rapidly growing platform, Instagram proved to have some of the highest engagement rates among other social networks. Instagram filter interest-based algorithm instead of a chronological one.
To succeed on Instagram, utilize all available features on the platform, create stories, content for the news feed post, use heavy hashtags, and generate discussion to attract new followers. Additionally, on Instagram, you can listings your products through its local listings feature.
LinkedIn:
The most professional platform to create a brand profile for B2B interactions. Here you can proceed with both your personal and company profiles. By using the valuable resources of LinkedIn, you can constructively promote your business. On LinkedIn, professionals share industry news, and you may observe a slightly higher caliber of discussion on the posts of this platform than elsewhere.
Post the type of content on LinkedIn, which will be actionable and thought-provoking.
Pinterest:
It is a little different platform than other networking sites. It is the catalog of ideas that inspire users to "go out and do that thing." The staging is a stock of images, videos, and GIFs. It is also described as a visual search engine.
YouTube:
YouTube is an excellent platform to promote and doing marketing activities; if executed correctly. Alike Instagram, YouTube also works on proper keywords pairing with video title, description, and tags. You can take help from keywords explorer free to search specific keywords for your YouTube marketing.
One can approach YouTube as both content marketing and social media marketing.
Conclusion:
These are some exceptional social networking sites, work as SEO site explorer, plus helps you monitor both your website and competitors as well. However, if you wish, you can take help from an open site explorer tool, readily available, to analyze and track the website traffics.
Collectively, these optimization tools are superior website analyzer in term of SEO marketing.
Here in Dream Logo Design, we provide you with such effective social media marketing services. Our hard-working team will thoroughly manage, promote, and analyze traffic on your website. We take care that your brand gets the maximum exposure that it needs.