11 Website Designing Trends that you cannot Avoid in 2020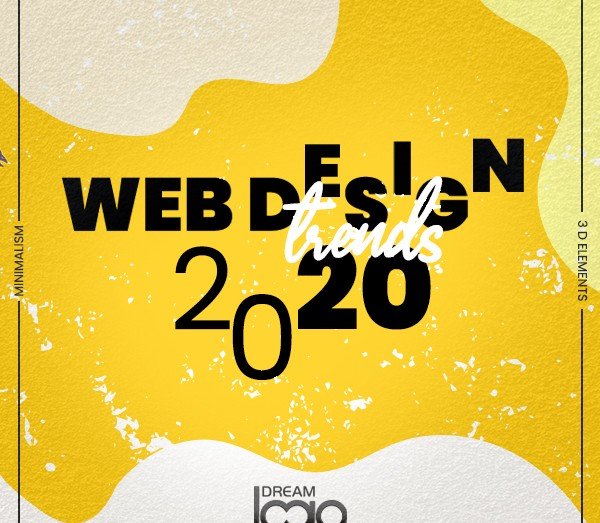 Every year brings a new range of trends, style statements, updates in various domains- be it tech-realm, internet world or fashion elements, or others. Time is changing, and we are having a sensation of this revamp arena. In 2020, the sphere was fringed with the deadly pandemic but, the web world carried on with profuse upgrades. However, the year-end is near; let's look backward and revise at trendy web designs that you have missed or overlooked somehow.
On every occasion, we come up with an assortment of extensive furbished topics by searching everywhere internet and bestow in front of you, readers. In recent times, we can observe an enormous launching of websites, following the latest up-and-coming trends. The websites differ from the theme, layout to tinge, white space to typography, design format, font size, etc. All element is modernizing as the vicinity of modish website design.
For the freshers, who plan to design and develop websites but are befuddled, the wait is over folks. Here are the 10-latest website design trends of 2020 to host your new website.
Dark Mode:
We consider the dark mode design as one of the main trends of 2020, which is primarily focused on UI design, give users a choice to avail themselves of the dark theme. Started from popular and most used social network sites Facebook to Instagram or Twitter or messenger apps, including smartphone android systems, enable the dark mode theme for the users.
The dark mode is an extremely convenient and eye-soothing looks extremist modern and contemporary. The dark color makes other colors and design features pop up, which is comfortable on the eyes. Dark themes are well-fitted on OLED screens- saves power and lengthen the screen durability. Even though the dark designs provides numerous utilities, it does not prevent the design look visually superior and dynamic.
The dark backdrop put together the design elements to bulge out more. Eventually, it splashes out a high contrast ratio with the utilization of distinct colors or tints. However, it is brushing up its visual ergonomics by taking the edge off eye strive.
All over, the dark mode is so artistic, futuristic further its dark cyberpunk and dystopian styles with the dark and moody color schemes infuse with ecstatic neon that it perfectly fit like a glove in the trend of 2020 web designs.
Organic structure: Stand aside from the flat design with straight lines and try to organic fluid formats and elements. It is time to break up and get far away from your orthodox circle, rectangle, straight-sided or square outlines that are repeatedly cited as organic or fluid designs.
Exuviate your linear yet near-clinical lines and replace them with natural shape elements designs such as torn, shred pieces of paper or cloth, or shape of pond or cloud, etc. These natural shapes and designs approach human nature, as well.
Three-dimensional or 3D theme:3D or Three-dimensional visuals are so delightful to users, but the expensive price tag and technology drag this trend back. With the masterly improvement of technology, everyone can design a website in 3D- no longer need NASA-tier equipment now.
The hyper-realistic 3D designs captivate the entire screen to provide an immersive experience for you up till Visual Reality turns out to be the mainstream and inexpensive design. It is proffering a lifetime UX (user experience) also. Soon in 2021, you can expect incredible upgrades in 3D design to break down the frontiers between digital space and reality.
Snapped grid and tilted layout:
Grid designs and layouts are quite an imaginary flat surface with vertical and horizontal lines that manifest layout components in the screen or web page. While designing your website with snapped grids, you can push around the grid line or flat surface in a way to make the page grid feel less rigid or broken.
Radiant color design:
Futuristic colored themes and designs have accelerated the craze of tint and colors in the 2020s trend. The ongoing isometric trend is bringing overwhelming shades like purple, hot pink, or blue to furnish the site and present a futuristic glowing feel.
Rigid frame using white space:
Dig into the white space or blank space of every side of your website, steering far away from full-bleed image plus parallax themes. Mapping out images makes the website pop and stand out, moreover. Full bleed layouts add to the website trends and allow designers to fiddle with the white space differently. The entire white space is like a canvas to fill with pop colors to make the site look more structured and stable.
Fancy overlapping elements:
It's all about creating depth. Adding up some floating and overlapping elements with soft shadow brings out a pseudo-3D effect and fabricates the design more layered and spellbinding.
Retro on the track:
"The old is gold"- retro designs proved that. The nostalgic retro theme design is back on track to give neck-to-neck competition to the new website trends. Retro is beyond flat, geometrical layouts with a touch of nostalgia yet, came up with little experiments. The retro design was not easily accessible to the masses, who can now get it as a 'new.'
Twiddling with images:
You can widely experiment with images on your website to draw readers' attention to your website images. However, designers mess around with loads of image design techniques- placing the image in circle/box, edit images into evergreen black & white shade, add up shadow drop behind the image, etc.
Collaborate graphics and photography:
The customization of real photographs with a plunge of graphics or illustrations explains a lot about your website. Want your website to stand out from the crowd? Go for this trend, without any doubt. Be it a product or any personality, the combination of graphics and photographs completely supports branding and grabbing a bundle of attention.
Nominal navigation:
In 2020, the website design improves with less text and heading more use of video and voice scribble to be more simplistic to accelerate more natural navigation. The minimal/nominal navigation clutch of the perplexity in usability.
2020 is giving rise to far better futurism with much more attention-grabbing colors, designs, and visuals with a 3D effect plus a reinvention of old trends. The new website designs are a complete surprise package to the users.