Becoming a Reseller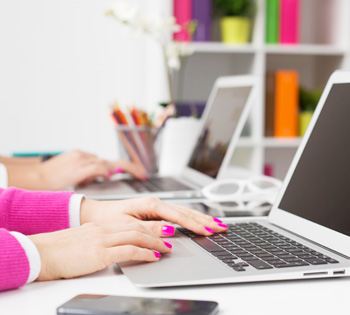 So how do you become a reseller? It's quite simple. Basically, all you have to do is sell our graphic design services to your customers, contacts or subscribers. This means you can sell pretty much anything we offer from logo design, brand design, print design to stationery design and website design and development.
The greatest upside to this is that the reseller program is completely white label. So you don't even have to mention Dream Logo Design. You can use your business name to promote these services and Dream Logo Design will handle the rest. You don't even have to be in the design or programming industry to qualify. As long as you have a website, the reseller program is a great opportunity worth considering.
You will, however, first have to contact us so that we can arrange for you discounted rates. Whatever price you quote to your contacts and customers will entirely be your decision – and you get to keep the all the profits.
Our Support team will be at your disposal at all times in case you need assistance. Our reseller program has been working and continues to do so for our clients and partners. It is a win-win situation. You are guaranteed to make extra income without doing all the heavy-lifting.
Dream Logo Design Reseller Program is facilitated through what we refer to as the Four-D's System.