A Beginner's Guide to the Perfect Instagram Account: an Insight into Instagram Marketing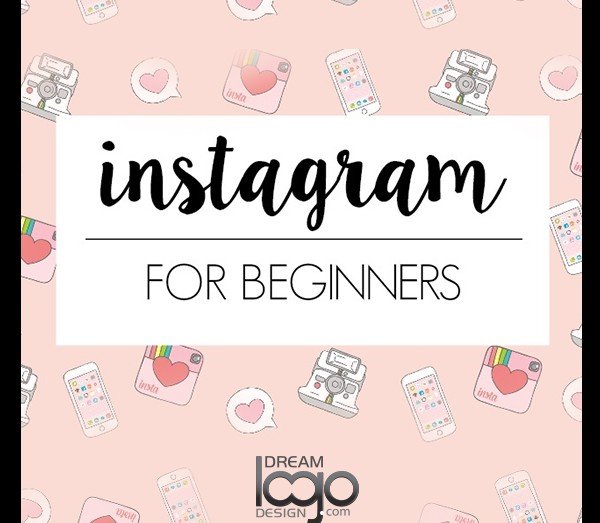 With over a billion users, Instagram has been a miraculous photo-sharing platform since 2010. Instagram is a mind-boggling creation for an individual and brands and business holders to get massive exposure. It is indeed a creative space to showcase your ideas, products, plus services in front of the masses, proffer you whopping traffic. Solemnly, Instagram has recently become a weapon as the digital marketing strategy and a secret to massive business success.
However, with the help of the Instagram platform, many companies- whether it is a big or small entity, can succeed in the industry. Additionally, they are generating a hefty amount of revenue each year. Not only companies or brands, but an individual is also developing his/her fan-base on Instagram only. The sudden emergence of "Instagram influencer" cum "blogger" unlatched the scope of earning fame and money hand in hand. And with proper Instagram marketing and influencer marketing, your wheels will run smoothly on the track.
Take a note: these influencers have a massive amount of followers, and with the proper plan and utilization, you can become an influential brand, too.
Before that, you have to grapple with a perfect Instagram account's tactics and how to indulge in proper Instagram marketing.
Instagram Guide for Beginners
Instagram account set-up!
Honestly, it is a child's play! All you need to do is download the Instagram app or open www.instagram.com on your desktop, click on 'sign up' through Facebook, email, or phone number. Insert your preferable username and password. Your Instagram login is ready! Add a captivating Instagram bio-- you are all set to go!
You can switch your current profile into Instagram Business Account anytime. It is easy!
A little tinted post:
Playing with colors and hues! Why not? It is the favorite part of every Instagrammer. Make your profile look glaring to fetch users' attention with various colorful photos, videos, GIFs, and more. Your profile and content must be engaging and entertaining to reach the huddle of followers. Instagram has over 800 million active users; more than 60 million photos and videos are shared every day with 1.6 billion daily "likes." Can you imagine how much traffic and reach you can get through Instagram? If you value your followers and want increasing engagement, focus on sharing high-quality tinted photos and videos that will evoke human emotions like happiness, humor, nostalgia, motivation, and more.
Explore filters; do not overdo:
Instagram provides users a bunch of filters to explore. These custom filters automatically enhance your photos' look and style and already hit the peak of trend. Either you want vibrant looking photos or natural-looking- Instagram has a manual setting to edit your images accordingly. Though the filters are tempting but do not cross the edge; instead, try to keep the photo color and contrast normal.
Hashtag turn... cool!
The hashtag is a great way to reach potential followers, consumers, and encourage more Instagram engagement and increase new followers. Do not apply the mistake of taking it way too far. Often, the  Instagram caption is bloated with a hashtag that is not even relevant to the photo. Make minimum use of hashtags and, of course, which are relevant.
Frequent posting is mandatory:
Want to keep Instagram followers engaged? Post daily, simple! Yet, do not overdo anything. Posting once a day or at least once every other day is enough to keep your followers engaged. If you post within a long gap, you will lose followers- do not be surprised!
Step to the vertex of the latest Insta-trends:
You surely do not want to be left behind and lost followers? Yes, who would eventually want that! Social media trends are seasonal, especially Instagram. And keeping with the pace of the latest Insta trends is mandatory if you crave to lead your brand position towards popularity. Update yourself with these major social networking platform trends without putting yourself at risk of losing valuable followers.
Take Insta-stories seriously:
Similar to other social media platforms like Facebook, Instagram also has its compelling story option. Though stories are less permanent and more of an "in the moment" pieces of content, you can consider posting stories for your followers to see. You can post either photos or videos in the Instagram story, which automatically disappears after 24 hours. But it will be visible in your archive, from where you can consider Instagram story download and save in your gallery. Stories are simply a casual way to connect, share, and interact with your followers.
Drop by Instagram Explore tab:
Explore tab is a great resource to find enormous new content. In Instagram explore tab segment, you will see the most popular and featured photos plus videos. Here the content you will see are tailored to you regarding the pictures and videos you have liked or commented on by people you follow. Just tap the magnifying glass icon in the bottom menu and discover new users to or engage with or follow.
Lastly, communicate!:
Although posting engaging content regularly, hashtags and insta-stories are top-notch strategies to keep your followers engaged, but communication with them is necessary sometimes. Come on! You are not a robot that is operating an Instagram account! Make your followers understand that.
How?
Communicate!
Target and filter some users and directly message them in the inbox with a photo or video. Instagram Direct is a great way to connect with specific users without even broadcasting your content to everyone all at once.
Instagram Business Account Benefits: Wow!
There are ample benefits of having an Instagram profile, especially a business account. For instance, followers can handily get in touch with you by clicking on your contact button through your Instagram profile. Moreover, a business account allows the user to create and publish Instagram ads without the interference of Facebook advertising tools.
Additionally, you will get access to Instagram insights, an analytic tool that proffers statistics about your posts' reach and impressions. It helps you to track your every day post and profile performance.
Hush-hush! You have unlocked the bundle of free perks that come along with a business profile. Now create, plan the marketing strategy and start grabbing these benefits to track metrics and understand your audience.
Want more help? Connect with our experts right away!