5 SEO Tools to Audit & Monitor your Brand's performance on the Web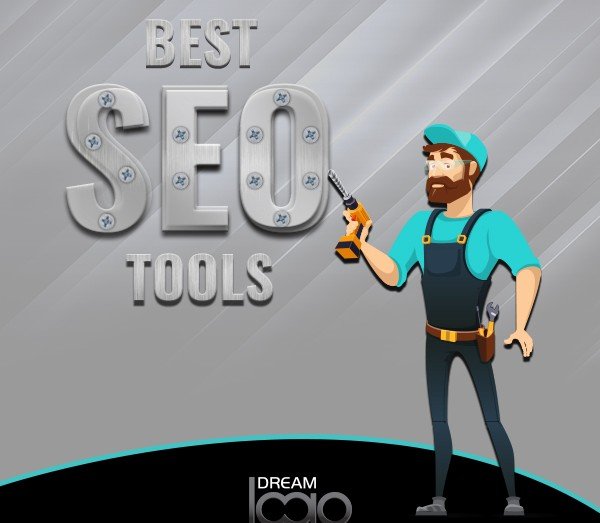 In the present scenario, millions of brands configured the effectiveness of SEO (Search engine optimization) in terms of getting spacious exposure. Undeniably, search engine optimization performs wonderfully to reach your brand at a desirable rank, complete the purpose of your business. Initially, Search engine optimization helps in auditing, marketing, monitoring, analyzing, lead your website to the rank position with proper keyword placement. Considering the advantage of SEO, these business owners are investing a hefty sum in SEO marketing and digital marketing parallelly. And thankfully, the results are satisfactory in every aspect.
Needless to say that search engine optimization has ended the epoch when a brand or company had to give loads of effort to sell their idea manually. But now, with less effort and smart strategy, reaching out to your targetted consumers are cushier than before. Of course, with the help of SEO traits. Several brands mount their SEO team, and some hire various SEO agencies, consultants, or freelance SEO experts, which no doubt becomes oppressive on the pocket.
However, in the SEO journey, numerous SEO tools have compelling contributions over the web- whether they are paid or free. Don't need to frown, mate! We have come with 5-evoking SEO tools for website that chip in monitor, analyze, and audit the website traffic as well as any dilemmas that need fixing. Guess what? Some of the tools are free. You will get a fruitful result without spending a single penny.
SEMRush:SEMRush is impressive auditing and research tool used by adept SEO personnel. These SEO tools free and works extensively to track organic keywords, backlinks, and PPC keywords of the competitors and research competitor data.
In simplistic words, SEMRush tracks your adversary's data, which you can implement as your SEO effort to boost your website ranking. Apart from that, check out SEMRush's multiple features for your effectual SEO results.
Analyze Backlinks
Track your daily rankings
Compare with competitor's website
Dig into competitor's ad strategy, ad copies, and budget
Find to advertiser and publishers
Unlock the best keywords for PPC and SEO
Construct potent ad campaigns
Export total analytical report in excel format
Assists in technical website auditing and position tracking
MOZ: Looking for a prominent SEO tool that will aid you in tracking your brand's daily activities? Moz is one of the eminent SEO tool providers as well as a large SEO agency that offers various SEO services and products such as keywords research, link building, website auditing, and page optimization insights – all in one. SEO experts use MOZ extensively as it helps in the SEO process. Eventually, SEO personnel considers MOZ rank, Domain authority, and page authority as metrics, also while doing Link building with other sites. Apart from MOZ pro and premium membership, it also offers a set of SEO tools for free onlinefor big to small enterprise brands.
MOZBar
Keyword Explorer
Open Site Explorer
Business Listing
Business Console
Research Categories
Besides, the on-page grader program is the ablest product from MOZ, which takes any single webpage and runs it via an algorithm to see how well optimized the webpage is for a specified keyword. It sums up the total time the keyword has been used on the page, whether it is in the title, meta description, h1 or h2 tags or not. Lastly, it will give you a simple letter grade. It makes you understand why each element is predominant to include. It also lends you an idea of fixing and optimizing the page appropriately. It is a handy process you can deal with ease, all Kudos to MOZ!
Copyscape:Plagiarised content is a curse to a webpage. A brand should stand for its fresh content to satisfy their customers. Imagine your customer came to know about your content is duplicate or rephrased? It will auto decrease the traffic and lead your brand webpage towards a below ranking. Furthermore, someone can copy and rip off your content word to word for their website, and not event intended or have the courtesy to give you proper reference and credit. In that case, you need to save your back. It's good to start with free SEO tools for plagiarism check like Copyscape.
Copyscape is one of the approved SEO tools by Google that works wonderfully to identify duplicate contents. Only paste your content directly, or content URL, and then Copyscape will reveal the pieces of content that contain distinct percentages of your original article. Through this process, you can ask the website holder to give your proper reference as the original author. Allover, This is among remarkable SEO tools for plagiarism checking.
Found SEO Tool: Found SEO tools are supremely convenient for SEO marketers and digital marketers as well as agencies to trace the website problem. These SEO tools for auditallow you to find a way to fix the hitches that occurred. Just enter your domain URL in the search section and get all audit details such as content issues, technical difficulties, and External link analysis. Moreover, you can download the result in pdf format for further use or share it with clients and others.
Screaming Frog: Clearly, it is always important to note not only the faults and problems with your website but also to what extent you need to be to clean up individual SEO problems on your webpage or site. Whether it is a title tag problem or a 404 error problem, everything needs to be fixed accurately. For that instance, you need SEO tools to exceloverall audit on your website- from title tag character limits checking to response codes.
Screaming Frog is a desktop program that crawls the entire website and hands over you a myriad of possible reports from a technical standpoint. Whether your website is missing H1 or H2 or your page has little content, Screaming Frog will point every prospective way to fix them out. It is the best SEO tool for Google Analytics, which helps to examine various parameters of the website like anchor text, meta description, site links, outbound links, broken links, ALT tags, security, response time, and more.
These SEO tools from our curated SEO tools list are way more useful for business owners who want fruitful results and is serious about are serious about SEO analysis. If you want your brand to spread its umbrella in the future and get a place in the heart of the masses, make sure that all your on-site technical elements are up to SEO standards. And to do so, these SEO tools are prime factors for you.
Last but definitely on the list, these 5 SEO tools are cost-free, handy, anyone with less knowledge can configure, and will facilely get friendly with these tools.