A Beginner's Guide to Blogging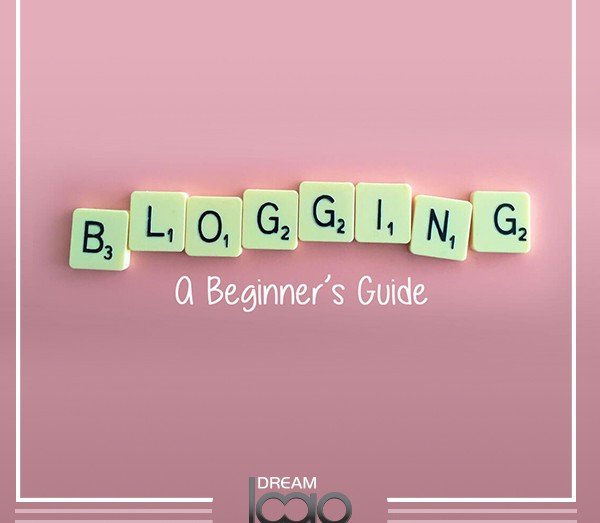 "A person who never made a mistake, never tried anything new." -Albert Einstein. Aim for something in life which will open up to the staircase towards success. Creating a blog or vlog are some things that can communicate to a wide-range audience over the web.
Whatever your particular niche is, that must be quite compelling to grab your readers' attention and make them return again and again. While the beginning of blogs, you must confine several factors- set up your website, content creation, and drive traffic to make money.
Starting a brand-new blog compiles many emotions, anxiety, excitement, and a lack of conviction that you need to deal with. You may consider blogging as an uphill challenge, but you have to scramble up those hiccups to achieve success.
Howbeit, to start your writing journey and make money online, you need a proper checklist to follow. We will provide you a snorkel to breathe on the flooding sea of niches so that your blog does not get undiscovered.
Let's get started.
 Guide to fruitful blogging:
      Blog Set-up: Before diving into the major aspects, the very first yet paramount segment to follow is – how to set up your blog.
Blog set-up does not need high-investment; rather, a little amount for a startup would work. Who doesn't want a passive income, right? And what else can be productive than blogging?
You will start drawing payments by writing an excellent blog on people's interest. It will outstrip the income more than your past revenues.
      Ideal blog platform: New bloggers always get tempted to free blogging sites like Blogger, WordPress, Wix, or Tumbler. But these platforms have several feature limitations. Before stepping into blogging, you must know which platform you should pick.
Firstly, if you are serious about blogging, move on from these free blogging sites. Start your blog on a self-hosted, custom domain for fruitful results. Also, seek guidance and advice from professional personnel. Select widely used blog website CMS like Wordpress.com, Weebly, Joomla, Square space, Strikingly, etc., to induce a handful of versatile features.
Therefore, make weblog resources, diverse applications, tools, SEO tools like Grammarly.com, Google Ads Keyword Planner, Keyword Surfer, Moz.com, Ubersuggest, Copyscape.com, etc. Beyond question, these handy tools are specially designed for potential use and effortlessness of beginner Bloggers, webmasters, and other startups.
Whether you write the sort of a pro or your writing skills are basic, using these handy online, digital marketing tools, platforms, and applications will put forward effective SEO results you are probing for.
      Choose blog name wisely: The famous line from Shakespeare's play 'Romeo and Juliet'- "What is in a name" sounds poetic and a favorite of some of you. But it does not console while choosing a name for your blogging site. You must choose your blog name relevant to your product, service, or niches. The blog name is the pier of your blog success, keep in mind.
Without a blog name, your whole effort is worthless and will get vanished. So, come up with some creative, unique naming ideas that folks cite or talk about. You can, too, benchmark your competitor's name as an inspiration.
You can eventually search via keywords to come along with an appropriate name and add some humor to the name to catch the audience's attention. Blog names are of the essence to your valuable marketing and branding.
A good blog name can infuse the success rate; on the opposite hand, a nasty or confusing name can pack up your dream of a successful blogger.
      Blog design and customization: We often visit some websites that turning our eyes from that site seems burdensome, and the site forges us to explore more. This is how a website should be presented to the viewers.
Before jumping into the topics, and niches, spend quality time researching other websites similar to your niche. It's better to settle on the technique and style already tried, tested, and advantageous.
However, some blogging platforms come with an in-built web design theme and allow you to customize furthermore. You need to have a clear concept and idealization of how you want your website to appear.
      Add up engrossing blog contents: Despite every component, the important aspect is writing skills. If you cannot write, you cannot blog. Notwithstanding that, blogging isn't a tough pillar to climb up. In fact, with a little research, practice, and learning- you are all set to fire.
Despite that, you have to look after some various things, like keeping the grammatical-error-free write-up, confirm plagiarism free blogs (make sure you do not cheat your readers by copying others' content), and maintain related keywords originality is the king. You can anyway be a little quirky and artistic while writing.
You can consider words hyperlinking and interlinking with your homepage or other pages, accordingly. Maintain correct syntax and grammar, although it will come over time. Take into consideration Grammarly.com to get obvious grammatical and plagiarism alike mistakes.
Give effort and priority to the SEO to generate favorable outcomes through several backlinks and social shares. In the modern tech-savvy world, ranking high on Google is a big part of creating great content but has become a cut-throat competition now.
If you would like to rank in Google, consider and utilize the Search Engine Optimization method. Many people write good blogs and content and think people will find and appreciate them, but in reality, that's not the case.
The era had gone when blogging was simply about writing good, spellbinding writing. Today, blogging is all about marketing. Optimization of your blog is fundamental to achieve your goal.
Conclusion:
Now, you have all our recommendations and beginner guide to successful blogging to take action into. Remember, the longer you will understand the worth of these above tips and guidelines, the more money you are losing.