9 Designing Trends to look forward to in 2021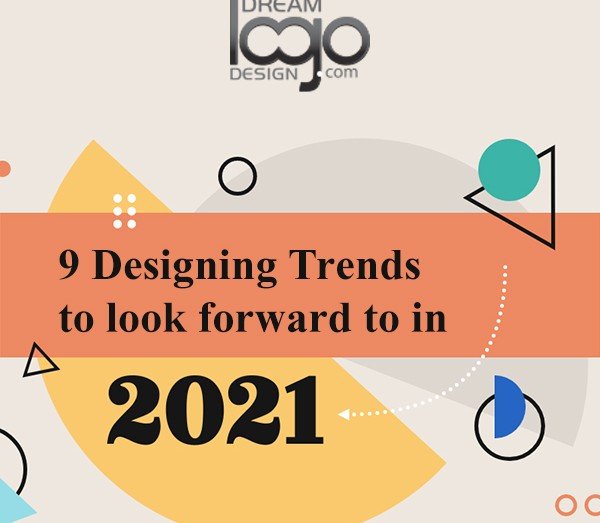 Design trends for the new year are always big news. 2021 is here and people are ready to do away with the old designs and welcome the new designs. 2020 has been a strange year and it had an enormous impact on everyone. The pandemic induced lock down forced companies and various industrial sectors to shut down.
E-learning, online shopping, digital entertainment, and other similar platforms consequently saw rapid growth. People and businesses had to adapt quickly. A dramatic technological change came up, and the existing design trends failed to fulfill the needs of the customers. New fashions and techniques started coming up during this lock down and naturally people began to await newer ideas that would induce consumers to indulge with different brands more, at a time when most of us are almost desperate for work.
Elements of design
Certain elements of designs will stay for a long time. Some of them are fast speed, easy navigation, high security, battery saving mode, and dark mode. These elements are in high demand in every graphic designer marketplace. The latest design trends are also enhancing these elements visually. Apart from website designs, company branding, logos, motion graphics, illustrations and other areas of graphic designs are equally in high demand. Here are some popular designing trends that you can look forward to in 2021.
This trend is not exactly new but they are getting cooler with passing time. This design trend has made a lot of technological advancements. There is a rise of augmented reality and virtual reality in high-performance UI web designing and apps. And the 3D design is preferred by all, across the globe.
The hyper-real visuals are the popular drift, making these 3D visuals incredibly impactful, and they can dominate your entire page. The new trend of combing photographic images with illustrative elements is also influencing 3D. Popular designers are combining 3D designs with flat illustrations and photos. They are popular across all crowdsourcing graphic designing  sites. Adding movement and animations are among other popular things on the internet. These designs help in making the site stand out from the barrage of others.
Emojis help designers in adding emotions to their statements, sites, or printed media. A little wink at the end of a sentence is popular across the world. On social media platforms, emojis encourage interaction. The same goes for all kinds of designs - these emojis create reactions and responses. They can lighten the mood and also help in communicating underlying feelings, not to mention elicit responses from your target audience.
For all these reasons the trend of using emojis in your design is becoming a popular trend. Designers are getting creative, they are trying to stand out in the market.
Organic and natural designs have been going on and off from fashion, for a decade now. Fortunately for some of you, the idea of mimicking nature is coming back in trend. Designers are using soft earthly colors more and more accompanied by flowing lines, natural gradients and the like. This design fits in with concepts of minimalism and muted color palettes. Designers have also customized color filters to create a natural ambiance. The signs have been there for a while, and now the big push has appeared suddenly.
Due to the pandemic, people did not get the chance to spend time in the company of nature. The question is, are designers pushing this trend so hard, only to make consumers feel close to nature? Only time will tell us, I suppose.
This design has the capability of holding the attention of the audience. They keep the viewer busy on your site. In 2021, designers will probably try to push this design. If your brand is connected with spirituality then this is your best choice. If you want the design to stand out, you can always add a wow factor a.k.a an illusion to it.
If you look at this design, it will take you some time to work it out. It is a magical way of dragging the viewers. But you should be cautious, over-complication is not good, so you should be careful about its usage. Recently this design is also implemented in logos. You can find a lot of examples on logo design bidding sites. This job of designing this can be confusing, but it has a wild essence.
This design came into the limelight in 2020, with designers using all kinds of playful ideas and concepts. Viewers enjoy these types of designs a lot. This artistic flow of typography is not going away anytime soon.
This year, some of the most popular designs will probably transform into 3D. In these types of designs, the audience feels like they can reach and touch it. It is becoming a great symbol of innovation. Designers are utilizing it in surprising and imaginative ways. They are using it in business cards with logos. This design can make formal products look more professional. They are also used for designing professional websites.
These customized cartoon illustrations have become a new way of making a design stand out in the market. These illustrations use multi techniques and they engage with your target audience. Everybody is opting for illustrations because they are never going to fall off the trend.
Illustrations are used in a lot of things, like logos and business cards. It gives a creative touch to the brand's identity and adds playfulness. They are perfect for memorable branding and excellent for creating characters on websites, business cards, posters, etc.
Metallic effects in designing are slowly gaining popularity. They are used for designing products, like computers and smartphones. This is a minimalist form of design, and it can easily draw people's attention. Designers are experimenting with different metallic colours  like silver, brass, etc.
This idea of limited palettes has been around for a while now. Easily created with limited elements and colors, this designing trend has a smoothness attached to it. It's quite aesthetic and cool, when you think about it. This design helps in simplifying things for the customers.
Final Words:
Everything else might collapse but the world? The world doesn't stop moving. Ever.
The world of design is seeing unprecedented growth. If you want to be on the top of the list, you have to adapt these designing trends. These will simply inspire you and lead you in the right direction. And who knows, your innovative designing idea, could be the next trend as well!