Seven motion Graphics trends to watch out for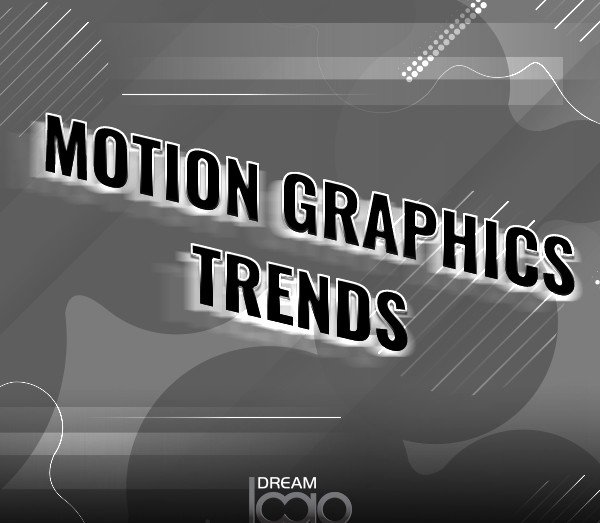 Motion graphics are eventually becoming popular, day by day. It is an excellent way of telling stories visually. It is very graphical, stylish, and easy to communicate with. It also adds depth to your story if accompanied by good music and sound effect. They can easily engage an audience and offer a lot of creative opportunities to designers and animators. Motion graphics has emerged as an industry in itself. People are opting for it as a career option.
Motion graphics are an integral part of the animation that deals with animated or moving graphic designs. There are various software involved in this process. Creators normally start by writing a script and creating a storyboard accordingly. Then they digitally design the storyboard and animate the final design. This kind of animation has attracted a lot of business attention. And it is here to stay in trend for a long time. A lot of motion designs have been trending every year. As a new designer in the market, you should lookout for a few motion graphics trends. Mastering these trends will help you in getting discovered in the animation industry. It will also work as a boost to kick start your career.
Blend of 2D & 3D motion graphics designs: If animated graphics tend to play with depth and shapes, then it can become one of the most iconic designs for the recent generation to admire since we have already seen. Experienced cars drifting and superheroes flying in a cinema hall through 3D glasses. We have a different kind of attraction towards three-dimensional things. Creative people started to blend 2D and 3D graphics to create innovative and creative motion graphics that became an instant hit and started trending. Business giants and technology companies made sure that they make enough use of this trend in their presentations or TVCs to leave an impression on their customers that the brand can create ads following the newest and most creative techniques.
Whiteboard animations: Whiteboard animations are an ex excellent way to keep your audience engaged. This type of animation is designed so that it looks like it was drawn by hand on a white piece of paper. It helps in visually portraying a lot of complex information for the simplicity the graphics hold. These are mostly used on YouTube to sell a product or service. They can also address some serious social issues or inspire a group of people by giving messages of equality and peace.
Seamless transitions: This kind of transition creates an uninterrupted sequence of graphical motion without any cuts. The footage moves smoothly from one scene to another. There are different kinds of transition effects that are used here to blend all the motion graphics footage. This type of motion graphics trend is mostly used by restaurants or product-based companies who want to showcase their products in one single video without interruption. Visual storytellers or game designers also adapt them to create intriguing graphics.
Animated iconography: Emerging companies mostly adopt this to give a new look to their logo. This kind of motion graphics is mostly minimal. Production houses often use them to strengthen their branding by playing these motion graphics before their video products. These simple and minimal logo animation motion graphics are likely to stay in trend for a long time due to the emergence of OTT platforms, other small startups, and YouTube channels. This type of animations can now be seen on many social media platforms on the respective brand's timeline.
Kinetic typography: The capability of explaining complex information is high when people use words in their graphics. And when these words are clubbed with fast-moving and mixing of visuals, it can create a huge impact on the audience. The amalgamation of words with transitions and visuals make this type of animation ideal for video essays, song lyrics, or movie credits. They are also highly used in quirky educational or informational videos. Recently the digital journalism sector is found to take an interest in kinetic typography. Sometimes these are also used in making videos of different conspiracy theories to make it more dramatic. This type of typography can be easily created in Adobe Aftereffects. It is also getting famous on YouTube since lyric music videos and podcasts are on-trend.
VR- virtual reality: This is the most exciting and brilliant part of motion graphics. This type of animation is used to tell a story using a 360-degree space. This format of motion graphics often engages their viewers physically. Viewers get to indulge in an artificial three-dimensional environment. These were initially used in games to give a different virtual yet realistic experience. Slowly movies started to adopt it. There are three types of VR, non-immersive, sub-immersive, and fully immersive. Enjoying this type of motion graphics include a headset. These headsets make a screen pop-up that eliminates you from the real world and takes you to a virtual world. But unfortunately, these are expensive, and very few of these exist now. But shortly this will be the most trendy thing that you should look out for.
Retro themed motion graphics: Nostalgia can create a huge impact on people. Hence retro theme motion graphics are on trend since forever. Business giants from industries that deal with architecture, interior design, real estate, and many more cultural organizations use these types of the theme to make their potential buyer nostalgic. Overall, they are a good grab for people who are related to business.
 To conclude,
Creativity speaks before anything else. No matter what the recent trends are. You can always be the pioneer who created another new trend. Hence start by bringing out the creativity that is hiding inside you. You can always have a chance to bring the next big revolution in the world of animation. Feel free to talk to our experts for more details right away! We promise to address to all your concerns and provide you the best services!