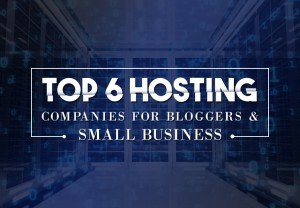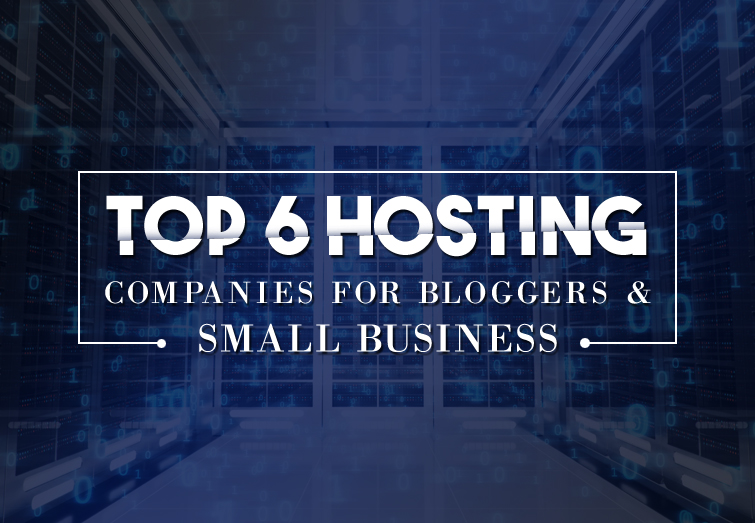 The first and most crucial step in building a website is to choose the right hosting company. Merely designing and developing a website is not enough. It also has to be published via a great and useful hosting service provider.
Here are the current top 6 hosting companies for aspiring bloggers, small businesses, and startups that provide excellent speed and real-time performance.
1. Bluehost
To rev up any primary blog or website, Bluehost is probably the number one choice for most. With 689ms load time and 99.99% uptime, it has been one of the most trusted names when it comes to providing web hosting. Further adding to its credibility is being listed as an official WordPress recommended provider.
As a Bluehost user, following the initial signup, you will be provided with a free SSL certificate upon paying 65% of the hosting fees and also a free of cost domain name with your account. Domain prices begin at $7.99 per month for regular users, but for WordPress users, it comes at only $2.75.
2. SiteGround
Second, only to Bluehost in terms of uptime (99.98%), SiteGround is yet another much-preferred hosting company which comes at affordable rates. The specialty of SiteGround is that it is one of the very few names which offer location-specific hosting with three data centers around the world – one in the USA, one in Europe, and the third one in Singapore. Using SSD as storage helps enhance the loading time, which is 649ms for SiteGround.
With excellent firewall security, automatic updates of plugins, and speedy loading, this is a natural choice for many. Prices start at $11.95, but once again for WordPress users; it is at a discount rate of $3.95 per month.
3. HostGator
One of the main reasons website owners prefer HostGator is its low cost. Starting at only $6.95 per month, it provides multiple aspects of secure website hosting such as a free site builder, round the clock support, endless disk space, high bandwidth, and email addresses. Moreover, if any user is not satisfied with the service, they can terminate their subscription within 45 days with a full refund of their payment.
The wide range of tools HostGator provides is the chief reason behind its popularity, along with 691ms load time and 99.96% uptime. For WordPress users, there is a 60% off, and free SSL certification, and the package comes at $2.78 per month.
4. GreenGeeks
Staying true to their name, GreenGeeks is a web host provider that is committed to making its service eco-friendly and environment-safe. So for those website owners who are conscious about their carbon footprints, GreenGeeks assures them by putting back three times the amount of their power consumption back to the grid by using renewable and clean energy forms for their operations.
The best thing about GreenGeeks is that unlike most other green companies, they do not have a sky-high rate for the services they provide. The monthly plan for regular users begins at $9.95, but to opt for a 30-days billing cycle, there is a $15 setup fee, which is not there for quarterly or annual plans. For WordPress users, the packages start at $2.95 per month and come with a free domain name as well.
5. iPage
If you are looking for a hosting company that would be simple and straightforward and also a light on your pocket, iPage is one of the best names out there. Once again, a crusader of green and environment-friendly operations, iPage is an EPA green power partner and therefore runs its data centers and web servers on wind energy.
At only $7.99 per month, iPage gives 99.98% uptime, which is as decent as a web hosting service can get. If you are a WordPress user, it gets even cheaper for you at only $1.99 per month, along with free domain name and SSL certification.
6. DreamHost
A bit higher priced than others, DreamHost makes sure it delivers according to its rate. Along with BlueHost, it is one of the most widely used website hosting company with more than 1.5 million blogs and websites to its name. DreamHost is independently owned, and one of their main specialties is their usage of SSD storage instead of regular HDD ones, which makes them two times more speedy.
Regular prices for DreamHost start at $10.95 per month and $2.59 for WordPress users. Moreover, there is a three-month money-back guarantee in case any user is not satisfied with their plan or their services.
While the list of such hosts is only increasing day by day, selecting the right one for your blog or small business website is crucial for many reasons. It not only goes on to affect the presentation of the website but also influences aspects like search engine ranking, site loading, and uptime.