Know About the Next Big Thing in Brochure Design for Effective Communication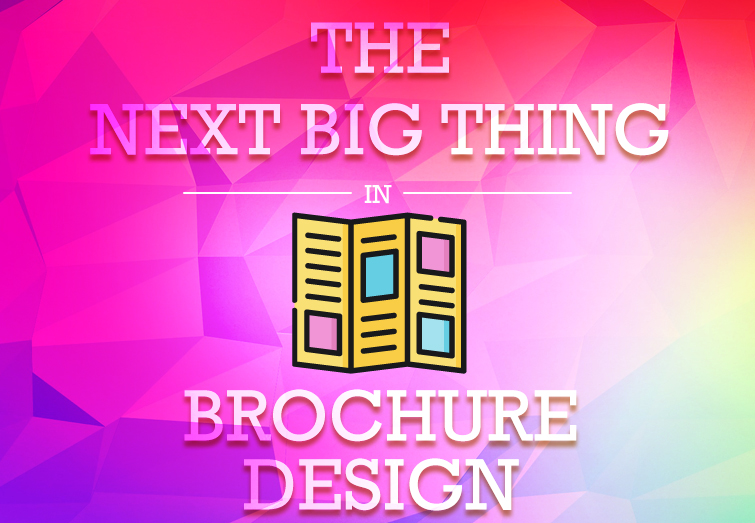 Brochure design is a technique in which a document is designed to advertise a business, service or product. A nicely designed brochure will help in growing trust for your brand, attract more customers, and improve brand recognition. Beautiful brochure design can grab the attention of the audience quickly and make them interested to know more about the purpose of your promotional activities. A properly designed brochure can effectively communicate the purpose of promotion and make them feel connected with it.
When you decide to promote your brand or product through a stunning brochure, you will surely need to consider the best ways to get it done to impress the audience. Here, let us discuss all the important aspects of the next big thing in brochure design so that it can help you promote your business in a lot more effective manner. This will help in grabbing the attention of the audience to an optimum level and eventually leading to more conversions.
When you think about what could be the next innovative brochure idea or the next big thing in brochure design, look around for inspiration. An inspiration that would be unique will let you come up with lovely designs. The greatest inspiration and new ideas often come from the surroundings, and that can be a lot unique.
Content Volume

The content volume and the number of pages should be optimum, not too much or too less

Digital Platforms

Utilizing all the relevant platforms will let you effectively catch the attention of your target group.

Website Integration

Connecting your online brochure with the website is a great way to increase web traffic and get conversions.

High-Quality Print Material

Using quality print material will give a great look and create an impression for sure.

Distribution Methods

Use both online and offline distribution methods to get hold of more customers and increase conversion rates.

Longevity

Decide onto the longevity of the brochure content for both competitive and easy-going branding process based on the requirement.
Using a digital brochure is also a primary factor of the next big thing in brochure design as it can be sent to your target group quickly and also track their activity through advanced technology. Printing brochure digitally will bring in exciting as well as new possibilities for your business.
So, printing brochures digitally based on new innovative templates can be considered as the next big thing in brochure design and some of the best templates you can consider in brochure design are:
A minimalist one focussing on all the relevant info
Corporate brochure (bi-fold or tri-fold) to maintain a professional look
Feature services portfolio
Feature product portfolio
Use a vibrant brochure on social media
Keep it relevant, keep it simple
Focus more on visuals as compared to text
Use very high-quality papers to make it look vibrant
Innovative brochure designs trends will encourage the audience to have a look at your brochure and realize its purpose. You will need to come up with a creative way and make the audience build a connect with your offerings immediately. Also, tease them for a call to action (CTA) so that they act upon it directly.
Weigh up these below-mentioned points when you decide to create a brochure and promote your business.
Ø Insert Physical Items in A Unique Manner
You can attach physical items with your brochures, such as a sample of the product or some gift items with it. This additional feature will create a long-lasting impression on the person checking out the brochure. This will build interest and encourage the audience to go through the content in your brochure and indulge in the products or the services you offer.
Ø Think Out of The Box
If you want to grab the attention of the audience efficiently, you need to think out of the box. You will need to act differently to ace the race.
Present your brochure in a different shape, something they never expect from a brochure generally.
Ø Concentrate on the Texture and Other Elements
This will help you to add some impressive dimensions to the subject of your brochure design. Also, pay special attention to the below-mentioned aspects:
Textures
Illusion
Shape of Edge
Different Colours
Format Materials etc.
Small and in-depth specific points need to be mentioned in the brochure as these tiny little things play a vital role in conveying your message to the customers effectively and also let them spread the news about business. So, the next big thing in brochure design is to surprise the audience and make them feel intrigued by the core.