Top 10 Brochure Design Trends For 2019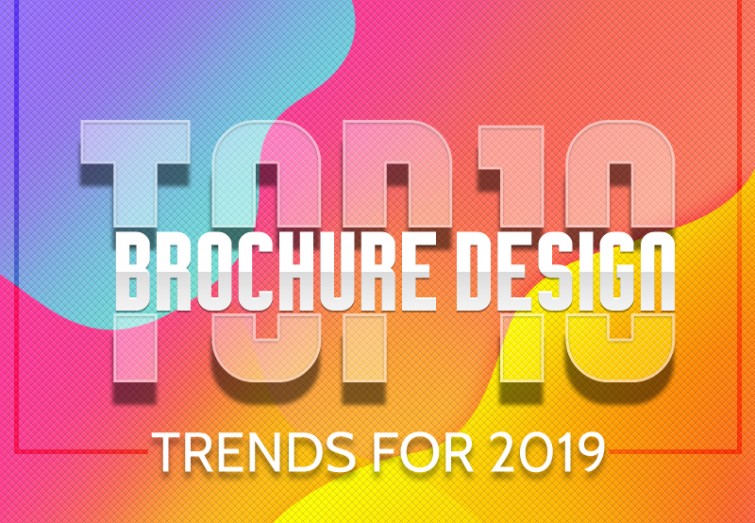 Providing a great new look to an existing brand requires a lot of market researches and feedback received from the targeted group. However, in most cases, companies do not have that time or the right resources to do the same. A wise way to rejuvenate the existing look and feel of your current is to hire a professional agency to design a brochure.
What is Brochure Marketing?
Brochure marketing is an essential tool that companies can use to put details of their products and services in an attractive layout for clients and targeted customers. A good brochure design can provide clients and customers with essential information about your business as well as gives a unique idea about the brand. By designing a beautiful looking brochure, a marketer can build an authentic brand identity of the company.
Brochure Design Trends:
Just like any other graphic designs such as company logo, website, business cards, newsletters, banners among others brochure design trends also fluctuate as the time flies. Some of the design trends go away each year and others stay forever. As a marketer, you must have a clear idea about the latest brochure design trends before designing one. Like any marketing elements, marketers also want to draw the attention of the targeted customers or clients by using brochure. Therefore, they always look for the latest trends to implement in their brochure design ideas so that the result is something that can stand out in the crowd. Fortunately, a bunch of design trends come every year to create a memorable brochure design, and you can choose any one from them to hit the market.
Mentioned below are 10 key brochure design trends that are going to rule in the year 2019:
1. Decent Typography:
Typography is the most important of all design elements that designers love experimenting with. The first thing that most brands customize is typography. In 2019, using typography of different styles and notes is in the trend. For example, bold typefaces are going to rule this year.
2. Bold and Bright Color Combination:
Bold and bright colors are in the market. In the past years, designers were reluctant to use colors that are bright and bold in nature. They were mostly depended on soft hues to convey the message of the sophistication of the brand. However, this trend has changed a lot, and bold and bright colors are back again. Nevertheless, instead of using bold and bright colors directly, you can use different gradients and patterns of colors, especially when it comes to rebranding the brochure.
3. 3D Design:
Another essential design trend that is going to be very popular in 2019 is 3D design and typography. Three-dimensional models can change the entire composition and give a feel just about ready to pop. However, there is no particular rule for this; you can use any font and render the same in 3D.
4. Avoiding Rigid Grid-based Designs:
Designers are now moving away from using rigid grid-based designs. Instead, brochure designs are now made with various templates-based designs that feel more alive. In short, the asymmetrical design trend is on, and you can follow this for your brochure design as well.
5. Duotones and Gradients:
Gradients are also known as color transitions, and they are a well-recognized trend in this year. Simple one-color brochure design is not working anymore; more and more designs are now made with gradients.
6. Warm Color Palettes for Images:
If you are using many images in your brochure design, you can use something warm to give them a vibrant look. Using warm colors in images will give your design a feel more like the days when cameras and screens were not captured by using saturated colors.
7. Shapes and Structures:
Brochure design in 2019 will come with more geometrical shapes and structures to experiment with the look and feel of the company branding. Brochures will be made in some unusual geometrical shapes like triangle, rectangle, and square.
8. A lot of Illustrations:
Using many illustrations in brochure design is the latest trend. This is because illustrations can get immediate attention from potential customers. Also, designers get the chance to show their creativity when illustrations are used in the design.
9. Open Composition:
Although sounds like a bit peculiar, open brochure design composition, where you feel like you see a part of the whole story, is in the trend. These types of compositions embrace a lot of white spaces, and the elements are placed in such a way as if they could float away.
10. Using Color Fonts:
More and more brochure designs in 2019 will be made by using color fonts. The color font is the next big thing, and this will be incredibly popular this year. The most important reason behind this is that the software for using color fonts has recently launched and there is a pretty good chance that designers will use the software aggressively.