What Does Rebrand Mean & Should You Rebrand?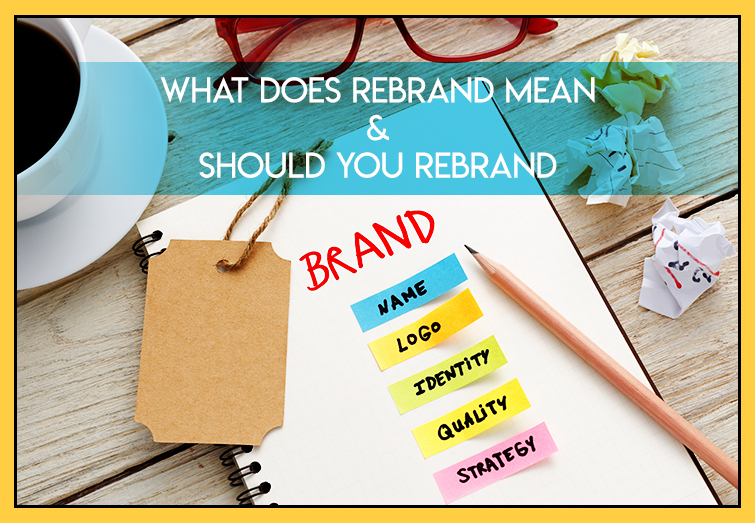 Reasons Behind Rebranding a Business:
There are several reasons why a business may need to rebrand. One vital factor is to find a more prominent way to connect with the customers. In some cases, the industry thinks that the existing brand images that they are currently using are not good enough to communicate to their potential customers. Therefore, they go for a rebranding to come with a new approach. As mentioned, rebranding includes the redesign of a business logo, website, banners, advertising materials. Companies planning to rebrand their business appearance should first conduct detailed research on the current market and audience behavior.
Types of Rebranding:
There are mainly two types of rebranding that businesses go for – proactive rebranding and other one is reactive rebranding. In dynamic rebranding, companies try to find the opportunities to grow and innovate their current business appearance according to the same. This type of rebranding enables businesses to reconnect with their potential users. On the other hand, reactive rebranding takes place when the existing brand needs to be changed or discontinued for some reasons. Some of the potential reasons why a business may need this type of rebranding are the consequences of legal issues, negative publicity, bankruptcy, business collaboration.
Should You Rebrand?
In today's competitive industry where your brand's visual identity is an essential element that customers use to make buying decisions, rebranding is a bit risky. This is especially risky when you have an already established brand name and reputation in the market. Companies with an established brand identity have an existing client base and are earning money because people know and trust their brand. In this scenario, it is hazardous to rebrand as there is a question whether the customers will still identify your visual brand with the existing reliable reputation. It is true that satisfied customers always want to stick to a particular brand and under any circumstances, you should not confuse them by rebranding your business. However, when rebranding, your goal should be to give your business a new look that customers can easily recognize rather than visualizing an entirely different concept. A rebrand should always focus on redefining your company's vision and portray the core business message to new and old customers in an easily understandable manner.
Rebranding is a delicate art that needs to be treated professionally so that it is not going to do any harm to your existing reputation and business identity. Lots of time and research needs to be implemented successfully to come up with a good rebranding strategy.