The Ultimate Breakdown of File Types - Part 1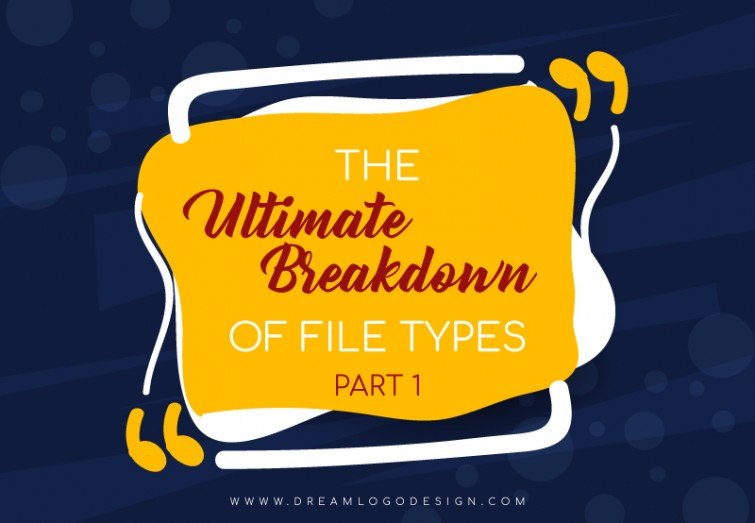 If you look at the online marketplace, every graphic that you view, no matter whether it's on a website or a flyer, comes from an image file. The marketers and designers should be well aware of different types of image files available in the market. There are many reasons as to why it is essential to get at least a bit of knowledge on the image file types.
You must be aware of the fact that not all image file types serve the same purpose. To select the best image file type, you must have a clear about where the image is going to be used. If the image is going to be used on a website, you need to know which type of website it is. For example, you may require a sketching or illustrative file for your website. You also need some particular kind of software to open a specific image file.
Above mentioned things are just a few examples as to why it is essential to have precise knowledge about the types of the image file that you choose for your business. Mentioned below is a discussion on different types of image files available in the market.
One of the most important things that you need to know first to learn about the image file types is that all image files are mainly categorized as Raster format and Vector format.
Raster Format:
Raster format is the image which is in a grid of pixels. Depending on the high or low-resolution images, the pixels in the picture have their proportions. As a result, if the image is stretched beyond its pixel capacity, it is likely to get distorted. Some of the commonly used Raster format image file types are PNG, JPG, GIF, etc.
Vector Format:
Unlike the Rastor formats, vector format is a type in which the images are not formed in pixels. Instead of pixels, vector format uses points, lines, and curves in a definite proportionate according to a mathematical equation. As result images of vector formats are more flexible and you can resize the same freely without distorting the same. Some of the examples of vector formats of images are SVG, PDF, and EPF.
Now let us have a look at the types of Raster Format image files.
Joint Photographic Experts Group (JPEG):
Of all types of image file types available in the market, JPEG or JPG is the most popular. The quality of a JPEG type image is directly proportionate to the size of the particular image file. This means the quality of the image is compromised as long as you compress the image. This is the reason it is essential to check the resolution of the photos before using it on the website or anywhere else.
Depending on the nature of your requirement, you need to choose the resolution of JPEG images. For example, if you need an image for DTP and printing purposes, you need to use a very high-quality JPEG image. The DPI required for this type of image should be a minimum of 300 dpi. On the other hand, you need to use a JPEG image of minimum 72dpi for a webpage.
Graphic Interchange Format (GIF):
In most cases, the animated videos are of very high quality and take time to load. The images used in an animated video are of high quality, and this is the reason the images used on animated videos are not suitable for web pages, where page loading time plays an important role. This is the reason why GIF images are used. GIF image types are mostly used in animated videos. As these types of format support 256 colors in RGB color space, they are relatively low in size.
Portable Networks Graphic Format (PNG):
PNG image file type is popular because of their lossless nature. This means you can compress or decrease their file size without compromising with the image quality. The reason why the PNG file type introduced was because of the need to overcome the limitations of GIF. In comparison to the GIF image type, PNG file types are of better quality and support more color. Another reason why most designers prefer PNG is because of their transparency. However, you cannot use PNGs for printing because they are of little resolution. PNG images work well with any webpages.
Above mentioned file types are few of the most popular Rastor format images. There are many other Vector format image files, which I will add to the list as well.