Some indispensable website tweaks that can encourage sales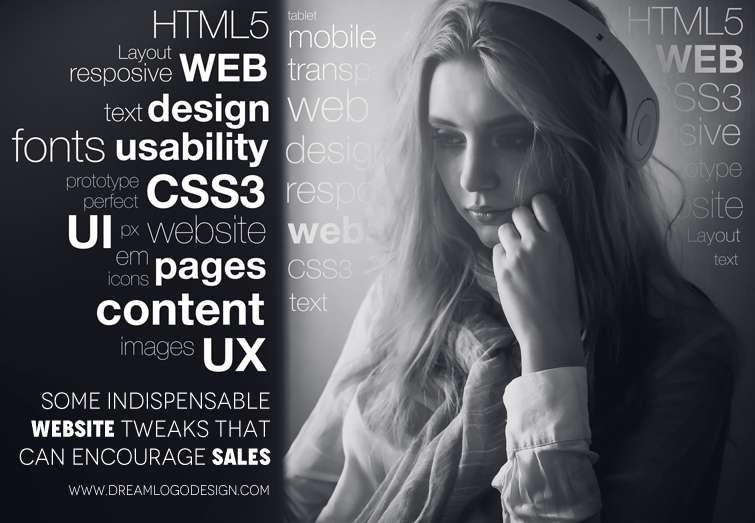 Have you thought of revamping your website lately? No, then you are loosing on half of your business and web audience. It is surprising to see that some website owners keep their sites as it is after the launch. Several updates and improvements takes place in the web world that affects the performance of the site, for better and stagnant sites gets lost in the competitive market. Either they are ignorant of the importance of getting their website modified according to the trends or they simply ignore it. But staying unaware of the necessity of customizing the website can hamper the business success to a great extend.
One think that needs to be kept in mind that your website represents you, that is, your brand online round the clock for years together. It is the website that connects you with the rest of the world in terms of your the business you offer. So, if you think your you need to give your web presence a real thrust for better performance then please keep on reading the following section.
A business web design is not a like a brochure that has static features. It should have the changes according to the development of your brand and exact contemplation of your business. You do not need to modify it on a regular basis, of course, incorporating the required changes in six months or can be very beneficial for your business. Can you remember the last time when you reviewed it, if your answer is no then it is high time to do it. Here are some of the points you need to check in order to assure that you are not sending your potential clients to other contenders in the market and better performance of the website.
Check for broken links. Website have several types of hyperlinks and there are high chances that some of it can be broken links. With help of online tool you can see it and even the services is free of cost. It will review your website and find out the broken links and fixing can be done.
404 redirection customization. If any have interlinked with any page of your website that no longer exists, it should have 404 redirection that can help to land the viewers to the page. Any CMS you for your website, for instance WordPress or maybe some other platform to create your website you should have customized redirection page that help the customer to understand and restrict them from swaying away to the next option. Checking the webmaster you can put a custom message that can redirect the visitors to the main page of your website and even can demonstrate to connect to your brand on social media.
Correction of Typos. Typos look very unprofessional on any web page. It is difficult to spot them sometimes as we assume the word to be what we think it should be there in place of seeing the what is written there. Not to worry as there are various tools, check the typos online to check the errors before it reaches the viewers.
Place the social icons. Your home page should have the links of the social profiles you have with attractive icons on the page as users can connect through that too.