Benefits of responsive web design in the business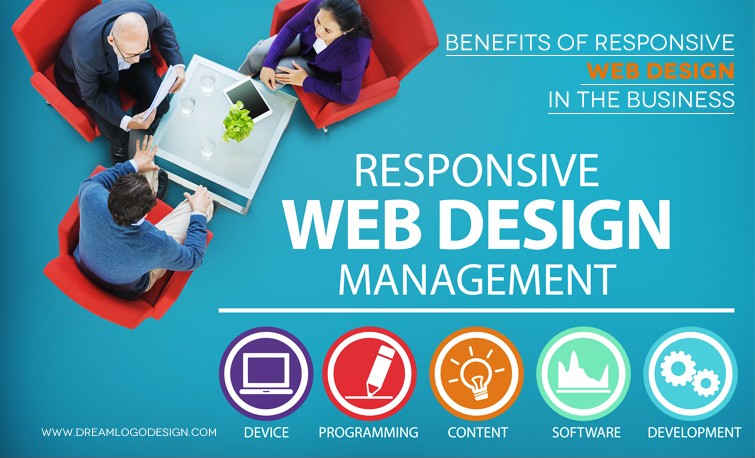 In the rapid paced world most of the things have its online identity, that is every product and services are searched online more. People opt to be at their place and just browse through the online stores to get their required items at their door step hassle-free. And to establish a distinguishable brand identity you have to ensure that you have the most user friendly websites. To provide the best user experience inevitably the website has to be responsive one that can be viewed clearly on various screens like in mobile, tablet, iPad and on a desktop computer. It is also an aspect of creative web design.
Nowadays, people rarely use desktop computers or laptops to find products and even to connect to social media sites. The e-commerce sites are the most searched for various required things in the day to day life that too on the mobile phones it is very handy and are suitable to search anytime. RDW makes a great difference in the perceiving of the user and leads to increase conversion rate, that is required for a successful business.
Nowadays, people rarely use their laptops and personal computers to access social networking platforms, e-commerce website and so on, whereas, they tend to depend more on their tablets and on their smart phones for browsing through it, as they are more handy and functional, thus being appropriate for those who are always keep traveling or for the normal office goers too. This is why responsive web design can make a great difference in the way the visitor comprehends a website and, ultimately, it can also increase conversion rate remarkably, an aspect that is especially essential for business owners. Here you will find out more about responsive web design, mobile-friendly websites and their benefits.
Now let us explore the other major benefits of a responsive web design:
Better ranks in Google Search Result Page (SEO)
No point, disagreeing that we create a website to get brand identity, web traffic and lead generation. This ought to be the most important criteria of a business owner, be it a small or big business, it can establish better it requires continual traffic and conversions. Now let's find out how responsive design works wonder for the same.
When you have a responsive web design it is flexible for all screen types and devices apart from that you don't have to invest in creating a different versions for different screens. The URL remaining the same you SEO gets stronger and leave your worries for getting another one for iPhones and other devices. Even Google claims that a responsive website has chances to rank higher.
Improved sales and Revenue
As I mentioned in the previous paragraph that responsive design leads to more traffic generation which in order increases sales and revenue. Being responsive you have only one version of a website that provides us with a single style sheet (CSS) for a better consistent in terms of user experience as this ensures longer stay of visitor on your website viewed from any device. Better user experience ascertains more leads or more sales.
Increased offline user experience
Many of the android phones and tablets justify HTML5 that serves best offline browsing features. This feature enables users to read email, newsletter perfectly well even if they do not have an internet connection.