How to Create Engaging Content for Social Media?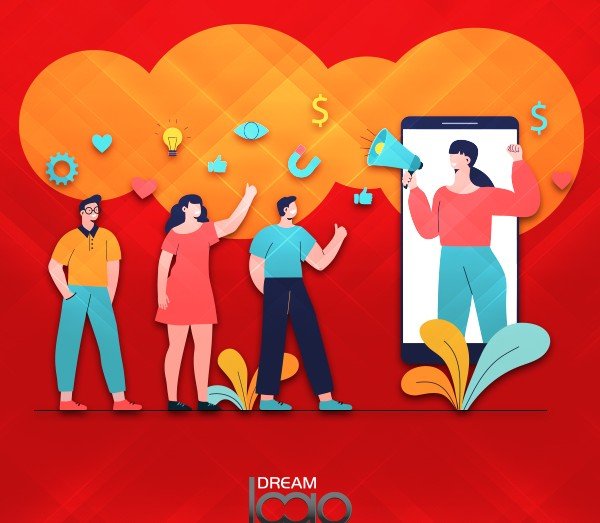 Social media platforms provide a huge reach. Hence gaining a social media audience becomes a top priority for every brand. Since every business needs social media to increase their traffic. There are a lot of social media marketing strategies that will help you achieve a huge success. The work is a bit more complex than it sounds. But don't worry, we will tell you few aspects of creating engaging content on social media. It will help you in reaching your targeted audience and will let you promoting the message or product you want promote.
Hiring utopian writers:
Written content don't exist without writers. Whether it's a micro tale or an article, the quality of the content written by the assigned writer matters. If you're recently starting to try your hands on social media then we would suggest you to get a team of writers that can not only think creatively but also strategically. Their creative content backed with a proper content marketing strategy can also create high chances of getting your business or endeavor viral on social media.
Understanding the targeted audience
Your business is made to serve a particular set of audience. People across the globe initially divides their audience psychographically and demographically. Psychographic information deals with psychological factors like priorities, beliefs, motivations etc. While demographic information deals with location, gender, ethnicity etc.
So before writing a content you need to understand how you want target a certain set of audience? Do you want target a certain gender or ethnic group? Or do you want to target people living on a certain location? Or do you want to target people of a particular faith? After deciding a particular target audience you can start writing your content accordingly.
Using hashtags: Hashtags help in building communities who thinks alike, or who is fond of a certain product. Creating memorable and unique hashtags can help you in advertising your content. It might also make your product trending.
Maintaining consistency: Posting content once in a blue moon will not take you anywhere. Consistency is posting quality content regularly will help you grab people's attention. It will eventually increase your organic reach and will further help you in building a strong content marketing plan.
Creating visual content: Visuals often leave audience with more impact than a normal content can. Hence including images or graphics with your content can help you grab more audience. And if you posting shorter contents then we would suggest you to put in in an image and then post it in social media. Crafting such small and visually driven content can will definitely get you a huge engagement on social media. But at the same time, you have to also make sure that the topics you are covering are relevant to your targeted audience.
Reviewing content performance: Reviewing your existing content on social media can help you understand you well did your previous posts perform. And then you can work hard and improve accordingly. Your social media analytics should play a huge role in influencing your future content. Since  the algorithm of social media is changing keeping up with the new algorithms also becomes an important task that will help you in creating content.
Create audience polls: Facebook, Instagram and Twitter has made it very easy to create polls on their applications. If you've a certain set of questions about the taste, liking and preference of your audience then you can easily know them creating polls on your different social media handles.
Interactive posts: Social media also provides an option of communication with your audience. And since life has got busy. Most of us don't get to speak our heart out, daily. Hence some interactive post on different topics can help you in creating a huge engagement by making people speak in the comment sections of your social media post.
Social media contests: Most of the brands create awareness about their products by announcing online contest through their post. In that way they get to send their newly launched products as prizes to their audience and earn a good review too. Such contest posts mostly create a huge amount of engagement on social media.
Curating and partnering content: Careful brands meticulously pick their content for social media to maintain a good image of the brand. They filter out a lot of content and pickup the very best they can get. They also partner with other teams or brands to create good quality content to engage both of their audience on social media.
Live videos: Recently social media platforms have introduced live sessions where people can go live and interact with their audience. They can also stream live product launches and stream a lot of videos to keep their audience engaged. Content marketing agency often ropes in social media influencers, celebrities or public figures to conduct live sessions on social media to keep their audience engaged.
Tagging brands and influencers: The game of tagging goes a long way. It is a trick to get the attention of the audience following other handles. If you tag a certain brand on social media then the people following that brand gets to see your post. In this was your chance of getting discovered across social media increases.
Create short videos:
Short videos are on trend and it is considered as a huge part of 
social media marketing.
All the social media platforms are pushing their limits to encourage their content posters in creating videos for their platforms. Videos tend to engage a huge amount of audience since most of the time they are funny and they can easily grab someone's attention. Most of the social media influencers have engaged themselves in creating videos to gain more organic reach on social media.
To conclude,
Every one of us have few drawbacks, but social media always provides us with place to improve ourselves. With a huge amount of audience with diverse taste using social media on a daily basis. Social media becomes one of the most valuable place to engage audience through creating content.