Why Your Business Needs Social Media to Increase Traffic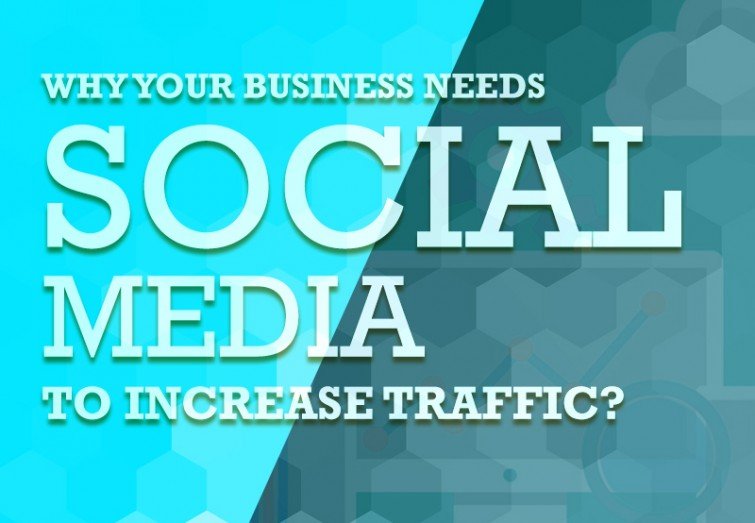 Since the number of Worldwide social media users have crossed .34 billion, it is an excellent opportunity for the businesses to reach a broad base of audience. Since these users spend a quality amount of time on social media rather than searching websites, it enhances the possibility to get the users as customers by the help of social media pages. A survey found that out of 537 social media users, 463 people reach a business's website from social media. Although having a website is an urgent requisition for digital marketing, social media channels have become an essential part of digital marketing. At present, 78% of businesses have a website, while 81% of companies use social media channels.
A famous survey brand surveyed over 500 social media users to learn how they get influenced by social media to visit the website of a business, and the findings are:
To contact a business provider for general queries, 31% of people prefer to use email, 21% of people prefer social media and 19% of people prefer to use the contact form of a company website. Rest of the people likes to use chatbots.
27% of promotional offers and 25% of images of a business website are visited when a person reaches to that by using social media.
The decision of the millennials to visit a website is increased by the images of social media.
38% of baby boomers, 29% of millennials, and 29% of generation X people are influenced by the offer and promotional campaigns on social media channels.
There are various types of social media channels preset in the present scenario, among them, Facebook, Twitter, Instagram, Snapchat, etc. are worthy of mention. The more a business is active on social media channels, the better the possibilities it has to increase its customer and boost its sales.
Here are some advantages of using social media to increase traffic for business:
Helps to stay competitive: Social media channels help a business to enhance its brand awareness among its target audience. If the business is a small one, it must make a continuous online presence to maintain the reputation as this will make the customers think the business as a constant and trustworthy one. Statistics say that around 46% percent of customers prefer to stay with small business when it chooses an efficient marketing campaign through social media.
Helps in advertisement campaigns: For small businesses or new businesses, it is a big challenge to invest a significant amount in promotional campaigns and advertisements. For them, social media channels are a significant relief as advertisements in those channels are free most of the time, allowing the business to reach more potential customers without spending a massive sum of money.
Boosts SEO performance: The primary goal of a business is to present itself as a trustworthy brand in the market and for doing so, making an online presence and position through the Search Engine Result Pages (SERP) is very important. Posting keyword packed campaigns on the social channels helps the business boost its SEO rank on a leading search engine.
Images influence the customers: Since the new and younger generation like to find information visually, they dislike reading much. Models provide them the information they seek in a fast and easy way. The social media campaigns are widely images based, unlike the textual subscription found on a website. The discount offers, product descriptions, new launches, offerings, etc. are described in the images without using many stories. It makes them interested enough to visit the website of the business. Images with attractive graphic design, explicit photography, and short but adequate informative points are necessary for a successful social media campaign.
Customer references: When a satisfied customer sees the campaigns of the business in his social media account pages, he or she likes to refer it to others, expanding the target audience of the brand. Also, social media advertisements sometimes promote their loyal customers through various campaigns, and those loyal customers choose to pay back by sharing it to others.
Customer satisfaction: Since social media nowadays has become a form of customer feedback, it allows a business to get in touch with the customers quickly. A dissatisfied customer can connect the business through social media to resolve the reason of the dissatisfaction, and once done, he or she can post about the experience online, making an indirect promotional campaign of the business.
Covers all demography: Since the vast world of social media is free and has no barriers for anyone, people of all demography can be found online, making social media a potential platform of digital marketing. People of different ages, different races, religions, income groups can see the presence of a business on social media, which expands the target audience field.
Conclusion: We can conclude that social media has now become a crucial part of digital marketing. Its cost-efficiency helps a business to make out of the most without spending much money. Also, it helps to promote trade in the target audience and get real-time feedback from the consumers.