9 SEO Tips for Beginners to Follow!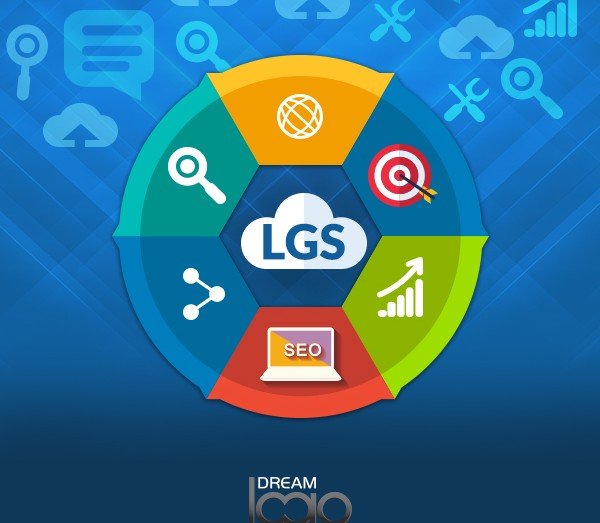 Search engine optimization is a complex area of internet. Almost everybody wants to see their website ranking well in search engines. But starting right away without any guidance simply can be a waste of time. SEO is overloaded with information that keeps changing constantly. Trying to learn those complex information might be a beginner's worst nightmare.
Since SEO is important for your business. In this blog, we will be focusing on sharing a series of simple tips that can help the beginners get started with good visibility in search engines.
Creating relatable content: Beginners should start focusing on creating good quality content to which your readers can relate. The good quality of your content contributes in increasing the organic reach. The target audience of a content should enjoy a flow of reading that would smoothly take them from the beginning to the ending. Stories, information articles, blog posts, exclusive interviews tend to attract a huge audience. Continuous posting of good and exciting can help you rank higher.
Learning what customer's search intent: Beginners need to raise awareness about learning what their customers are constantly searching on internet. For a moment, imagine yourself as a Italian restaurant owner in New York. Now you can easily find out how your customers could probably be searching you. After gaining a rough idea, you can create headers, optimize your page titles and meta descriptions accordingly to appear in more searches. There are few types of search intent-
Navigational: People searching with the intent of visiting a specific website comes under the category of navigational intent. Informational:  People looking for information on certain topics come under the category of informational intent. Transactional: People searching to buy products online comes under this category.
Using relevant keywords: Keyword is the heart of successful search engine optimization. Beginners should spend more time in brainstorming more keywords that can be relevant to the service they provide. Putting all these keywords in your articles and blogs will definitely help you in making your website rank better on search engines. There are two kind of keywords: long-tail keywords and short-tail keyword. Long tail keywords is a keyword of three four words "drawing cartoon on illustrator". While short-tail keywords are made of one or two words like, "cheese burger". Long-tail keywords often have lesser competition than short-tail keywords.
Optimizing on-page elements: Optimizing the on-page elements like content, headers, meta descriptions etc plays an important role in optimizing a website's search engine optimization. Since SEO have a huge impact on your website beginners should take care of very minute elements that go overlooked most of the time. Some of them are:
Optimizing titles and headers: Creating a clear, catchy and informative title is the basic of optimization. It creates the first impression that will drive a huge audience in reading your article since the titles appear in search tags. Few people also opt for quirky titles.
Optimizing meta descriptions: Beginners taking interest in SEO already know what a meta description is. But still for those who don't know, the descriptions that appear below the title in search results are called meta descriptions.  Hence, optimizing meta descriptions become an important part of your SEO strategy. People also include keywords in their descriptions. If you're an internet person, you will often find Google showing few words in bold in description. Those were the keywords used by the creators to land their website higher in Google ranking.
Optimizing headings: Beginners should learn to optimize the headers for it improves website visibility and make the website appear in wider range of search results. Firstly start optimizing the headers and sub-headers with proper keywords. They arrange it in a format of H1, H2, H3. In that way, you can end up generating a huge mount of leads or sales. These are some critical SEO elements on your checklist that needs to be optimized.
Optimizing social media handles of your business: Beginners should understand that website is not the only place where people can find them. There are various social media platforms where you can list your business. For example, Facebook, Instagram, LinkedIn etc. People can also discover you over here. You can easily redirect your audience from your social media handles to your website. You should also enlist your business in Google and other search engines with proper contact and address details for helping people to get in touch with easily. These listings often rank well in search engines and connects you with your potential customer across the globe.
Link building: Building proper links stands as the one and only important element that can increase the visibility of your competitive keywords. Short and descriptive URL should be always the first thing on your plate. URLs should be as simple as possible and it should also include keywords.
Fixing technical issues: Beginners should always focus on fixing any kind of technical issues that might be causing harm to their SEO efforts. These issues mostly includes bugs, broken links, themes, index, payment gateways etc. Audience mostly sees "server errors or 404 errors-page not found or this link is invalid" popping up on their screen. Beginners need to get a complete insight on all the technical issues on their website and then take a step towards fixing these issues to improve their website ranking.
Optimizing images: Images and visuals are of great sense to humans. People often tend to remember things they have seen more than things they have read. Visual impact on your audience can make you a place in their subconscious mind. But search engines often struggles and fails to make any sense out of them. Search engines normally read the file names of your images or visual contents. Hence, beginners should make sure that they use exact names to land their image in targeted search results. We would also suggest you to use to alt text for your images to be discovered by search engines.
Making your website mobile friendly: Most of the people use high-end mobiles with fast internet connection these days. Hence most of the searches now comes from mobile. Beginners should give special attention in building their website mobile-friendly to enhance the user experience. Or else you'll end up losing a huge amount of audience.
Final thoughts: These are some of the most effective tips for beginners. There are also some other ways to get more organic traffic to your website.  To build a search engine friendly website beginners should follow the guidelines posted by the search engine itself. Your consistent effort in optimizing your SEO gradually attract traffic to your website. Have patient and keep working, success will follow.