Why you must always have your own Brand Identity?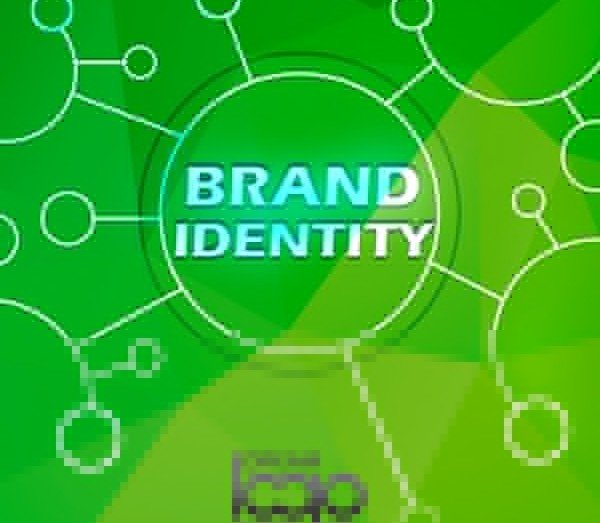 Every individual has unique traits and identity that distinguishes him from others. So is the case of a company where its brand identity strategically shapes its graphic DNA. A great inventive idea into a business's identity can bring out an outstanding business image and appeal to the right audience.
As a graphic designer, it depends on you to make bring out the most appealing brand characters that truly work for the customer – no weight there, right?
This article will give you a step-by-step guide that will assist you with conjuring up the unique branding designs for associations that will set them apart. Read on to know more.
Content:
What is a brand identity, and what makes it outstanding?
How to create a Strategy?
How important is Research?
How can you build a strong brand identity?
How to keep the power of your brand intact?
It is a common misconception that a
brand story
is all about logo design. The truth is a logo is just the beginning stage. While making a brand image for a customer, you have to build up an extensive graphic language applied to everything from social media pages and websites to billboards and brochures. For a brand to be extraordinary, it needs to stay constant in how it depicts itself. These "constant" components should range out to:
Web design
Video and movement
Interactive Features
Iconography
Illustration
Photography
Design
Typography
Colors
A brand identity should be made with a reason. It should have the option to address crowds so that it causes a business to accomplish its objectives all in all. Accordingly, before you dig straight into the design stage, it's significant that you have a thorough strategy set up. Such a design plan must be synchronized with components such as the company's mission and vision,corporate identity, beliefs, values, personality, and USP.
As a designer, we understand that your creative mind is ready to create that perfect brand identity through customization. However, if you do not plan and research well, the outcome will not be as fruitful as you want. Before you get those innovative energies pumping, there's one final piece of "advice" that you have to deal with - and that is "research."
At the point when you start a rebranding project or any design venture, you need to move toward each stage from a philosophical and profoundly critical view. This implies assessing, jabbing, and prodding until you get to the center of what you have to make and why. Only when you have complete information would you be able to interpret it into a graphic language.
At this point, you have accumulated heaps of information that will assist you with transforming theory into the practice of personalization. Be more than prepared to make an incredible graphic portrayal for the brand you are designing for.
So, only if you are ready to create a powerful brand story, continue to read further!
Let us begin!
A brand image is a mind-boggling framework. Every component impacts the other. Everything begins with a logo and is everywhere, from letterheads to business cards and much more.
Start by portraying out some thoughts on paper. Play around with center shapes as you experience cycles.
Play around with thoughts while remembering the message you need to impart. Make the designs with the tones you wish to utilize as well.
While you may have a color plan as a primary concern during the outlining stage, your decisions can change contingent upon your approval of the graphic imagery. The significant aspect to recall is that while you need the colors, you decide to look appealing, the feeling should also assume a colossal function in your color determination.
A magnificent color palette should be spotless and adaptable. It should offer a designer enough decisions to be imaginative but insufficient to overpower.
We recommend that a brand's color palette should incorporate:
One primary tone
Two essential tones
3-5 reciprocal tones
Two emphasize colors
Typography has gotten probably the trickiest part of making an incredible brand identity. This is generally because there are numerous textual style types to browse that the choice cycle can be very overpowering!
As a dependable guideline, typography should be affected by the states of your logo. It needs to make a passionate graphic image (simply like tones), and its utilization should be unpretentious yet successful.
Our tips:
Limit the quantity of text style families to 2-3
Avoid "popular" text styles that could become unpopular
Avoid text styles that overpower or are obscured when scaled back
Consider the kind of imagery you should remember for some of the branding material. Play around with channels and don't fear "void area."
Concerning delineations, attempt to adhere to a strong and uniform language. Clean line drawings are sheltered and by and large function admirably with most accompanying graphic components.
Your symbol packs also need to fit into the brand image and the message that should be imparted. The business type commonly dictates symbol types.
Not exclusively do patterns and designs become unfashionable, but customers' requirements and wants can also change after some time. This implies a brand should be adaptable enough to develop without rolling out any extraordinary improvements.
As a graphic designer, this implies you have to:
Stay taught (so that you generally recognize what clients are searching for and why)
Be motivated (so that you never lose your energy for making incredible brand personalities that "work")
Remain furnished with information and secrets to success (so that you generally realize what the following stage will be in each innovative cycle)
If you feel confident with the information above, it is time for you to take a deep breath, consider working on it, and finally go work through each stage slowly and carefully. No unique brand identity was created or executed in one day!