Why Should You Invest In Newsletter Design?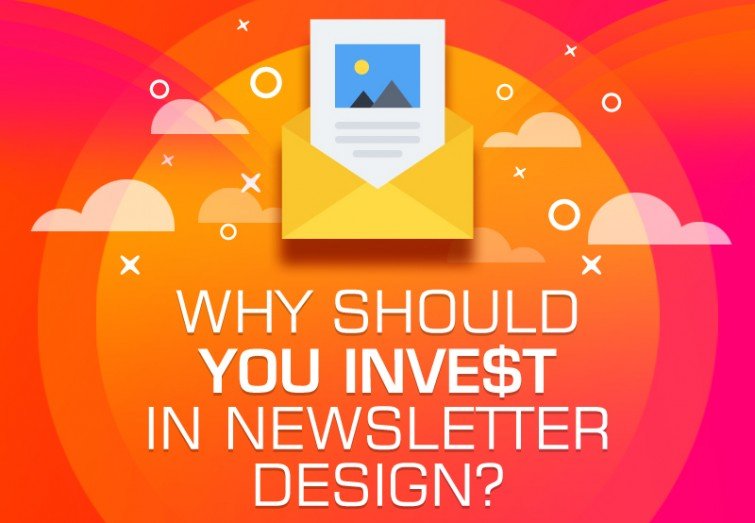 An email newsletter can be an effective marketing campaign, and it can be better than anything else your marketing team currently does. Email campaign significantly more effective way to drive targeted leads than any other marketing strategies – nearly 40-50% better than social media. There is a particular reason why an email newsletter is so influential. According to researchers, nine out of ten individuals check email every day; this number is even more than they shop online and visit social media sites. Therefore, there are pretty good reasons why you should invest in email newsletter design.
Creating Great Newsletter for Your Business:
Once you have made up your mind to invest in the newsletter campaign, the first thing that you can do is to hire a professional agency to design one for you. Your readers might have an inbox filled with a bunch of newsletters, with no or little time to go through all of them. That means your newsletter has to be designed magnificently with a great subject line to grab the attention of your reader. One way you can do this by letting the professionals do it for you so that they can provide you with a stunning newsletter design that works.
How to Design Great Newsletter Design?
The initial but most important part of your newsletter design process is to decide on a theme and subject. First, ask yourself why you are designing the newsletter. Is it going to offer any of product or is it for distributing some important announcement or data that drive traffic back to a particular page of your site? It is vital to have a clear idea as to what activity you want your newsletter subscribers to perform when they see the email.
Another thing you need to keep in mind that the newsletter design should coordinate with the basic appearance of your business website, you should let your subscribers know who the email is from as soon as they open the email. The subject line and the quality of the words you use in your newsletter are also crucial as they set up a connection between you and the reader.
Why is Email Newsletter Design Still the Best?
The strategy of grabbing the attention of your customer with an email newsletter is an old concept, but it can still give you significant result even today. However, the truth is that the process of grabbing the attention of your reader is more laborious today as it was ten years ago. Designing a stunning newsletter is still worth the effort. Despite the popularity of social media marketing nowadays, an email newsletter still works as it promotes the chance of 1:1 connection with the customers. If you can put some serious effort behind creating a stunning looking newsletter design, you can save the right amount of marketing dollars.
Another important task for you is to test a couple of versions of your newsletter design. This will give you a chance to understand better which version is affecting your results. Nowadays many different email tools come with built-in A/B testing capabilities.