Why is Logo Design important for Real Estate Sector?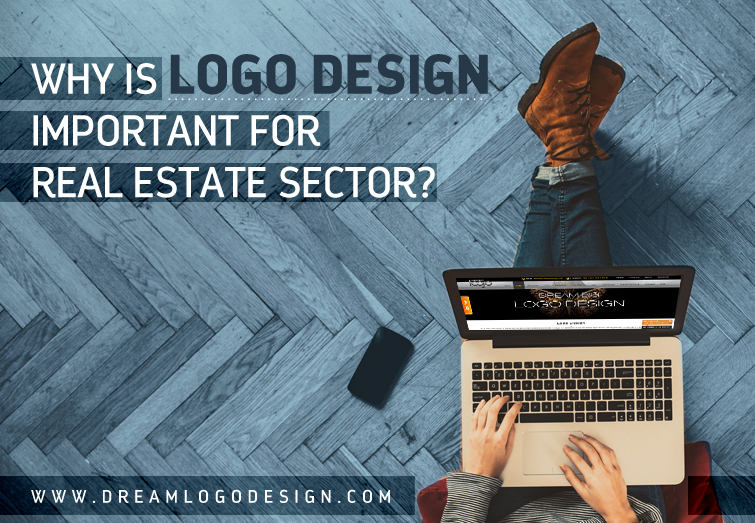 Branding is the main point of gaining recognition and getting the desired reputation using proper images and text. By implementing better branding strategies for your real estate business, you can establish a strong professional presence and make an effective first impression. You need a steady media presence, interaction with the audience and a appropriate brand mark or logo design.
If you are starting a real estate business, for marketing it in the best way you have to ponder upon having a catchy brand representation that can justify the essence of your business. As a logo is a necessary and prime part of a business strategy which is directly connected to the successful running of the business. It is very important for a real estate company to have a great first impression on the customers or clients, and that can in order make them understand your genuineness and sincerity. Significantly, in the property industry, it is the trustworthiness and reliability of the firm that counts most, and with a help professional logo design you can guide the customer to get a favorable perception of your business.
Now let us consider the factors that can help to get a real estate industry logo with perfection.
Diverse Uses
A real-estate logo must be as such, it can justify various required aspects of the business. It should be created so that it can be easily displayed on signage on the properties you want to sell. The image or text should be readily understandable by the prospective customers even on creating a print version. It also should look great on your business and visiting cards. For marketing you will need to feature the logo on various print material and sometimes even on vehicles to get maximum exposure. Simple logos are generally more functional and perceivable.
Images that are related Real Estate Only
Commonly, we can see a simple text also works as logo in other sectors, but real estate logo design it is a combination of text and symbol. While deciding an image for property firms, you should look for something abstract, generally we can see images of houses, construction and silhouettes of buildings by seeing it naturally people can comprehend that it is indicating towards property.
Though the graphics of house or building works still these have become cliched and obvious ending up with a logo similar to another property selling firm and this is much riskier. Resembling to any of the competitors in the market can clutter your brand image. Besides, you can be at risk of an allegation for trademark infringement. However, a professional logo designer will always come up with innovative ideas and unique design that can give your firm a great reputation.
Choice of color and font type
Use of colors in the logo helps to convey the brand essence to the viewers and evoke some emotion. Like the blue color signifies professionalism and trustability so, can be widely used in real estate logos. Another one is Golden color relates to honor and, is trending in this field for marking quality. Talking about fonts, simple ones are best as is more readable and provides a sophisticated look for your corporate identity.