Why does your Business Require Responsive Website Development?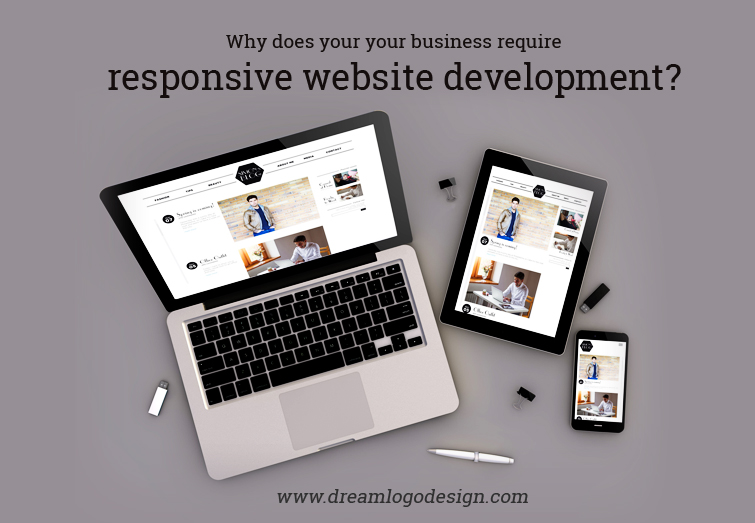 Websites being one of the main sources of income it's not needed anymore to explain the significance. For any and all online business entrepreneur requires a user-friendly web design. As it can be most effective in beating the competition in the market, of course being search engine optimized can't be ignored. To enjoy increased sales and leads visitors should find your website to browse through the pages.
At present websites are mostly being accessed trough mobile devices and your site design should aid the display versatility. This where the responsive design comes into the scene. Since last year the requirement of having a responsive design seems to be increasing rapidly. And now it's like inevitable for fetching more web traffic.
Trying out and spending a lot of money in redesigning and development still you are not able to get the desired amount of traffic. That means you are not able to provide a user-friendly experience to the users and responsive website development can be the factor that can serve the purpose efficiently. And it's lucrative too as one version can be fitting for all the display sized in place of different versions for each browsing device.
Another considerable reason is Google gives special preference to mobile optimized websites. That is, it's SEO friendly too. Responsive website development doesn't require you to add different backlinks for mobile websites and different content optimization for these websites. It is going to save a lot of effort.
Recent surveys show that visitors prefer visiting websites that can lure them and with responsive sites you will be adding a favorable point to get listed in the preference. The perspective customers will have a good experience using the website and this will increase the web traffic.
Through various surveys, it has been seen that more than 65% of people search on mobile devices for products and services that change to conversion within 24 hours. So, it's needless to say that it will certainly increase the rate of conversion. Moreover, in the present lifestyle, everyone is on a go and they can mostly access internet through mobile devices.
There are few business owners who opt for the responsive website and that gives you a high chance to come up in the search engine results. That in order ensure more views from the target audience and relevant content will entice them to go for the product. The final results will be increased sales.
Responsive design will help the proper display of the website for all devices and unhindered browsing will make the users stay for long in your site reducing the bounce rate which one of the required criteria for search engine optimization. We can say it's doubly useful as it is mobile and search engine friendly at the same time.