Which is The Best Ecommerce Platform?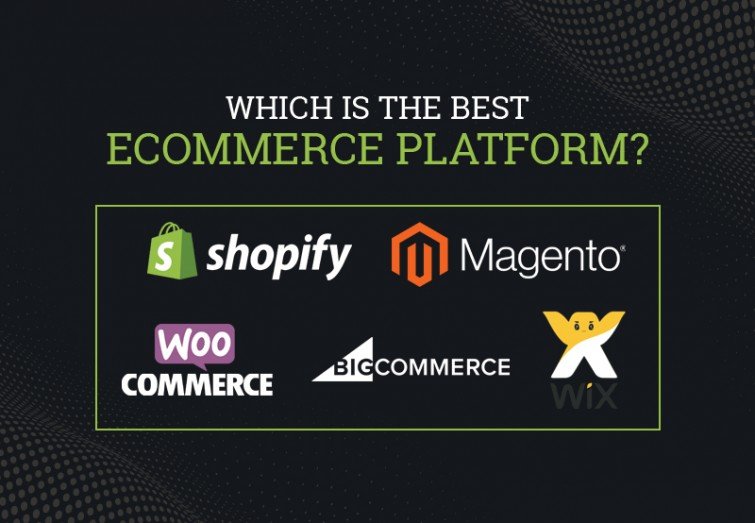 For business owners who are planning to start a new eCommerce business in 2019, it's vital for them to get an idea as to how the eCommerce platform has evolved in the past couple of years. Before selecting a particular eCommerce platform for your business, you must keep the significant highlights of the eCommerce industry in mind.
Choosing the best eCommerce platform for your store is a difficult decision as there are many different things to consider. In case you are not up-to-date with the current eCommerce industry, there are a thousand platforms that can be regarded as the best eCommerce platform. Wix, Shopify, BigCommerce, Magento, WooCommerce, 3D Cart, OpenCart, ZenCart – these are all popular eCommerce platforms, and they have active users and communities. With so many options it becomes challenging for the users to choose a particular one, especially when they all call themselves the best eCommerce platform.
When choosing the best eCommerce platform, you must consider the critical factors like popularity, features, cost, user experience, customer support, and overall reputation. Based on these vital factors, we have assembled a list of 5 best eCommerce platforms that can help you start your store in 2019.
Shopify:
This is a Canadian based eCommerce platform that has been assisting online businesses across the world since 2004. Shopify is always considered among one of the top eCommerce platforms that have evolved their platform according to the latest trends and technologies. Shopify provides its users with a powerful social shopping experience, and it even doesn't let your customers leave their social media platform to purchase the product.
The most important advantage that Shopify offers is that you can directly integrate this platform with your Facebook account and make your FB account an eCommerce store. The only drawback of using Shopify is you need to pay additional transaction charges in case you are not using Shopify Payment gateway. Despite the drawbacks, Shopify can be the best solution for the startups and novice eCommerce entrepreneurs who are looking for a conventional eCommerce solution.
Magento:
Introduced in 2008, Magento is a popular open source eCommerce platform which is known for its reliability and ease of use. Due to its scalability, Magento is considered among one of the most popular eCommerce platforms available in 2019. Many popular businesses have their websites built on the Magento platform. Magento is the best choice for business owners with a massive volume of products. However, Magento is not the right choice for a business owner who has little or no knowledge in the programming language. At least, the store owner needs to have a team of professional programmers who are working on his team.
WooCommerce:
WooCommerce is a free WordPress plugin, and it is widely popular in the world of eCommerce. It provides users with many benefits like secure payment gateway and a high-quality shopping cart. As it is open source and very easy to handle, even the novices with little knowledge in WordPress can feel the WooCommerce platform. However, one needs to install an additional plugin to initiate a multi-product eCommerce store.
BigCommerce:
BigCommerce is another important eCommerce platform which is often compared to Shopify. Like Shopify, BigCommerce also offers a similar user experience and allows users to choose from a range of prices and packages. BigCommerce is an affordable eCommerce platform, and all its packages are tailored to different kinds of businesses. This platform is highly customizable, and if you know the necessary coding, you can customize its themes and templates to build your eCommerce website. However, not all these themes and templates are free, and you may need to pay an additional cost to use a particular BigCommerce theme or template.
Wix:
Wix is the easiest of all eCommerce platforms available nowadays. It has unlimited free themes and templates that you can use to build your eCommerce website. Wix has an in-built artificial design interface that lets you create a website by using its AI program. Another important reason why most people prefer Wix is because it is very affordable. Wix comes in only $5/month. The most expensive plan for Wix comes with $25/month. It's true that Wix doesn't support multiple features that the other big eCommerce platforms do, but it satisfies the requirement of most small eCommerce entrepreneurs.