Pay-Per-Click Advertising: What is PPC & How does it work?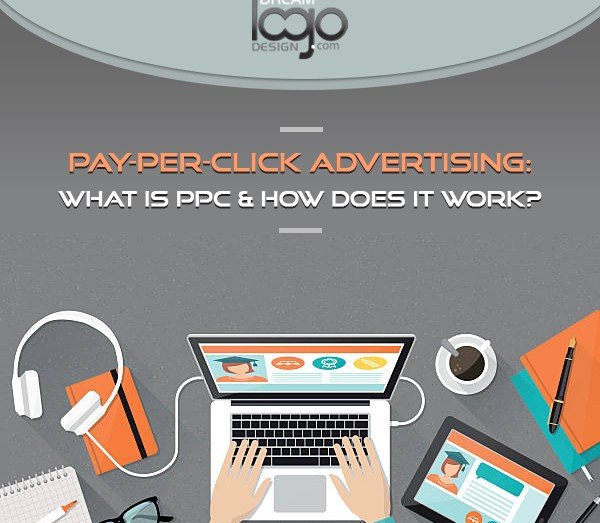 Advertising has evolved in the last few decades, increasingly so. Now everywhere you turn, you will find some brand is advertising their product or service in some way or the other. It could be through conventional means like hoardings, Kiosks, vehicles, or even through television, radio, and the print industry, but like every other thing, advertising could no longer remain this simple.
If you think about it, the advertising industry had reached its peak in the 1980s after a successful run through the 60s and 70S with creative copywriting taking a major front seat as a career option - AMC's Madmen plays homage to this lucrative world of advertising. Whenever a new device was invented, this industry made profits out of it.
"Stopping advertising to save money is like stopping your watch from saving time."
As the internet came into the picture somewhere in the 80s, agencies decided it was time they experimented with this innovation. And what a great experiment because twenty years later, the internet is advertising's best friend, and digital marketing is a great career option. Now there are so many ways you can advertise your brand digitally - from running paid campaigns on social media to depending on paid google ads, the scope of digital marketing is growing only bigger.
Most of us are familiar with paid social media campaigns - you know, the ones that keep popping up while you are checking out storyboards or directly on your newsfeed but did you know about PPC? Let's find out!
"Google only loves you when everyone else loves you first."
 What is PPC?
 It is practically impossible to ignore those ads that appear consistently alongside search results on any search engine like Google - this is exactly what PPC advertising is all about. If you are already confused, then keep reading to find out more about the mind-boggling world of digital advertising!
PPC or Pay-Per-Click is a digital advertising model that asks advertisers to pay the host of the platform every time a user clicks on the ad online. This means that you will be buying visits to your site rather than attempting to increase traffic on your site organically. The purpose of the clicked ad is to lead the user who has clicked to the advertiser's website where the user can indulge in completing a profitable action like purchasing a product or availing a service.
Host platforms can be of different types, but the most popular?
Search engines are the most popular host platforms because of the simple reason that these platforms allow advertisers to place ads that are relevant to what users are searching for on the platform. Biggies like Google Ads and Microsoft Ads even operate with RTB, that is, real-time bidding through which advertising inventory is sold to the highest bidder in a private automated auction using real-time data.
How does PPC work?
You must be wondering how PPC works and what about all the competition amongst various ads to appear alongside search results? How do you determine which ad is more relevant? Do you pay more?
Keep reading to find out!
For any ad to appear alongside search results on any search engine, advertisers can't just pay extra to enable better performance for their ad than competing ads. This is where RTB comes in to determine the relevance and validity of all advertisements that appear on search engines.
 So what is the most important element in this process?
Yes, welcome to the power of keywords! What are Keywords? According to Wikipedia, "Keywords are the words and phrases that people type into search engines to find what they're looking for."
For instance, if you wanted to buy a leather jacket, you would type "women's leather jacket" on Google and wait for the search results. Despite "women's leather jacket" being a phrase consisting of more than once, it's still known as a Keyword.
Anyone from the SEO industry will refer to this kind of phrase as search queries on Google due to unfamiliarity with this kind of terminology. However, keywords are important because your website can show up when people type them on search engines. For instance, if you type "logo designing agency," we pop right up!
Keywords & PPC: A love story
Keep reading to witness the unfolding of a digital love story.
For instance, your company specializes in logo designing. So a user wanting to get a new logo for his startup might enter the keyword "logo designing" into a search engine to find agencies offering this service.
The user submits his query; the search engine begins the complicated process involving algorithms and calculations on which the ad auction is based upon. This step ensures which ads will be displayed, in what order, and by which advertiser.
Remember that you have to pay for every click on your ad. Keeping that in mind, bid for only those keywords relevant to your brand, ensuring a return from your investment on the ad expenditure.
Look for Keyword tools that will help you find the perfect keywords to bid on - the kind that drives both traffic as well as conversions and, on top of that, cost-effective.
Benefits of PPC:
PPC marketing might seem to be a small player in the big picture but find out about the benefits before making such assumptions,
-      Highly cost-effective
-      Generates instant traffic
-      Ensures warm leads
-      Not affected by changes in the algorithm
-      Enhances the brand's SEO strategy
-      Enables retargeting
-      Provides an opportunity to directly advertise to consumers within the target audience of the brand
-      Local as well as global advertising opportunities
-      Enhances social media strategy of the brand with well-researched user data
-      Ensures a positive ROI or return of investment
More and more brands today are taking advantage of the enriching benefits of Pay-per-click advertising, reaching new audiences and driving higher revenues in the process.
So what are you waiting for? Visit https://www.dreamlogodesign.com/ for more information today.