What Blogging does for your Website?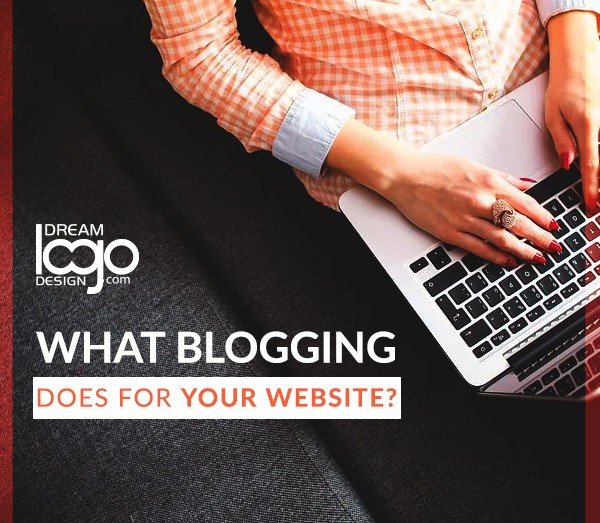 Is blogging a really necessary part of a business website? The first thing all business entrepreneurs discover when conducting search engine optimization research is blogging. Blogs consist of informal articles written to show thought leadership and expertise on a topic. Website blogs have gained a reputation for being a very useful tool in order to boost website SEO and improve search engine ranking.
It is Much Beyond Search Engine Optimization:
Although the purpose of a website blog is not just limited to SEO, they have a few other advantages to your business too. Some people would continue debating whether blogging is still relevant, especially with the use of social media as marketing platform. Therefore, it is important to understand what a blog does, why it helps, and why it should be an integral part of your website and online marketing strategy.
What is the Importance of a Blog and How can it Help?
We will define the main reasons why blogging for websites is an integral part of your online marketing strategy, regardless of whether you are a small or large business organization. Blogging for websites allows you to share relevant information about your business and its services, but it also allows you to share your opinions and thoughts on certain topics.
Drive Traffic to Your Website
A business blog gives you an opportunity to create relevant content for your website visitors. You can make all the informational posts related to the services you provide or the products you sell. This can be used as a marketing tactic to drive website traffic back to your website.
Blogs Work the Best When Disseminated through Social Media
You can share the posts on various social media platforms like Facebook, Twitter as well as send out email newsletter campaigns. While sharing your blog posts on social media, you should attach a visually appealing image on your blog so that social media users will be attracted and more likely to engage and click through.
Attract the New Visitors
When you attract new visitors to your website, it creates a new opportunity to generate leads. You can use your Call-to-Action buttons for directing your website visitors through your website to keep them engaged on your website and guide them through their journey from awareness to purchase. Good CTA consists of finding out more, download, discounts, free offers, etc.
Blogs with Hyperlinks Make Navigation & Customer Experience Smooth
It is important to link your blogs to the relevant pages of your website so that visitors can easily visit the relevant pages by clicking on the link. This type of linking must be done with the help of anchor text that is relevant and uses some of your target keywords. For example, if you are discussing a specific type of service and providing tips, you can link the keywords back to the relevant page on your website. This will help the readers to discover what services you provide by simply clicking on it.
Increase Your SEO
Fresh content and linking are the important parts of SEO. If you create blog posts that discuss your business services and products while providing users with useful information, it can generate traffic and improve ranking with search engines.
Impact of Regular Blogging on Search Engine
You should be sure to use target keywords and topics that are relevant to your business. This will help the search engine crawlers to recognize your website blog that is in relation to a specific topic. Actually, creating content regularly informs search engines that your website is actively updated, and therefore, your website should be checked frequently to see what new content has surfaced.
Improve Brand Recognition
Well-written articles that readers find useful will help to demonstrate your business as an industry leader and improve your brand recognition. Posting blogs on relevant topics will help to improve your marketing strategy to promote the services you offer or the products you sell. You can also write all the relevant information regarding your company's products or services in your company's landing page content. It will help to build the trust of the customers in your services or brands.
Build Better Customer Relation
Well-written blogs can be a great way to improve the connection your business has with its customer. By visiting and reading your blogs, customers will know your business product or service from the comfort of their homes.
Comment Section in Blogs Makes Them More Interactive
As a source of quality information, it builds trust with the reader. You can include a comments section on your blog pages to improve engagement with the customers. This will enable the opportunity to ask questions they may have about a topic and will provide you a platform to directly communicate and clarify things for them. This sort of direct engagement with customers will improve your brand's recognition and trust.
Blogs are Long-Term
When a blog is indexed in search engines, it stays there. Therefore, your blog can still gain traffic and generate leads weeks, months, even years after. Don't look for instant leads and hundreds of views; you should give your blog time to generate interest. Blog topics that are timeless will constantly generate more views month after month, so you should make sure to write about the topics that you know will be of interest to your target audience.
Blogs Give Your Company a Voice
Blogging allows you to not only share information about your business and its services but also allows you to share your opinion and thoughts on certain topics. Blogging is a great way to create a personality for your company and it lends your business a more creditable approach. So, don't be afraid to share your interests on your blogs, comments on timely new topics or market trends, or educate your readers on a particular topic. Always be sure to write blogs keeping your audience in mind.
Conclusion
Since the advent of blogs, the number of online journals has significantly increased worldwide. Private bloggers write down their own thoughts and share their ideas and experiences with their readers. Amateur and professional blog writers can develop guest blogging as the act of writing content for another company's website.
Companies choose to develop their own company blog to increase their brand presence, position themselves as experts and retain customer loyalty. Successful blogs are authentic, unique, and focus on the target audience.