What are Social Media Storyboards and what is their contribution?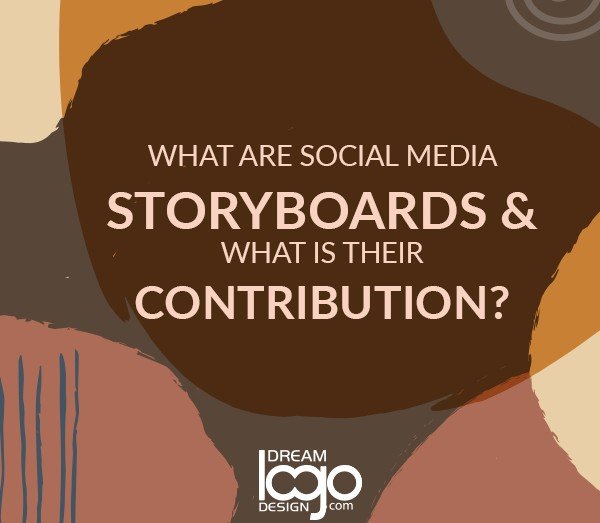 Whether you like it or not, nowadays, content marketing is embracing the video culture of today and moving towards videos. According to a recent survey, 43% of people want to see more video content from marketers, and four times as many customers watch a video rather than read about it. Nowadays, so many people are connected through social media there is no doubt if you are a business entrepreneur, having a social media presence is a smart business move.
 Are you looking for ways to up your social media presence and attract more customers? If so, then you are in the right and proper place. Keep reading the article to learn how to storyboard your future social media campaign and attract your target audience. Social media storyboards ensure you deliver your message in the best possible way, like storyboarding your Instagram story.  It also saves your time in creating content for your page.
What is a Storyboard?
A storyboard is considered as a series of sketches that represent the individual shots plan for a video, film, or commercial. It contains directions for camera angle, lighting, and transition, along with dialogue and other notes. Just like all good writers start their articles or stories with outlines, good marketers begin their videos with storyboards. A social media storyboard can be worked as a great collaboration tool when working the social media influencers. You may ask social media influencers to provide an outline of the story's content, or you may share storyboard templates for the content you are expecting.
The History of Storyboard
Before learning how to create a professional storyboard, it is important to know the history of the storyboard. The idea of a storyboard began in the 1930s when Webb Smith, the animator for Disney, came up with a unique idea to draw different scenes on a piece of paper and then attach them together on a bulletin. The same concept is also applied in social media.
How to storyboard your social media campaign
Here we will define how to storyboard social media campaign in four steps.
Pick a theme
The first thing you have to do is pick a theme that will define and suit your brand. You should decide which color and font will be appropriate to reflect your message as well as your brand. For example, picking an appropriate color and font makes your ig stories more attractive that can be used as a growth hacks technique to increase views. Also, keep in mind that this might change a bit once you get started, and that is ok as long as you have a starting point for your theme.
Start with Your Concept
Next thing, you want to pick your concept based on your end goal. But before it, you should ask yourself some basic questions:
Do you want to attract more customers?
Do you want to promote a new product?
What do you want the outcome to be?
By answering these questions, it will honestly help your storyboard process go smoothly.
Storyboarding Time
Once you have created your theme and you have a proper concept, you can start to write down your "scenes." You can simply draw squares on blank paper and write down what will be in each square. You should think about all the options you have on social media while selecting the appropriate one.
Options to Explore
You have various options in your hand like images, videos, graphics, polls, etc. You should be specific on each square which of the social media options you will be using. After choosing your main visual, you should write down a brief description of what is happening in this frame. Once you have everything in each of your square boxes, you can add any extras if you want. Nowadays, you have a plethora of extras like hashtags, geotags, stickers, etc.
Call-To-Action
This is the last piece of your storyboard. You should include a clear call to action. This call-to-action should be based on your end goal. How to reach your audience? Do you want your audience to visit your webpage, buy now, swipe up? You should inform them no matter how obvious it might seem. Social media insights help the marketer to intimately understand the people they're communicating
Storyboarding is a Form of Communication
When it comes to video or film productions, people often look at directors as geniuses that envision everything. But the thing they don't realize how much directors rely on their team. Storyboarding team is the most important part of that team. Being responsible for making a piece of work come alive, directors work out their ideas onto paper with the storyboard team in order to see how it will work.
Storyboard Artists Help the Entire Production Process
Similar to the directors, the writers of the production hugely depend on the storyboard team. Nowadays, video production companies also realize the importance of storyboard artists and their contributions. When people draw new ideas, a lot of unknown obstacles will come. Finding these unknown obstacles will help to complete everything. In video production, storyboard artists simply play the role of great communicators.
Can Videos and Films Survive Without Storyboards?
When people think about storyboarding, they often think only of pictures, but it is much more than that. Storyboarding helps to effectively create the blueprints of a complex video or film. Now the question must arrive, do you really need storyboards to make a video or film? To answer that question, it might be good to ask, can the company survive without email? It may be possible, but the overall efficiency would drop significantly. Proper video production companies use storyboards in their films to run the overall production smoother, cleaner, and to provide much better results.
Conclusion
As you can see, creating a storyboard is not so complicated and can be a lot of fun. The more you do, it will become much easier. Now it's time to apply everything you learned and start storyboarding your social media campaign. In case you cannot do it on your own, there is always an expert there to help you out!