Web development - steps to follow for improving online sales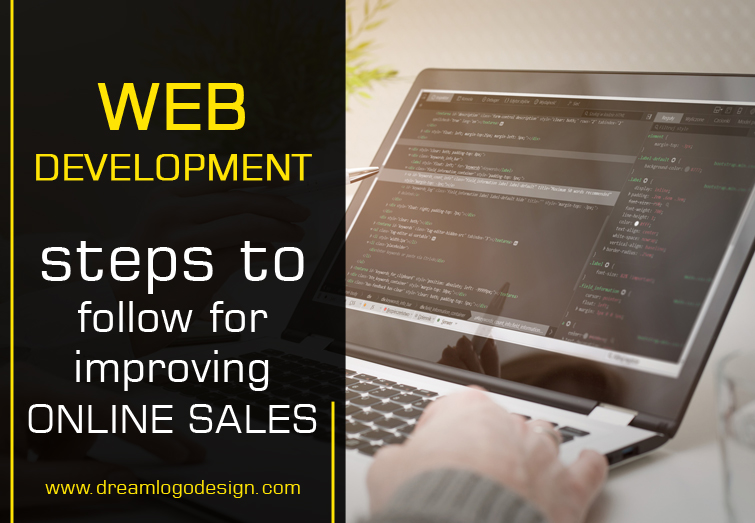 Some of the entrepreneurs don't realize that for an online shop the design and development part has eminence. Starting from the landing page, home page, the CTA or the shopping cart impacts the sales director. The smallest aspect in the designing or development part can increase or decrease the conversion rates. Specially, for e-commerce websites, you have to always mind the buyers perspective while building it. It's understood that you want an unhindered shopping process but a lot of the online shop fail to follow this process what they preach.
The points that can help the viewers to turn to customers which can remarkably improve the sales through web design and web development techniques.:
Clarity of the shopping cart When a customer adds an item in the cart it must actually get registered. So, on the page near the cart, it must show the number of items added to it which will help the customer to keep a check on the list of buying and proceeding and the other information like check-out should also be clearly visible. You can, of course, make it pop or scroll with the bright color tone from rest of the page which will make the cart clear.
Keep the product page clutter free The design of your product page is most essential and the product name, a description must be mentioned properly. Have you thought how important is the testimonial is? Where should it be placed on the page? The product reviews are of utmost importance as it influences the visitors, they have the right to know what are they investing their money. Keeping the review, product description at the end of the page can be useful.
Proper navigation A long drop down or hidden menu can simply confuse the customer or frustrate the shopper. Clear navigation without any hidden elements is much more liked by the visitors. Use hover or fly out menu which is much makes it easy for them to understand. No need to show much of artistry in this section. Employ bread crumbs so that they can come back to the previous page smoothly. The continue shopping button is also helpful.
Avoid putting extra elements on the checking-out page Provide proper checking-out process and specifically, it should give the clear path to it. Avoid the sidebar and shop more elements in this part. Single-page check-out processed always leads to more conversion it's a crucial place in deciding whether the sale is happening or not. This can also interest the customers to long time customers.