Web design Ideas for successful and Optimum online recognition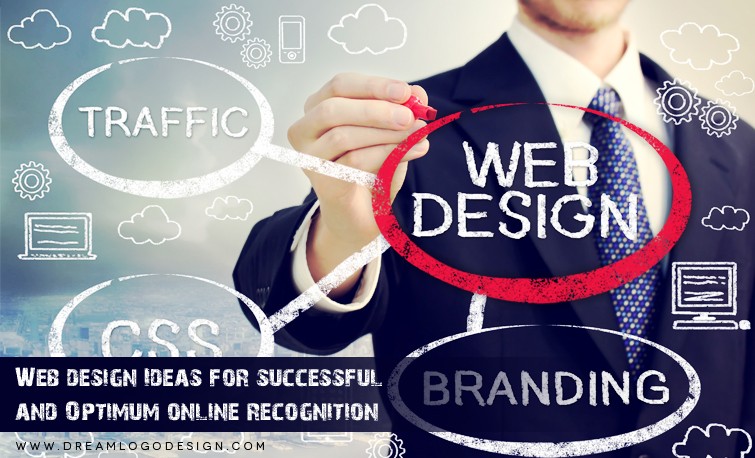 One thing that we know is web design that it keeps on changing and getting updated. To keep our brand presence strong we too need to match up with the required changes. A website that can be easily accessed from a desktop computer was enough for gaining identification for your brand, but at present things have changed, and for a successful business online you inevitably need a responsive one. In this fast paced life everyone relies on mobiles or tabs mostly to look for information, product and services, so, to acquire maximum visitors unfailingly mobile friendly. It is quiet challenging to keep a match with the overcharging nature. Not only responsive web design, you need to consider some more factors to create a user friendly and Google loved website.
Go for material design:
Flat design was like a trend but now it has been replaced by Google's material design. It adds more clarity to flat design and allows light and shadow effects. Material design also features grid-layout and option for including responsive animation.
Typeface or Proper Typography:
Now we have more options and other distinct typefaces to have proper deign in minimum and streamlined way. Minimalist approach is the trend for now. Artistic fonts are getting more used in the sites and help it to be more likable for users.
Hover Icons and Animations:
For better user experience elements like hover function. Now mostly visitors tend to move the cursor on small given icons on the site so hover design increases the stay provides instant feedback. Hovering effect justifies their cursor hovering and keeps the experience uninterrupted.
Scrolling trough interests viewers:
Creating the website in a single page that has a long navigation, attractive more attention of the viewers. It has easy navigation and they don't need to way spar of a second for the next page to open. Moreover, it gives storytelling like approach that has a good impact on the viewers. Mobile friendliness is another better attributed of a single page scroll-able navigation making the surfing easier.
Inclusion of Motion Animation:
Animations are one of the most loved features that increases user engagement on the site. And motion animation draws a attention of the visitors to the focusing elements of the website.
Gradients and color tones
Graidient colors and duotone palettes has gained a lot of popularity as combining two shades of a color really provides a different and striking appearance to the website. It provides proper visual effect on the users and also is in the trend, so you need to incorporate it to have noticeable site.
These are some of the most trending updates that is conquering in the web world in 2016 for web design. Nevertheless the sole aim is to make the user experience better along with making it Google friendly. So check out you have these effective points for your website?