10 Tips To Create Killer Website Content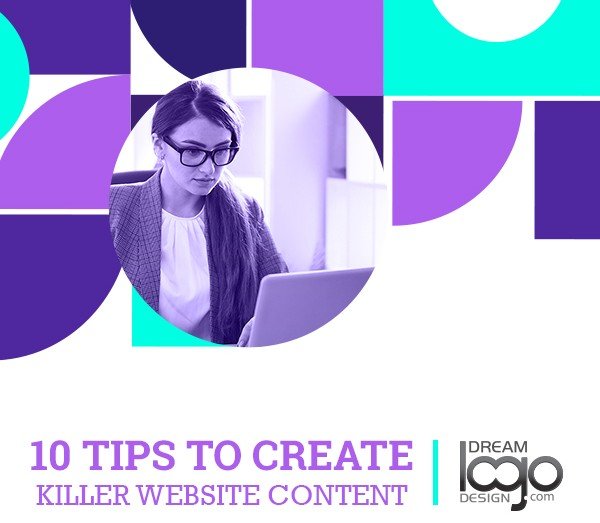 Content makes, or content breaks. It can add value to the website when well written. Good website content holds immense power to engage readers. It can create an undeniable value proposition telling the visitor what to expect.  Developing killer content will require a combination of creativity and research skills. The rules of creating great content are the same, whether you are new or experienced. Follow these tips to create stellar write-ups that will woo your visitors. These are meant to help you if you follow them to the point.
Understanding your target audience is the first aspect of creating content. What do they want from your website? You will need to interpret the core questions that your visitors have in mind. A good way to do this is to research your competitor's website. How does your competitor fare in answering the same core questions? You can also generate user responses by review forms and surveys.
Getting the Direction Right:
Read other content in your website niche. The first page of search engine results on your query represents the most popular websites in your niche. When you go through these websites, they can tell you a lot about the type of content your visitors expect. You get a direction with your content. The content now has a purpose that you must fulfill.  Conducting keyword research on your niche also gets you an idea of the expectations of the readers. Inferring buyer personas is the very first step of creating good content.
Now that you begin to understand what your audience wants get to the next step. Start with creating a readable topic on which to write the content. Once you have done the keyword research, use it to develop a series of topics on your niche. The topic or heading should be catchy. It should engage the attention of the user at one glance. The authority of your website should be evident. The heading should be brief, to the point, and providing accurate information. Once you can grasp the attention of the audience, the next step is to ensure the readability of the content.
Naturally flowing keywords (SEO)
Generate a set of keywords for the content. These are vital if you are to optimize the piece for SEO. Several free or paid tools are available to generate keywords. Use them. Using long-tailed keywords is shown to have better results when it comes to search engine optimization. Do not repeat the keywords too many times. Use them with discretion. Sometimes, the keyword suggestions may not exactly follow the rules of grammar. That's because not all people care about grammar when typing in search queries. You will have to still incorporate them naturally in the flow of the content.  Whenever possible, incorporate the keywords in the title.
Seamless Use of Keywords in the Right Place:
Incorporate keywords right where they should be. They should flow well and not feel imposed. Do not stuff your content with keywords. The keyword should not feel like outsider elements. As for SEO, you will also have to create meta descriptions. Make the best of it by creating concise descriptions. As with the titles, descriptions should also be catchy and attractive.
Address your readers in an informal tone. Do not keep the content academic or formal. Try to create content that initiates a conversation with the reader. Use second-person to address your reader. Use first-person when you want to establish your exclusive authority on a subject. Using an informal tone prevents your content from getting boring. It maintains the rapport with the reader from beginning to end.
Keep it crisp
Create crisp, concise content to attract your readers. Truth be said, no one likes to read long, convoluted lines. Neither does anyone want to read huge blocks of paragraphs. Write in short paragraphs. Think about the content as the way you talk. Do you rattle in large chunks of words? Do you use difficult words in your everyday convo? You do not! Your content should be able to imitate this style.
Create unique landing pages for various topics. This should help your visitors to get what they want promptly. Different pages have different goals. The content should fit the bill and define what your website needs. For example, you have a separate page for generating leads. It must be catchy and provide all the information to the user. It must exude confidence that lets the user trust your website. On this note, never plagiarize. Creating original content is of immense importance. You can take inspiration from other websites but never copy directly. Remember the motto of creating value. Your content should be able to add something positive to the reader's experience.  Everyone loves positivity.
Arrive at a logical conclusion
Your content should not be incoherent. It must be able to arrive at a logical conclusion in the end. For example, in this piece, the points are described in the order it should be. It is not haphazard or difficult to establish logic. You should be able to guide your readers throughout the content. Identify their pain points.  Find out how you can answer those points. Create engaging content that leaves no stones unturned to cover everything the reader wants to know.
Using images and infographics can boost the potential of your content greatly. Find royalty-free stock photos that you can use with your content. There are several online resources where you can get high-quality images free of cost. Some royalty-free websites also have paid subscription plans. As for infographics, sit with your design team. Present the information you want to express in an attractive format. Use charts and graphs to get your point across.
Include Active Call to Action
Your content should have a definitive call to action at the end. Do not use a generic sentence. It rarely has a lasting impression on the user. Instead, use a call to action that capitalizes on the user's psyche. Think of the content from your user's perspective. Why would you like to buy a product or service mentioned in the content? Once you get this important aspect, it is easy to create an active CTA.
Last, but definitely not least is the importance of proofreading. Take a break and read the content you just wrote. If there are repetitive phrases, remove them. If there are grammar mistakes, correct them. Use spellcheckers. Several cool proofreading and editing tools are available. Use them.
There you are. With these ten tips in mind, you can create highly relevant content. Always remember that content writing is creative work that needs regular practice. It's not a hobby that you can take casually. Try to be creative in the way you place your content. Above all, do not use content spinners. Be original and keep writing!