The Influence of Voice Search on Featured Snippets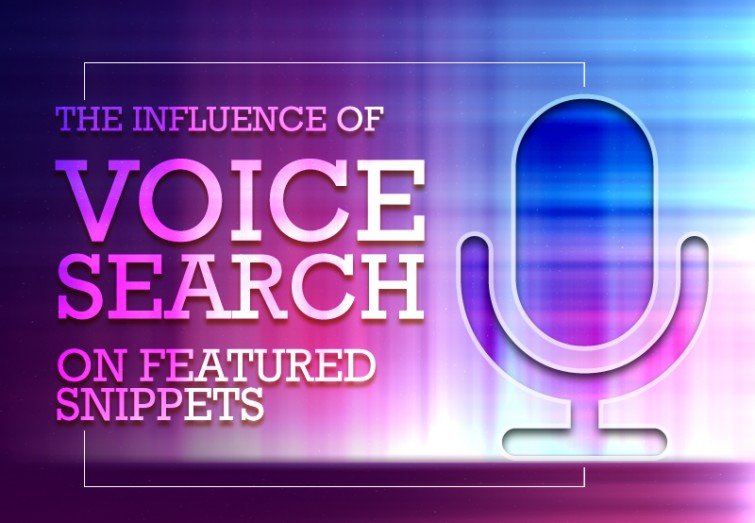 Featured snippets have become popular nowadays because they can scan the user's queries and provide a trusted result without even leaving the search engine result page. Having a featured snippet also helps you stand out in the crowd in the field of digital assistants as it provides search queries with a better answer. The bottom line is if your web pages are in featured snippets, you have pretty good scope to get a significant amount of traffic from the voice search.
Importance of Optimizing Your Page for Featured Snippets:
The rise of mobile searches and increase in voice search assistants has dramatically changed the way users search for information. No matter which search engine you are using, the importance of voice search is undeniable. According to Google's prediction, more than half of search queries will be voice search by 2020. Here comes the significance of Featured Snippets. The central aspect of featured snippets is that they are the results that are read aloud in the response of queries of voice searches. These are the direct answer results that come at the top of search engine result page in a box, and in most of the times, they have a link back to the source of the answer.
The critical point to consider about featured snippets is that here a user searches by using voice search and expect a verbal reply, and in that case, the user will not be presented with a choice of search results. Instead, only one result will be read out. The voice assistant will only choose the outcome where there is a featured snippet. You may have spent a reasonable amount of time in optimizing the Meta title and descriptions of your site, but if you have not tuned your page for featured snippets, your web page content will not be read aloud, and you will miss a thousand of traffic that comes from voice searches.
Reconstruct Your Content to Grab the Attention of Featured Snippets:
There is a considerable difference between the way we write and the way we talk. The featured snippets too, are being displayed for searches that are very closer to how users speak. Therefore, to do well in featured snippets, you must optimize your content in such a way so that it is being returned for voice searches. It is important to optimize your web content with longer and more natural sounding sentences.
How Does Voice Search Work?
The way search assistants do their voice search is similar to natural language processing. For example, if you ask the voice search assistant, "What are the best speakers for $200," it queries "best speakers for $200." Then when you follow up by asking, "What is the best Bluetooth speaker for $200," it searches "best Bluetooth speaker for $200". Not only does a voice search assistant manage to construct the search-phrases into complete sentences, but it's able to link two different queries accurately. Also, when it comes to featured snippets, the words 'best' and "how to" return more featured snippets than any other phrases.
Therefore, the content that is optimized by keeping this in mind tends to dominate the majority of featured snippets. As a website owner, you need to optimize your website with quick, easy to follow contents that can deliver fast and quality information. Also, if you focus on formatting your "best" and "how to" content into list format, there is a good chance that your website appears in featured snippets and voice searches.
The best way to implement this is to integrate your contents in Q&A style formats. This is not just implementing a FAQ page, and it is reconstructing at least some of your content to fit the Q&A style. The rule is to make your content more accessible for voice search assistants to pull for the featured snippet. The better you can do this; the more likely your materials will be displayed in the featured snippets.
Utilizing Voice Friendly Snippets:
Given the influence of voice search on featured snippets, you should optimize your content in such a way that tracks voice friendly snippets. It would be best if you started creating a list of newly modified keywords that sound more natural when read out loud and implement them with your website content. Identifying a set of voice friendly keywords can help provide some valuable information to rank better in featured snippets and gives your website a competitive edge in this new age of voice search on smartphones.