Some useful website design tips for better performance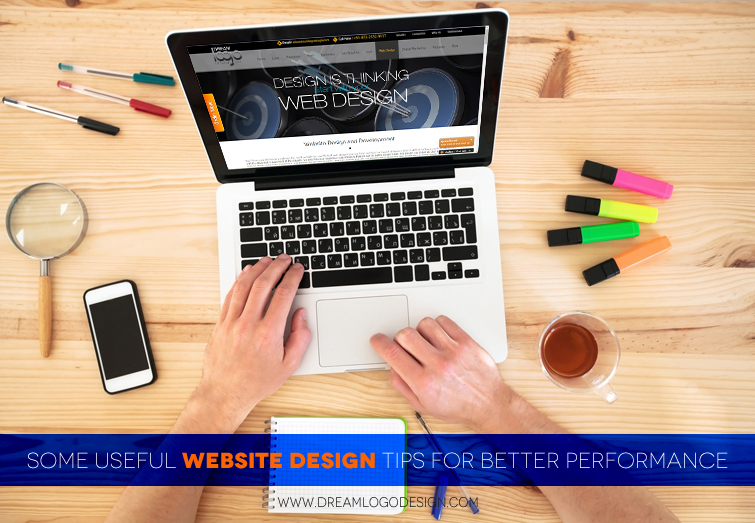 For online business, you need a well designed website that can create a distinct mark of its existence in the cut-throat competitive market. Every aspects has to be perfect from the designing to optimization. Marketing your brand is a crucial matter and before creating a website for your business much brainstorming should be done for achieving desired results. Your website is the main medium through which you can show your presence in the web world and it has to be enticing and effective for the people. Meticulous designing with creative content can impact the audience best. Though there many essential points that cant be ignored to have a great business online, let me elucidate the some of them here:
First and foremost thumb rule for web design is to create a fast loading page design. Even it you have an amazingly it will have no impact if people do not wait to see it due to its long loading time as they have next options to look at. While designing a professional designer has to keep always mind the page loading time.
Less use of images can primarily reduce the loading time. Minimizing the image format and then using it can be effective. Try to use simple HTML like the most used ones Google, Ebay, Flipkart and many more and moreover simple designs are more liked by people.
Browser compatibility is the next point o think upon. Your website should look eye pleasing and on proper on Netscape. Sometimes it becomes a problem for browsers like IE to load the site due to complicated HTML design get them fixed so that it will fit for all browsers
Not only this what is more important at present is website should have a proper display for all screen sizes. Smart phones, tablets and laptops are extensively used by people to search products and services. So the so designed that it will be compatible with all formats. That is, it must be responsive design without a miss.
Try for website design Recon to give a distinct look and feel. Make some rough work for that you would like your website to emulate. Think upon will a long scroll on your page look good though you like it very much on any other site but to have it for your website, it must suit it. To highlight the major points with an icon or an arrow.
The navigation should be made simple for the easy accessibility for the user. They can go through the all the pages of the website due to the easy navigation this will increase the click rate.
Font selection might look apparently not so important, but it is, as the readability of the content depends on the selection of the typography. The size should be proper not very tiny or not very large as both can spoil the look of the site. So, simple fonts can be better for reading of the viewer and give the website design clutter free look.
Along with the fonts the choice of colors should be relatable to the theme of the site as a girls apparel can have a gradient of pink or red, but of course it will not suit the website offering web designing services.