Some factors to consider for effective web development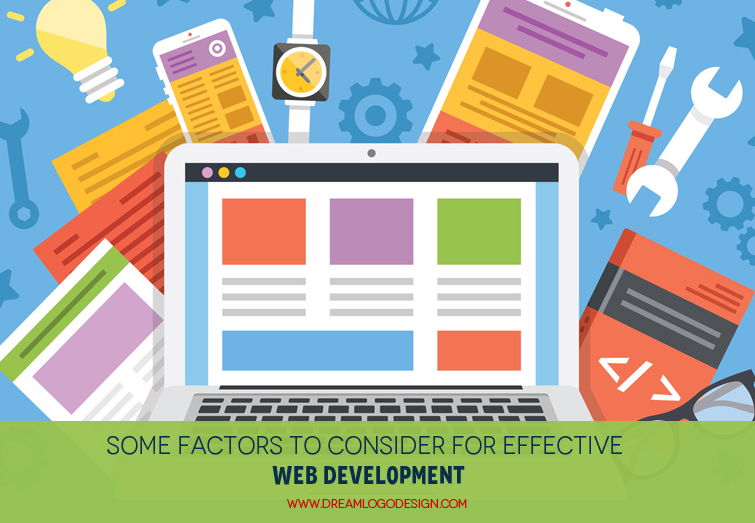 At present web is getting more and more prominence in our regular lives. For every smaller or big work we use or take the help of it. Like for shopping, paying bills, banking needs, knowing movie review, booking tickets and so on. The need for advanced web development is increasing and developers have a wide scope to make the website user-friendly.
Every website has its own requirements according to the business type and audience preference. As its the audience who will make your online presence successful. So you have to design and develop a website as per the trends. Even if you have a well-performing site it needs to be updated as the newly emerging ones have the latest suiting features that can surpass your website business.
Let have a glance on the recent factors that can help your web development to be among the preferred websites.:
Artificial intelligence: While you think of the recent most techniques in the field of technology it's AI artificial intelligence that is getting significant. Moreover, it actually serves the purpose too. A Huge betterment has been done in this aspect. AlphaGo the program created by Google beat the popular and appropriate Go player. Various famous companies like Microsoft, Google has become familiar with the use of this technical by the people. AI is already being used in many of the bigger applications to better the search engines. For example Google.
Virtual reality: The next factor worth mentioning while taking about the future techniques or technology is Virtual Reality (VR). This advancing trend has even started swiping the gaming industry. The most popular companies like Mozilla, Google are already working on their APIs to support the VR technique in the transition period in the web. We can expect more use of VR technology as it advanced for being more convenient for use.
Yarn package manager: Package managers are unbelievably favorite tools, specifically for the users who use frontend JavaScript. These effective tools make convenient for the developers to manage all the application like installing updates, configure along with uninstalling code modules with the applications. This is done by communicating to the registry of code modules and decide the other depending code modules they are there generally.
The professional web development companies are all aware of the advanced trends and offer you the best design and development for gaining more popularity.