Social Media Optimization: 8 Tips to Steal from SEOs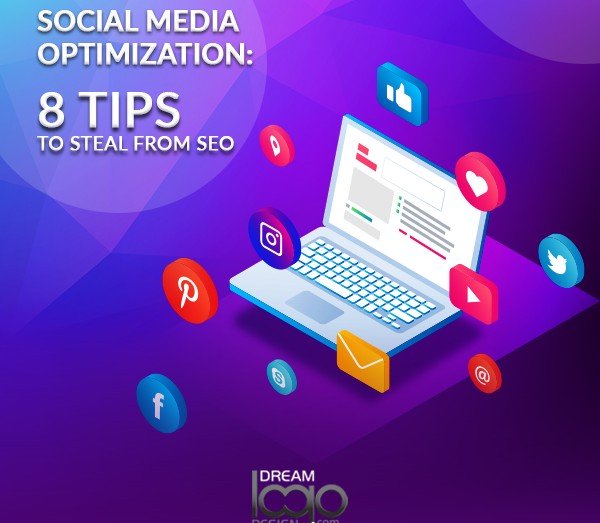 Leveraging the power of socials should be done on a priority basis. Traditional search engine optimization typically takes months for the results to be visible. However, if you put SMO to the mix, and work at it, the results are visible faster. Not only that, search engines would typically display your social media presence along with your website. That said, social media optimization also requires dedicated effort. Here are eight tips rounded up from top SEO services to boost your social media optimization.
Choose your social crowd. Do you want to be more active on Facebook than on Twitter? Or, is it the opposite for you? Each social site has its unique personality.
Facebook allows a cool blending of personal and professional space, but the posts there have to be informal.
If it's too formal and professional, perhaps Linkedin will be your favorite field to perform.
Instagram is similar to FB.
Twitter is a microblogging site and posts there have to be witty and quirky to do well.
Youtube deserves a special mention. It is a search engine, and social media platform rolled into one. In fact, it is the second largest search engine right after Google. When you search anything on Google, the search engine displays video results whenever they are available on Youtube. Although creating video content takes more time and effort, but the results are well worth the effort.
Of course, there is no rule that says that you have to limit yourself to any one social site. It's up to you to leverage the maximum power of social media. You can have a fantastic Facebook page and a sharp Twitter account. You can make your presence visible on both Linkedin and Pinterest. The only thing you have to remember here is to remain active in whichever avenue you choose. You can also use social media management apps that make it easy to handle multiple accounts.
This goes without saying, but it is still an often overlooked aspect of social networking. In your zeal to make attractive social media posts, you may forget that your bio is the most important introduction. Make it good.
Include as much information about yourself as you can, and write it down in an interesting tone. It should elicit engagement with the audience right from the first.
The bio should be able to generate value on your behalf, be free of grammatical errors, and work as your voice.
Your bio presents a great opportunity for branding. Use it well. You can also use the text section of the bio to include a call-to-action. It always works.
Along with a bio, you will need a good profile pic, and in some cases, a cover photo. The usual practice is to use your brand logo as the profile photo. However, do not restrict your creativity when you are picking up social media logos. You can try something innovative, such as using a quote for your cover image. In the profile photo, if you are using the actual image of someone, make sure that it's a good one.
Post regularly. You need to maintain a happening page. Remember that sites like FB have their own algorithm of displaying pages and posts in the timeline.
As a general rule of thumb, the more active you are, the better are your chances to get featured on your viewer's feed.
The same rule of audience engagement applies on social media sites such as Twitter, Instagram, and +
Maintain a healthy frequency of engaging posts, but avoid spamming.
Three posts on a weekly basis should be good on Facebook. As for Twitter and Instagram, a little higher frequency is still acceptable. Just ensure that the posts add value to the feed of the viewer.
Many companies also use user-generated posts as a part of their social media campaign. It's a good idea, but it can backfire if the posts are not up to the mark. Don't select a random post, and always make sure that it's a good one.
Occasional contests and giveaways can generate a lot of interest in your social media optimization strategy. Make it interesting. People like to feel appreciated and rewarded. Use this sentiment of winning to your benefit. Contests can convert viewers to paying customers, generate interest in your brand, and create an active social presence. It is also a great chance to engage social media influencers. Here are the steps you should follow to run a successful contest campaign.
Be specific about your goals
Set your budget
Select exciting prizes
Decide on contest structure
Decide the duration of the contest
Be particular about the rules
Be fair in selecting winners
Analyze the results
Using visual imagery typically results in more engagement. People are naturally more attracted to images compared to plain text.
Being social is much more than making regular posts. Your social media footprint should include your audience all the time.
Besides replying to comments on your posts, you should also comment on posts of others.
Be generous with 'liking' posts made by your viewers.
Share the posts whenever it is feasible.
Follow people and retweet their posts on Twitter.
Use the friend suggestions feature on Facebook to expand your customer base.
Tag other people in your
Use the messaging features whenever applicable. Build a close-knit community and keep your folks close.
Don't forget to use hashtags with your posts. However, you should maintain discretion regarding the number of hashtags.
As a general rule of thumb, one to two hashtags are enough for FB and Twitter.
You can be a little more liberal with IG, but try to keep it under ten.
Hashtags are vital search engine optimization parameters. Use them wisely.
You can find a ton of tools delivering social media metrics. These tools provide vital insights for the SEO of a company. Not only do they provide a clear idea of what works on your socials, but they can also help with on page SEO. Social media metrics that are available for analysis include the following.
User metrics
When to make posts
Performance of different posts
Competitor analysis
A competent SEO agency can handle your social media involvement easily. Choosing a good agency can make all the difference when you click that social media icon. While you decide on the right service, make sure to discuss your goals clearly. See how your preferred service can provide you with the visibility you need on search engines. It is a highly competitive arena, but the proper execution of SMO strategies mentioned here are sure to show results.