Social Media Promotion for better Web Visibility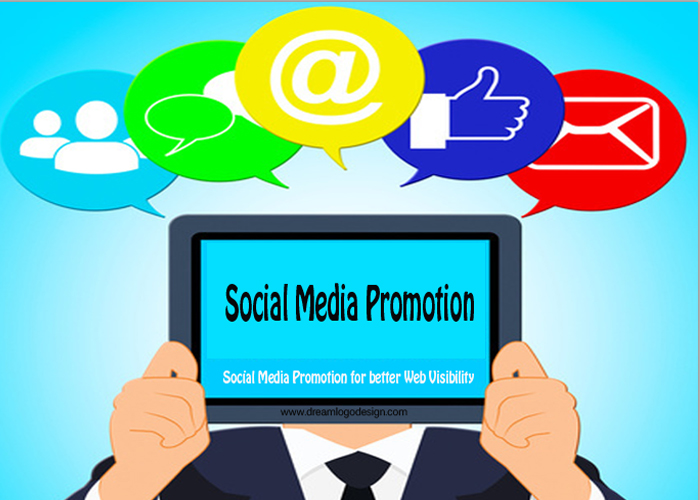 Since long social media platforms have become on of the strong tool to promote your brand, it is accepted by many entrepreneurs. Social media marketing can be very beneficial to acquire a whole lot of web traffic and make your brand a visible to most of the population globally. To some of the business owners, it is still complicated tool unaware of the practical benefits.
Though a survey conducted by Hubspot states 90% of the marketers opine that social media promotion has resulted very advantageously for the business with 75% of them have noticed significant increase in the web traffic on their websites. And as per social media survey, 87% of the business owners are inputting their strategies in SMO considering it the efficient tool for web promotion.
The elaborate explanation can give you a clear picture of the advantages of the social media marketing and promotion.
Improved Brand Visibility and Recognition: Every chance you get to syndicate the content and maximizing the visibility is very impactful. And social media are the platforms are the ways of conveying your brand message to the audience</strong> through content. This is effective because it at a time makes it convenient and more accessible for the potential customers and makes your brand known to make it more visible to the already existing customers. For instance, a person with the Twitter account can see about your brand in the news feed. In case of an apathetic customer can become more acquainted with your company after he finds the presence of your brand on the various social networks.
Increase in Conversion rates:
Promotion on social media platform can result in increased conversion rates in some well-defined ways. Moreover, the most important aspect of it is humanizing element, the brand names become more familiar and trust-able by the interaction that can be done on social media platforms. Social media channels are the place where a business can act like a person, this is more beneficial as people like to deal with other people than other businesses.
In addition to that various studies have claimed that these channels have 100% more close to higher lead generation and the number of followers results in improved trust in the brand giving a social proof. So, this can help in building your audience and as a result, this will improve the conversion rates.
Improved Search Engine Results:
SEO is the significant way to fetch relevant traffic through search in the search engines but to keep it maintained the requirements changes. It is no more adequate to only to update the blog section on the regular basis whereas tweaks with title and meta description for proper optimization is also necessary. Google, Yahoo and other search engines give heed to the social media presence because various reputed brands always have a strong social presence. Having an active presence on social media helps to create a "brand signal" that helps the search engine to gauge its trust-ability. That is if you intend to have a better search engine ranking with specific keywords, having the powerful social presence is unavoidable.