10 Social Media FAQs You must Know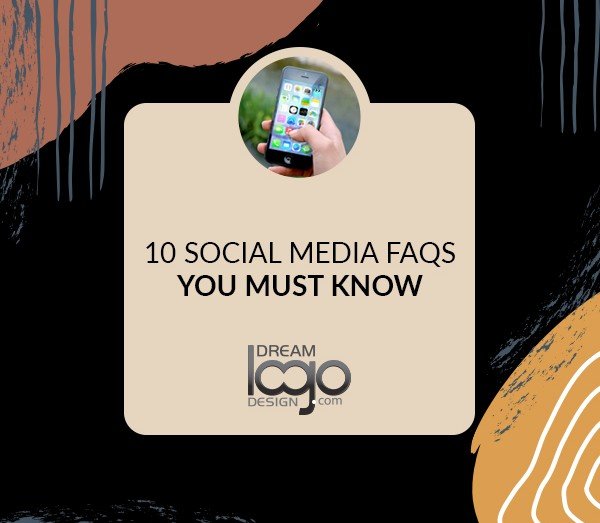 If you have just started to promote your brands on the social media platform, you probably have lots of questions in your mind. Social media marketing is more than just creating a social account and posting updates once in a while. It is actually a digital tool to broadcast your company updates.
You should take a strategic approach to make social media marketing successful. In this guide, we will cover the 10 social media Frequently Asked Questions (FAQ) that you should ask yourself before driving into social media. Whether you are a beginner to social media or you have been using it for a while, answer these key questions, and it will help to guide your social media efforts towards success.
Who is my audience?
Before starting your social media efforts, it is important to take time to understand your audience. All successful businesses are based upon their ability to meet the needs of their audience, and social media marketing is no different. It is very crucial to understand the people you are interacting with, from their psychological behavior to their demographics that will help to relate with them directly. You should develop a strong customer relationship that will help to clarify all the demographic questions about your audience, like their age, location, challenges, dreams, hobbies, and many more.
Which social media platforms do my audience use?
After identifying your audience, the next step is to determine which social media platforms they use and direct your efforts accordingly. You should map all the information to social media platforms. Most social media marketing efforts are focused on the trifecta of Facebook ads, Twitter ads, LinkedIn ads, Instagram ads. You should do your research properly to determine which platform is best to focus your social media efforts on to be successful.
What can I achieve from social media?
Your goals and objectives are the foundation of your strategy. It will guide every decision and tactic that comes next. Without having clear goals in your mind, you will not know how to measure your social media effectiveness. Creating goals helps to kick-start the process of collecting data, and tracking metrics, and it also ensures that your future content and marketing efforts are data-driven.
Identify the goals and objectives of social media
Goals are also important because they align your social media marketing strategy with your overreaching marketing objectives. Your social media marketing efforts should be an integral part of your overall digital marketing strategy. Your marketing goal should be as trackable and specific as possible. The more detailed your goal is, the easier it will be to achieve in a few months.
What is my social media budget?
In marketing, there are two resources: money to spend and man-hours to give. It is completely up to you how you want to allocate them.
Prepare the social media budget
There is a common misconception that social media is completely free. On the contrary, it is true that it is free to create an account on all the major platforms. But most offer premium services that may be worth considering. In addition, you might consider budgeting for some advertising campaign to extend the reach of your social media marketing.  It is a good idea to make a budget for social media ads if you want to make an impact on the social media platforms like Facebook, where organic growth has steadily inclined over the past few years.
How much time can I give on social media?
Time is another important factor in the social media equation. To achieve desired results and credibility, you have to be prepared to devote time regularly to create and promote content and engage with your audience.
Allotted time for social media
You should ask yourself how much of a time commitment can you afford for social media. Will you concentrate on just one social media platform or, do you really need some social media help? To create and maintain interest with your targeted audience, you need to post regularly to stay in front of your audience and keep growing.
What type of content should I create?
Your answer to the previous question surely influences the type of content you want to create for social media. You should ask yourself do you have time to write regularly for a blog. Would it be better to make a short video tutorial for YouTube or to communicate through a live stream broadcast? You also keep in mind the content that works based on your chosen platform.
Create appropriate type of content
Facebook, Instagram, and Pinterest require high-quality visuals to stand out, whereas LinkedIn is better suited to industry news and long-form thought pieces. Quality and consistency are two important factors of every type of content you intend to create. You should always think about what you want your audience to know and how they feel after seeing your content.
What are my competitors doing on social media?
It is very much important to observe what your competitors are doing on social media platforms. Which social media platforms do they use? What type of content do they share? How does their audience respond to them? What are they doing really well? What are not they currently doing that you could do well? These are basic questions that you should know to compare your competitors' social footprint and content against your own.
Who will be responsible for social media?
While developing your social media marketing strategy, it is important to clearly define roles and understand who will manage, monitor, and engage on each account. You may wish to take the full responsibility of handling and maintaining your social media account, but if you want to provide this task to someone, you should consider hiring a social media expert who will take all the responsibilities of a social media marketing job.
How will I monitor social media?
From a marketing perspective, social media monitoring will help you to determine the impact on your product, service, or brand, and if required, make adjustments according to your marketing or sales plan for like for like growth. There are many free and paid network monitoring tools available in the market to track the metrics relevant to your brand across the web.
How will I measure social media?
You should know how to achieve your social media goals. To determine how effective your social media marketing efforts are, you will need to measure your results. Understand and track the metrics that matter to the core of the business and bottom line. Social media metrics should be always tied to your overall business goals. You can use built-in tools to track and measure your progress.
Conclusion
Social media can be a powerful tool for any business organization. It can increase your visibility, establish two-way communication with customers, enhance customer relationships, provide a forum for feedback, and improve the awareness and reputation of your company. If you have clear knowledge about the above FAQs, you will be able to build a successful social marketing plan that can be considered as social media growth hacks for your business.