Print design is still an effective marketing tool for business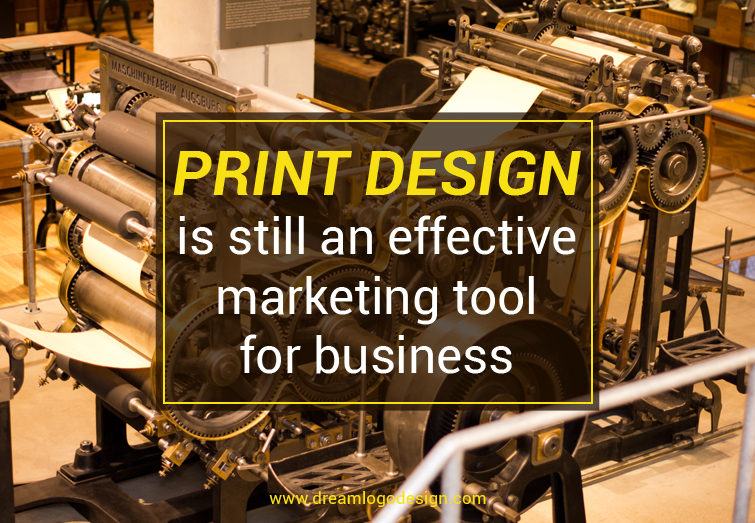 We live in a digital world now, as almost everything and anything we need is a click away. To be a known name in this competitive market you must have a uniqueness that can make your business distinguishable from the rest. Virtual medium is used more by the people instead of searching the shops physically as it's convenient. But we all don't have so much time for going to explore various options physically when it's available online. Still what is important is a major chunk of mass doesn't have access to the internet. No aspect should be left unoptimized to lead a successful business. What I am talking about is print design. It being such an important marketing tool we must utilize it to gain popularity.
Though it's a conventional tool is has a great impact on the audience and the clients too. Most of the companies ignore the effective of print design promotion. Here is an advantage you can gain over them. Creative office stationery can give your business an extra edge. Getting your brand logo imprinted on the business card, business folder, letterhead will claim more professionalism and provide distinctness for the clients. When business in a trade fair you hand over the client a customized business card it will give your brand more weight-age.
Moreover, an attractively designed banner with the business brand essence and logo design when is put on a billboard can get innumerable views from the all the people passing by. When you mail a promotional mail to the masses most of the time it goes unnoticed or is send to the spam section of the mailbox. Whereas, promoting an offer or contest through a banner in a populated area can get more attention of the target audience and make them interested in it.
Using fliers, brochures can enhance your marketing strategy and public awareness about your product and services. These small nothings are kept with the people for future consideration and can lead to sales. For instance, if a furniture shop has a great brochure one can keep it to purchase from there in near future the address being available in it. And the local availability increases the rate of sales.
Creating a unique concept for your print design materials requires lots of concentration as you have to make it impeccable. It must have the quality to entice the audience so only something innovative can intrigue the perceptive clients.
Although we live in digital times print design had still not lost it's effectiveness being a significant marketing tool and has a crucial role to play in brand campaigning strategies. Brochures, business card, banners can substantially help in making your business brand popular.