How to Choose the Perfect Mascot for your Business?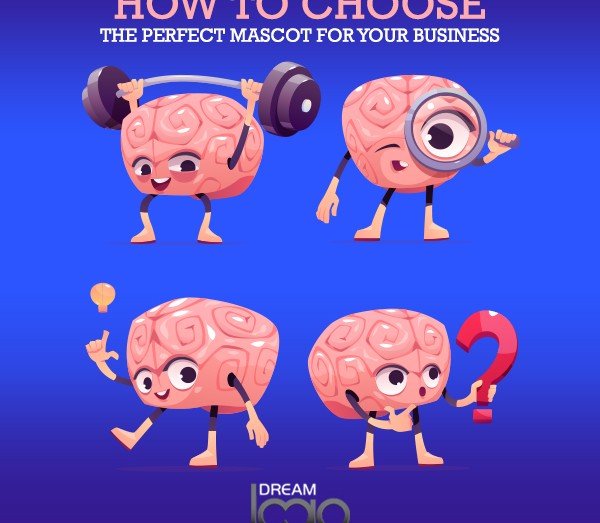 A Character mascot is the brand ambassador of your company. They may be fictional, but they are more influential than real-life celebrities.
From bouncing lamps to talking reptiles, mascots have been used for years now. They are the face of your brand, company, or team.
Thanks to social media and the internet, mascots have become synonymous with brand identity. They can make your brand and content more engaging.
In other words, the right character mascot can spread the word about your business.
Then, how do you pick a mascot for your company?
But before we do that,
Let's look at some of the successful mascots.
Geico
You may have heard this name, right? Remember the insurance company with the funny commercials? The chances are you are thinking of Geico.
That's right! He is the overly cautious green lizard. He also goes by Geico gecko. Geico uses him in their business model to connect with the audience.
If you do not know, the gecko was voted as America's favorite advertising icon of 2005.
MailChimp
If you are in marketing, or not just a person with an alert mind, you will know this mascot. The MailChimp monkey Freddy! Freddy makes the customer realise that MailChimp is a fun brand.
Moreover, Freedy makes "MailChimp" easy to remember. That is because it is the virtual representation of the name "Chimp'. Also, Freddy has a mailman's hat on.
Therefore, as you see, by using a mascot to create products, they have converted loyal customers into brand ambassadors.
That pretty awesome, isn't it?
There are several reasons to create the right mascot. Having said that, let's explore what we initially stated:
How to choose the right mascot for your business?
Step 1: Choosing the right character
There are three types of illustrated mascot: human, animal and object.
a) Human characters: Human characters are the most widely used mascots. Over 21 percent of all mascots are human characters. They can be real as well as fictional.
A real person mascot is a good choice if your goal is to promote yourself. Remember KFC or Colonel Sanders? Their mascot is based on real persons such as Sir Henry Morgan, a 17th century pirate of the Caribbean.
A superhero mascot is another good choice. However, it is only a good fit if your brand value represents powerful features. But, be careful. People are sensitive to superheroes. The superpower of your mascot should be easy and clear.
Take Mr Clean for instance. He has the power to clean the floor fast and effectively. Similarly, there is Aquafresh that fights cavities.
b) Object characters: Character mascot made of objects is eye-catchy. It is a good choice for product branding that comes in distinct shapes.
Take M&M's spokecandies. They can speak, watch movies and act every bit like humans. However, they still preserve their object trait – they are candies!
Remember M&M's commercial about eating in bed?
c) Animal characters: It is the second-largest category of mascots. There is a reason for that. People tend to attribute human traits to animals, plants and even non-living objects.
Moreover, people like enjoying watching animals that look and behave like us. This makes us feel closer to them. Thus making animal mascots so effective.
Remember Tony the tiger? He is the mascot of breakfast cereal Kellogg's Frosted flakes. Tony exposes brand identity to an exponential degree.
You might be wondering how a mascot can do that? It's easy.
Tigers are energetic, vital and strong, something that you will feel after finishing the cereal.
Similarly, there is also Duracell's pink rabbit. Rabbits run fast and remain synonymous with the performance of the battery.
Step 2: Choosing the right personality
Mascots are more than a speechless illustration. In the digital world, the mascot speaks directly with your audience. They become the brand ambassadors.
Therefore, it is important to spend time creating the personality of your mascot. Even if it means spending endless hours with Adobe Illustrator. The process is time-consuming but worth the effort.
However, if you have the right questions, it isn't a trivial task. Let's try to simplify it. Most of the work is based on choosing a personality.
Therefore, before you head down working on your illustration, ask yourself the following questions,
What is the role you are giving to the mascot?
In what position will the character mascot communicate with the audience?
Will it be an animal, human or an object character?
Will the mascot have a link to the business model or not?
There are thousands of other factors to take into account. But that will not come organically. It is only during the process you will unearth different traits for your mascot.
Be patient! After this, everything else is smooth sailing.
Step 3: Planning the visual and content marketing strategy
You do not have to plan the entire strategy before making your character. However, it would be great if you create a rough visual in advance. It will help you make a better plan and clarify things that you want.
a) Character story: It may look like an unnecessary step, but it will help you. The content plan will give you creative ideas. Start pinpointing a few steps in building your character.
Think about the story of Maurtis the Martian!
b) Content marketing strategy: In content marketing strategy, try using your character in the theme images on your website. However, do not try selling it as people hate that.
One of the best places to introduce your character is your blog. Your audience will get all the information they need from this place.
Moreover, You can use custom illustration on your character(s) to make the post more exciting. Since custom illustration may get expensive, it is better to recycle some of the old ones.
Additionally, based on the categories and content, try planning several poses and actions for your mascot.
In social media, make sure to use your mascot in,
Profile picture
Cover image
Video thumbnails
Video intro
at the bottom right corner (as a logo).
However, it is important to point out that there is a difference between a mascot and a logo. Even if it's subtle, the impact is huge. A mascot expands the feel and experience of brand identity, while a logo represents the business to a greater extent.
Moreover, mascots represent the value, culture, people and business model to a greater extent.
Step 4: Other factors
One of the important factors is Geolocation when it comes to choosing mascots. For instance, if your business is located in Australia, consider using a kangaroo mascot. It will make your business more relatable to the audience.
If your mascot is influenced by movies, chances are it will work wonders. People can easily relate to popular movies and get drawn in. For instance, constructing a mascot after Star Wars will get you a lot of attention!
Using technology, robots and aliens are a good choice for mascots. People are so involved with technology, it is hard to miss. These characters are widely known and will get you some serious attention.
Conclusion
Character mascot will make your brand value engaging and memorable. It will also boost your content marketing strategy to a whole new level. I hope, after reading this blog, you have a better understanding of the type of mascot you need.