Logo Designing aesthetics to ensure Best Branding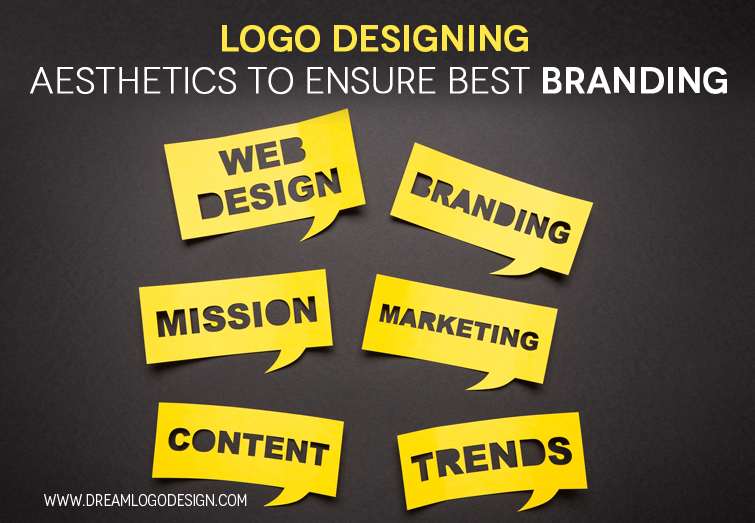 While creating a business brand, face or visual representation is of great significance. Visual is not only the aspect, but is of the utmost importance for branding campaign for creating an identity in the mind of people to associate with it. Aesthetics of a logo incorporates technical knowledge of color scheme, image, typography and many other factors are involved in a creating a remarkable identity for your business. When customers start relating to your product or services it can be said as the initial success of a logo design.
For instance, if the designer is asked to create a logo design for a fashion brand to ensure a strong presence online. Primarily the expert will understand your brand essence and the message you want to convey to the audience. Addressing the requirements of the target audience and creating something that appeals them visually is essential to turn them to perspective customers. The trends prevailing in the fashion industries must be researched hard to understand what people prefer to see more. It can be wise to check the brilliant famous brand designs like, D&G, Versace, Gucci, Calvin Klein. Some people will always stick with the product they usually buy, but certain percentage will of course turn towards your brand with a visually effective and unique logo designing. Selecting a vibrant color for the fashionable cloths brand can be imapctful but overdoing it can make it look inelegant, so it has to be left to expert designers as they are deft at understanding color quotient that can bring out your brand essence in the best possible way.
Major problem faced by some websites is that they go for pre fabbed logos. These designs does not create any interest from the user point of view and even you cannot include your ideas in it and they are using simply on the basis of looks. You cannot incorporate any change. In the long run it seems to lose its functionality as the design trends keep on changing and the logo is the prime factor that viewers associate to identify a brand.
If we talk about an image generally it depicts thousand words and that is even enhanced more by the visual oriented turning society. You will be surprised to know that there are certain cardinal principles due to which the mind of an individual create associations. It is quite natural that knowingly or unknowingly we connect through our memories, emotions and imagery.
Brand image should always represent the brand philosophy and mission
Like we know beauty lies in the inner-self can just reflect from inside out. Likewise an image to be eye-catching be intricately created to be explanatory from the base. A logo cannot only be anesthetic has to be very well connected to the philosophy of the brand and should be explicitly related to the brand essence.
Professional logo designing
is so done that it can cope with the time change yet will be most suitable for your product and services. It is the defined visual representation of your product or services following the trends and communicating the brand message.
Most simply a logo design services should define your business in the best way. Even you can incorporate your ideas with the professional logo designer and get the desired face of your business that can bear and evolve up like with the uniqueness and innovation. The image must speak for it depicting the passion you have for the particular industry and yield better benefits in the long run too.