LinkedIn vs Facebook: Which is Best for Business?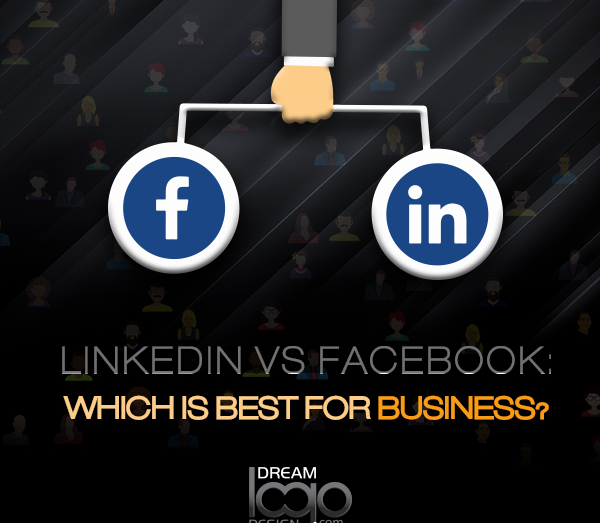 "Social Media creates kinship between companies and customers, and kinship equals purchase intent"
It's been nearly two decades since LinkedIn and Facebook made their respective debuts on the global network. While Facebook commonly appears to be a platform where you share moments from your daily life, a few viral videos and stay connected with your old friends from school, LinkedIn meanwhile is often seen as a 'professional' network created for furthering your career.
However both these social networking sites are people-based giving you plenty of opportunities to connect and interact with your target audience. Which one would you choose for your brand?
Well the struggle is real.
Fortunately, we decided to focus on both platforms to unearth what works better for your brand. Keep reading to find out!
The Power Of LinkedIn : Advantages
"Successful social media marketing is not built on impressions. It is built on relationships."
Discovered in 2002, LinkedIn has grown exponentially in the past eighteen years becoming the largest professional networking platform in the world. An effective platform for B2B networking, LinkedIn has a number of advantages that a brand must incorporate in their business development strategy.
To make matters simple, we decided to list the unique benefits of LinkedIn below,
The King Of Networking:
The best part about using LinkedIn is the sheer amount of networking opportunities available for its users. Brands especially the ones working in the service sector can conveniently research potential clients with a great filter system and plenty of tools to narrow down options. Business owners can also do proper research on any candidate they might be interested to employ.
Boost Your Content With Daily Updates:
This is a great feature that LinkedIn provides to its users. This social media platform organizes content from across the site and categorizes it according to relevant industries, keeping all the users updated on what's trending and what's not. Any brand could benefit from this because it helps you be a part of what is trending globally, helping you increase your professional goals.
The Rise Of 'LinkedIn For Business':
According to LinkedIn itself, 4 out of every 5 LinkedIn members drive business decisions, making this platform number one for B2B lead generation, as rated by marketeers. LinkedIn for Business allows you to market your brand to influencers, executives and decision makers who act on new opportunities, and helps you to not only build brand awareness and generate leads but also drive website traffic.
Grow Your Skills With LinkedIn Learning:
The official site of LinkedIn claims that LinkedIn learning helps you access at least 16000 courses led by experts. The best part about this great feature is not only LinkedIn gives you regular updates on courses curated for you but also lets you earn a certificate once you complete a course. Moreover, LinkedIn learning gives you access to courses that helps your team to grow new skills.
"Social Media is about sociology and psychology more than technology."
The Power Of Facebook : Advantages
Founded in 2004, Facebook has grown tremendously in the last sixteen years to become the largest
social network in the world with more than one billion users as of 2012. This excellent peer-to-peer connectivity among the users makes it convenient for brands to make their products and services available to consumers increasing professional targeting of the brand.
Here's a list of unique benefits of using Facebook for business development,
Cost-effective Marketing Tool
This one is one of the primary benefits of marketing through Facebook. Marketing tools and strategies that would cost you hundreds of dollars on other platforms can be achieved on Facebook for a fraction of that cost.  So if you are a startup trying to break even then Facebook is your place to be.
The Availability Of Deals Through Facebook Places
Facebook allows users to check in at a particular place for people to see their location on the platform. Brands can take advantage of this feature because when an user checks into a particular location, they receive a list of nearby businesses offering great deals, discounts or rewards.
The Magic Of Positive Word-of-mouth Strategy
As a brand, Facebook lets you increase your reach by allowing brands to invite potential clients to like their official page. The best thing about this simple step is not only these potential clients but also their Facebook friends can now see your brand's updates online, giving Facebook an edge when it comes to the conventional word-of-mouth strategy.
Numbers Can Always Talk
With a staggering 2.38 billion active users across the world, Facebook users spends around 35 minutes every day scrolling through their feeds, liking and commenting and increasing their engagement in the process. LinkedIn's base of 630 millions with every user dedicating 17 minutes on an average to the site seems small in comparison.
"The power of social media is that it forces necessary changes"
A Final Piece Of Advice:
Both Facebook and LinkedIn is created keeping user input in the center and provides the opportunity to create ads and content relevant to the information given by their users. Also, both platforms allows use to create and join groups as well as communities in your target industries where you can engage with potential clients, freelancers, employers, decision-makers – so think about which sector you want to target before joining groups on any platform.
While Facebook gives your brand access to a huge number of prospective clients and provides the perfect space for enhancing brand awareness, LinkedIn simply beats Facebook when it comes to generating leads that are tangible.