8 LinkedIn Growth Hacks For Business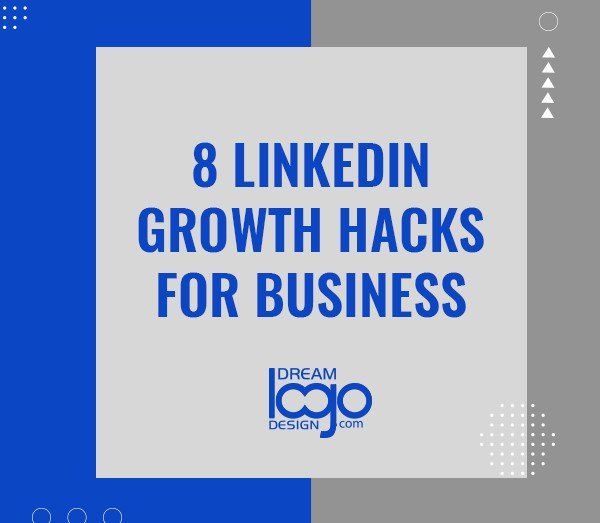 Viral posts are an integral part of your growth hacking strategy. If you want people to notice you, then you have to be seen. What if I told you that your virality on the social media platform can be measured and that knowing LinkedIn growth hacking is quite essential? LinkedIn is a great place to attract business entrepreneurs who are serious about their business. Nearly every professional on this planet has a LinkedIn profile. LinkedIn actually offers an ideal platform for marketing B2B products and services because of its large user base.
In this guide, we will define how to optimize your post for maximum exposure. We will also provide you with relevant knowledge on streamlining it with your lead generation efforts. You should start measuring what you do to find out if it works. Marketing strategy and LinkedIn user growth hacking strategy both are data-dependent. You can't do anything to separate them, so that it's time to look at the data that we have. LinkedIn growth hack can triple the size of your network, which will result in more engagement, conversions, and, most importantly, revenue.
Secret behind the LinkedIn Growth Hacks
Have you ever thought about what the secret behind LinkedIn growth is? I am sure most of you want to increase your network in LinkedIn but have not cracked the code yet.  We follow social media experts who are active on LinkedIn, but we don't try to extract the secret behind their success. Well, I'll share some growth hacks for LinkedIn so that you can crack the code.
This might sound like a simple thing, but it is really important on LinkedIn specifically. It is proven that images increase engagement on social media platforms. On LinkedIn, research shows that including a photo in your profile increases views 11 times than the normal profile. Therefore, you should upload a header picture, profile picture, and add relevant images in your posts to maximize your profile's viewability. However, only image posting is not enough and you have to identify who your audience is. Let's deal with this point.
Do you know what your LinkedIn followers want, like, need, and will benefit from? Everyone's network is different, but you can make some assumptions based on the data. You can easily generate quality leads by posting unique content that encourages clicks and helps your LinkedIn career growth. A premium or paid membership provides you a robust set of data on who is viewing your profile, reading your LinkedIn posts, and expressing interest in you.
One of the right steps to expand your LinkedIn network is to create a LinkedIn group. This will help to attract professionals who are interested in specific topics and provide you a platform for your posts. Another advantage of the LinkedIn group is the ability to share relevant information with people without needing them as connections to improve LinkedIn growth service. Creating a group is an amazing idea to blowing up your network in a quick and efficient manner.
Engaging your employees on the LinkedIn platform will help you to show off your company's culture and grow your network. Engaged employees also contribute to increasing your company's revenue as well. When your employees are engaged in the LinkedIn platform, you greatly increase the reach of your LinkedIn posts. They will just add your business page as their current employer, and they'll automatically start to follow your business page.
Satisfied customers are the assets of a company. LinkedIn developer tools provide you the opportunity to add a "Follow" button to your website. By clicking on this follow button, anybody can follow your LinkedIn business page. These customer connections are very likely to endorse you for your skill and share your posts with their circle. Adding the LinkedIn follow button to your business website will help you to cast a wider net to expand your network beyond just LinkedIn.
Sharing video content will help to increase online engagement, especially when used for marketing purposes. On LinkedIn, research shows sharing video content increase the conversion rate by 80 percent. Adding videos to your LinkedIn posts makes your profile more attractive for visitors and collects more views.
Track Your LinkedIn Analytics
How to know what any online campaign is doing? Data analytics are the only way to truly know what any online campaign is doing, and LinkedIn is no different. Though you cannot track your LinkedIn view through Google Analytics or Semrush, you can only track them through the site's internal analytics. It is a great idea to export these metrics into your own spreadsheet or database and track them offline in conjunction with other social networking platforms and web traffic.
Start Conversation with Current Connections
There is no importance in building your network until you engage with your current connections. Engaging with your current network will help to allow you to view who is active and who may be fake. Fake social media followers can impact your brand's image negatively. Actually, you are wasting your valuable marketing money for lower returns while engaging with click farms and other fake LinkedIn profiles. According to the Wall Street Journal, approximately 36% of internet users are completely fraudulent. Ad network traffic on sites is struggling with fraud click.
Some Other LinkedIn Growth Hack Techniques
Further, there are some other LinkedIn growth hack techniques. Let's explore!
Connect LinkedIn to Your Blog
In WordPress, you can easily connect your account to LinkedIn in order to automatically share your posts with the help of the Jetpack plug-in. This is one of the key components of your online conversion rate optimization efforts to help lead potential customers deeper into your sales funnel. Lead generation is a vital aspect of LinkedIn, in case you are not paying attention. I will suggest you use the Jetpack plug-in to connect LinkedIn to your blog.
Create LinkedIn Showcase Pages
When your profile and company page is a resume, your showcase page is a LinkedIn portfolio. These pages will allow you to be creative and deeply focused on SEO-optimized topics. You should fill your showcase pages with valuable and relevant content that will draw interest from people searching through LinkedIn or other platforms they are connected to.  Always remember that LinkedIn is a predominantly desktop accessed website, therefore do not go for barebones; opt for media-rich visual and clickable content.
Conclusion
 LinkedIn is a great place to create your network with other professionals who could become your valuable business partners, clients, or even employees. Growing your network in LinkedIn will help to increase the LinkedIn follower growth and drive larger revenue for your company as it is a great platform for disseminating professional information to a B2B audience.