Is Investing in Logo Design Worth It? Here Are 8 Reasons Why It Is.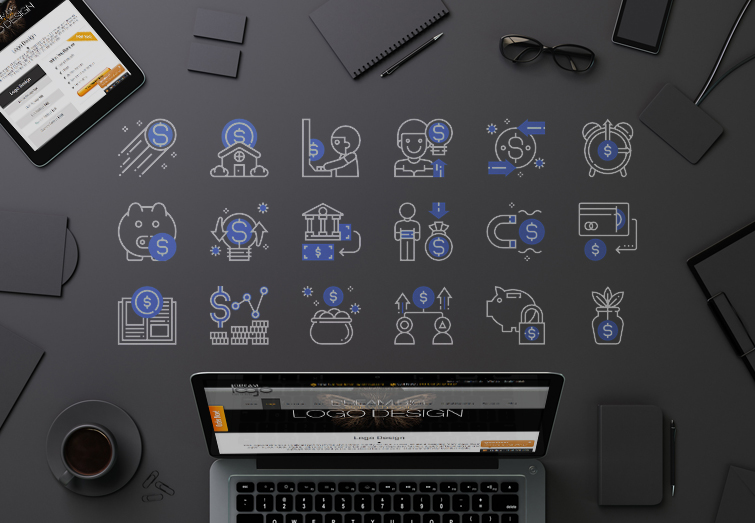 As a design agency, we often get asked about logo design and whether it's worth paying more for it... and the short and simple answer is yes.We know that you're thinking, of course, we're going to say that - but if you heed our words when we say: Some things in life are worth the expense.
Here are eight convincing reasons why good logo design is worth the investment for your business:
1. The logo is your first impression: Your logo design is essentially the visual component of your brand's identity. When done well, a prospective customer should be able to recall your business simply by looking at your logo design.
2. It gains trust: Your brand plays a large part in appealing to your specific customer demographic. You want your logo to look professional.People determine whether to trust you is through your logo, and then once they are impressed, they continue reading your offer, which is why that tiny icon we call logo is so essential.
3. Demonstrates Professionalism: If you opt for cheap graphic design, this will be immediately apparent to your customers and will look unfavorable on your business. Even if you use cheap graphic design when starting with the intention of investing more in design as your budget grows, it will be extremely difficult to overcome the initial impression that your company can't afford quality graphic design.
4. It stays with you for a long time: Brand once, brand strong. It might cost you a little more upfront to iron out all the details and have the work done by professionals but it is easier on your company, your customer, and your checkbook, than re-branding every year or two. Changing identity means you have to waste effort to re-educate your customers and your target audience. It's hitting the reset button for all your company's awareness, so why not just invest in a logo that's going to stick around?
5. Improves Communication: Our investment in graphic design should extend beyond your logo. The use of visuals can help to increase your audience's comprehension of your message greatly. It should be noted that in a world where the attention span of the consumer is increasingly becoming shorter, the use of good graphic design can help to captivate and hold your audience's attention, therefore helping to get your message across.
6. Results based on Research: You might already have great ideas for your branding, but investing in a professional logo design will get your results based on research. A logo is more than just a graphics; it has to be designed with several elements in mind: mission, values, target market and competition, to mention a few. A professional designer will conduct the necessary research and steps while working close to you to get to the best logo design. Plus, it is always a good idea to brainstorm together.
7. Building the Loyalty: Every industry is a 24x7 war zone. The main way to defend your clientele is customer service.However, it's expensive to care for all your customers all the time; you will want them to convince themselves to stick around. That's loyalty.It's difficult to maintain it if your competitors are always cooler than you. Remember, your logo goes on all marketing materials. If you put wrap a Lamborghini with some lame stickers, you ruin the car. It doesn't help to make your stickers look cooler.
8. You are running a business, not a hobby: If you are not selling yourself as a brand, you should always consider the market.The logo ensures easy acceptance and prompt sales of the new items.Pay attention to the details and keep your dream alive by having an aesthetic that is clean and says "We have our act together. We are offering something that you can count on being awesome!"
A word to the wise- never buy cheap make-up, or pinch pennies on your logo. Your business is your passion, your brainchild! When it comes to building a brand for your business, Logo design needs to be a part of the discussion.