Infographics creating hacks to enhance the presentation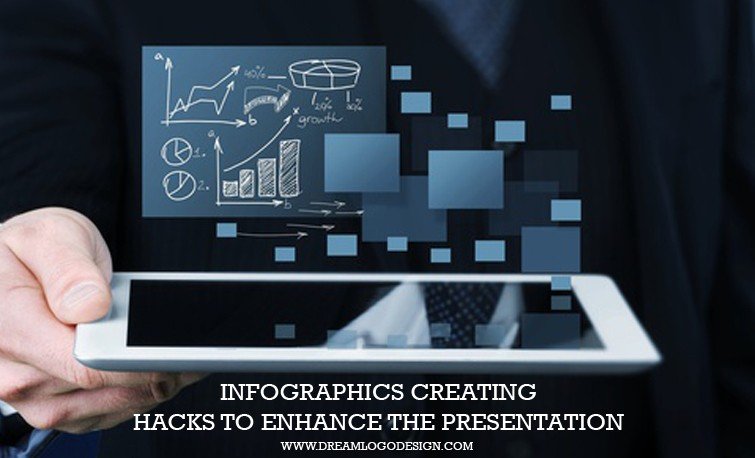 The popularity of the Infographics can be improved with more detailing and little tweaking. Of long you must thinking what more can be done to make the then more gripping for the people. Lemme try to mention some of the hacks that may help you out get the better desired result.
Hack 1. Play with Frame of Image try re-framing the image by zooming it or planning to give it different shape to it. This also used the process used by photographers and done with professional photographic skills.
Hack 2. With the help of infographics create impressive reports The simple way is really boring and to make the report interesting that is professional too for work. Get the facts and figures changed in charts and other diagrammatic charts that will make it intriguing and easily comprehensible. The areas where you can use these types of infographics are : in business reports and research projects with lots of facts and figure making it meaningful.
Hack 3. Make it shareable on the social media Try to create micro infographics as its precise and be created for narrower topics and are small but can serve the purpose better. Moreover, this format is more popular on social media platforms like FB, Twitter, Pinterest, Instagram. It more liked on these channels as they look similarly interesting as the walls of the text. It can be employed as a great marketing tool in the campaigns that will attract the target audience. Also can be used as the Face Book cover picture on the business page.
Hack 4. Use infographics as teasers The teaser are like the gist or summary of a article or blog they will give the audience the over view about the content. When you create the infographics as a marketing tool must be accompanied with a call to action button. Can be effectively used is blogs, websites and social media channels.
Hack 5. Engaging creation The content in the inforgraphics must be interactive that calls for more audience engagement. Information on any topic is liked by the audience when backed by the stats and authentic sources. To make it interactive the text should be simple and use relevant image for every function or topic discussed to make the concept clear in the infographics.
Hack 6. Bring it in printing Its not always necessary but you can always consider it as a option to make the presentation more popular. Making flyers or poster may be cost incurring but claims much recognition offline.