Importance of Designing a website for your Music brand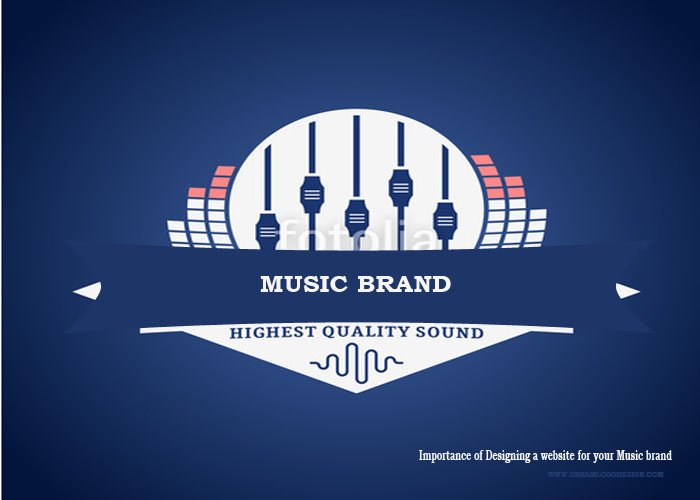 Website has become an integral part of business promotion for all industry so music industry is not the exception. Not only website helps to give you a professional outlook at the same time it will provide you a platform to promote your music talent worldwide. You can put an attractive banner for song sale. Anytime you can choose any color which suits your brand. You can also perform multiple task to promote your music brand online.
So lets see what are the importance of a website design for your music brand.
1) Selling Your own product:-This is the most common things which musicians do to make money from their website selling the product which you personally make and provide. Any music you made is a product because always a tangible things can be a product is not that. Intangible things can also be a product.
Actually it depends on the nature of thing you are producing. Your fans can make a digital downloads of their songs, CD s you press up and Vinyl which you make for. Other products which you could offer is merchandise like t-shirts , posters, magnets which can endorse your brand in front of your target audience.
The more good value and quality products you offer to your client greater is the chances is there for increase sales. You can also place any coupon offer using your website to grab more customers for your singing event. You can sell your music equipment at a very high price using website polling approach to market your brand or any stage show which you want to promote. You have the freedom in your website to promote your own music album online to increase your awareness and can attach a form along with it to increase the chances of lead conversion.
2) Selling Affiliate product to fans:- One of the things which most of the musicians don't do is to monetize their audience using affiliate products.
An affiliate product is a product which actually belongs to some one else. Actually they make it , ship it and deal with any customer service issue attached with that sale. You just simply need to refer people into that product and when they buy it you receive a percentage of that sale.
Now the million dollar question is that why they will give you the share of their profit percentage of sale to you? The answer is that if you have huge fan base then due to your popularity they will enjoy a good margin of profit so if they can get business from you they will be ready to pay you for the same.
Fans of yours always search for their daily need products online here and there and if they see that your site is referring top a particular brand product then they will be interested to buy from their site and you will get the scope of earning more from your own fan base.
These are the reasons why website design is important for your brand