HOW TO WRITE A BETTER BIO FOR YOUR COMPANY- 6 TIPS TO SELL YOUR BRAND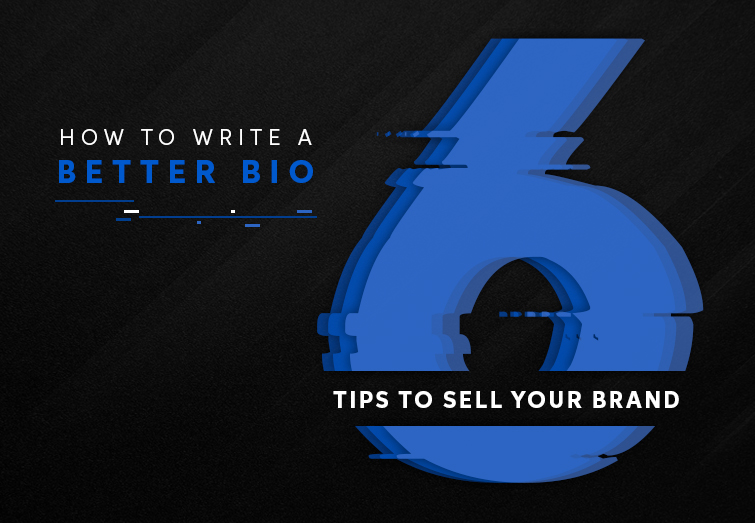 If you are still taking baby steps in establishing your brand in the market, there is nothing that can be more helpful than a good bio. Quality bios are essential for established businesses as well. Confused, are we? Let us first take a look at what a bio means.
What is a bio, and why is it so crucial for your company's success?
A bio merely is short for biography. When you go to a bookstore to buy a thriller, don't you often read the short previews at the back of the book to get an idea about the content of the book? A bio serves the same purpose. It tells potential customers briefly about your brand. A bio establishes a brand image in front of the readers by describing specific critical highlights of your organization.
So, what makes a good bio so indispensable for your company's success? Having an eye-catching bio with good substance can have the following benefits:
Establish an excellent first impression on prospective customers
Build an association with like-minded individuals and convert them into customers
Effectively communicate the company's mission, vision, and future goals
Generate more traffic for your online presence
If you are still grasping at how to script the perfect bio for your company, despair no more! Here are six invaluable tips for writing a bio that will take the world by storm.
Make sure that the content tone is conversational and not monotonous.
Nobody likes a bore. If you wish to form a good first impression on your customers, make sure your brand bio is snappy. Using unnecessary jargons, complicated language, and listing out achievements in a monotonous list can be incredibly dull for readers.
Try and maintain a warm, conversational tone throughout your content. Write your bio as if you were telling your brand's story to customers in a conversation. Do not be scared to use a balanced mix of colloquial and professional terms to connect better with users.
Do not blow your own trumpet, and humility is the key to winning hearts.
While it is necessary to list out the achievements your company has acquired over time, please do not go overboard with it. Unnecessary chest-thumping about your brand can project an image of arrogance and over-confidence to customers. This can be extremely off-putting and something you should avoid.
Try and even out your achievements by mentioning them at regularly-spaced intervals. Make sure to sound human as an enterprise. Including a few low points in your company's history that shaped your brand for the better can earn you brownie points.
Mention personal anecdotes to add a more human touch to your bio
Successful company bios always make readers feel like they are an approachable company. To achieve this, adopt a tone of candor or humor in your bio. Being up, close, and personal with the viewers can be more helpful than being mechanical about your online presence. Adding stories and anecdotes from the company's history is always a winner in such cases.
Try and communicate the past, present, and future of your company.
A good bio can only be constructed if you are honest with your readers. Your bio should offer customers a glimpse into your past, present as well as the future. This helps them gain better clarity regarding the brand and connect to your franchise.
Describe the history and journey of your brand briefly. Enumerate your current projects and a list of clients you are already serving. Last but not least, work on drafting the perfect set of missions and visions for your brand to paint a picture of the future.
Well-used pictures can be perfect storytellers for your organization
Just keeping your bio short and crisp might not be enough. Visual aids always help in lending aesthetic appeal to any content. Make sure that you use strategically placed and well-researched images in your bio. This keeps the reader visually engaged and catches their attention straight up.
Make sure to maintain consistency for your bio across all online platforms.
There are a lot of social media platforms where you can publish your company's bio. Each platform has different guidelines and presentation styles. In all this clamor, make sure that your bio content has consistency. Otherwise, it might confuse customers and put forward a bad brand image. Ideally, develop a blanket content for your company's bio and adapt it according to the platform it is published on.
Today's market is highly competitive. To stand out, you have to grab eyeballs from the word get-go. Developing the perfect bio for your company can help you establish a sharp brand image and go that extra mile in your journey!