How to Start a Tech Blog?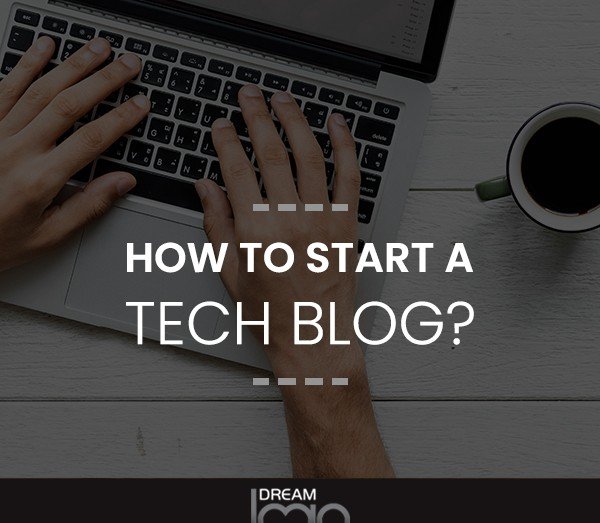 Technical Blog! Remember the last time you bought some technical stuff before reading a blog or combing expert reviews? The answer will surely be NO. If you are a pro in any applied field and you want to share the ideas with many, you can start a tech blog. The world of technology is dynamic. You can easily engage your readers by creating content on the latest trends and developments. Remember the words of Matt Mullenweg "Technology is best when it brings people together" and use your blog as a marketing tool to reach out to curious minds.
Is tech blog just a marketing tool for promotion?
The scope of tech blog is not limited to promoting a particular product. It has opened a new avenue for the persons who want to become a blogger and make money. If you have knowledge about technical matters and a penchant for penning down your ideas, you can write a technical blog to earn money online.
It's Business and It's Money
Before you kick start your tech blog writing, you need to know how it will be profitable for you. Trust me nothing is more satisfying than earning money doing what you love the most. Let us discuss the ways in which you can become a tech blogger and make money.
Get Paid by the Ad Networks: Many ad networks ropes in bloggers with a niche audience and place their advertisements skillfully. The campaigns generally appear in header, over images, personal notes, sticky footer or sidebar and in between two paragraphs. The bloggers receive payment either on pay per impression or on pay per click basis.
Paid per impression means that a blogger will be paid judging the number of times an advertisement is being seen. For pay per click, a blogger gets money everytime an ad gets clicked.
Marketing Collaboration: Often many bloggers collaborate with a particular brand. Each blogger gets a unique URL to the website of the brand. If any viewer clicks on the link and buys something, the blogger gets a commission.
Get Sponsored and Become an Influencer: You can join hands with any company to write a blog about their product or service and get paid. Here you will act like an influencer. You can use your write up, photographs, recorded or live videos to create an impactful blog.
Sell Your Merchandise and Earn Money: Print the image, logo or popular phrases of your blog on anything you want (T-Shirts, mugs, key chains, mouse pads and many more). Sell those through your blog site whenever you want to earn money. This also helps your brand to get distinguished.
Offer your Services: You can use your blog to promote any service you are offering. Offer your service or coaching to the niche readers and earn money.
Introduce Paid Membership or Subscription: If you have a dedicated group of readers, you can start subscription or paid membership for your blog.
Plan to Start Your Tech Blog:
Now, you are aware about various ways of channelizing your blogs for earning revenue. The next section will throw light on the process of starting a tech blog.
| | |
| --- | --- |
| Decide What You Want to Write: | ü  At first, you need to decide what you want to write. It will be easier for you to find dedicated readers if your blog has a focussed direction. ü  Once you are sure about the topic, you need to choose your niche which means the approach you are adopting and the group you are choosing as your prospect. |
| Choose Your Blog Platform Wisely | ü  There are host of free and paid blogging platforms available. However, one is advised to go for a paid one to lend your blog a professional approach. The limitations which may bother you while using a free platform are: ü  Theme Limitations ü  Not beneficial for SEO because of limited analytics and support ü  You cannot customize the domain name ü  Scope for growing your audience is less. A free platform does not allow you to integrate e-commerce tools, email captures and other marketing tools. ü   Stops you from selling your own ad ü  Host branding and ad cannot be avoided |
| Your Domain Name, Your Identity | ü  The domain name is the identity or name of your tech blog. You need to follow the steps mentioned below to create a perfect domain name. ü  There are plentiful domain names available in the internet. Choose a domain name which is easy for your readers to remember. ü  Choose a name which precisely defines your blog and keeps its scope for expansion open ü  Try to choose a short and simple name with alliteration ü  Take help of a name generator if you are not happy with your creative output |
| Pick a Reliable and Affordable Hosting | ü  Be careful about choosing a host which is reliable and exhibits your blog when anyone looks for it. |
| Give it a Personalized Touch | ü  Your blog needs to stand out so that you can convert it into revenue. You need a customized theme for your blog. ü  A tech blog should have clean, simple and responsive design. ü  You should be able to easily personalize it |
| Create Logo and Essential Pages | ü  You can be very creative while designing your blog but you must incorporate various essential pages such as privacy policy, about us and contact info pages. ü  The logo is an important part of your brand identity. Get a high resolution logo which represents your blog |
| Write and Promote Your Blog | ü  Now everything has been taken care of and you can start writing your blog. You don't need to follow a set pillar of content. But you can incorporate case studies in your content for better engagement. ü  Once your blog is live, you need to promote it using effective platforms such as: o   Tech Clubs on social media o   Message boards and tech forums o   Joining blogger community with blog posting |
Content is Still the King:
As discussed, there are lot of things to keep in mind when you want to introduce yourself as a tech blogger. But remember, it is the quality of your content which will help you to build a readership, reach out to more people with time and convert the traffic into revenue.