How to Market your Start-up?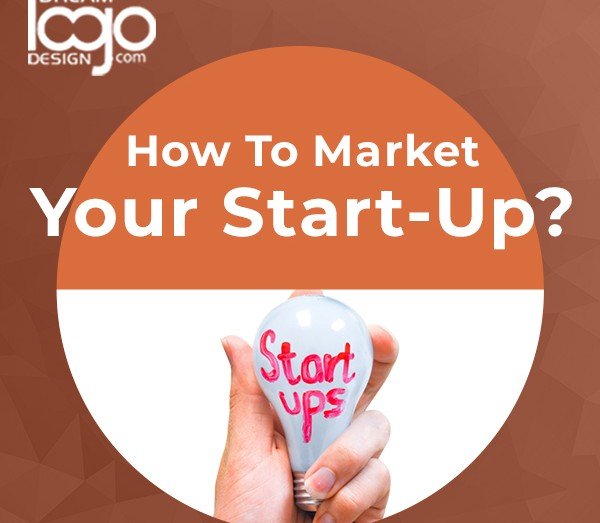 Starting a business is an exhilarating experience for business entrepreneurs. However, marketing your start-up business is a completely different science. The secret of start-up marketing totally depends on the properly combined right channel of content marketing and Public Relations (PR).
The traditional marketing strategies are not so much effective for start-up marketing. The success story behind every start-up business lies in years of hard work. Start-up marketing is a unique challenge for business entrepreneurs due to the limited resources in terms of time, money, or talent.
You have to be always sure that every effort, no matter how small, is well planned as well as flawlessly executed. So starting from the beginning, we will demonstrate how to do marketing for a start-up business. There are several steps while marketing your start-up business:
Choose the Market Before You Know How to do Marketing for Start-Ups:
Majority of business entrepreneurs believe that the whole world will love their products. But the reality is totally different. Only a small portion of the world is interested in their products. Therefore, it is important to identify the niche target market.
Factors to Consider White Choosing the Market:
The question is how to do marketing for start-up company, and how do you choose the market? You should choose the market based on four main factors: Market Size, Market Wealth, Market Competition, and Value Proposition.
Conduct Market Research
Market research is the most important part of developing your marketing strategy. This step basically involves collecting information to provide a clear idea about the customer's thinking and buying pattern. Market research will guide you to predict the initial sales forecast, monitor the current market trends, and keep an eye on the business of the competitors. It will also help to find the answer to the question: how to market your start-up?
Identify the Unique Selling Proposition (USP)
Unique Selling Proposition (USP) plays a key role in identifying the reason why the customer should buy from you and not from your competitors. It actually plays a vital role so that your business stands out from the consumer's point of view. USP also helps to define what you do differently and be able to convey that to the potential customers. Your company's USP should be based on some new or unique offering or providing some exceptional service.
It is very important to develop your business brand because it emotionally connects you with your target customers and conveys who you are, what you stand for, and what you can deliver. A brand is more than a logo, color, or tagline.
Choose Your Marketing Avenues
You have to choose your marketing avenue while there are many available options. You should always consider your target audience while choosing which to use. A business website, social media, blogging, marketing video for your start-up, brochure, and flyer are the options available while choosing your market avenue.
Set Your Goals and Budget
Marketing goals enable the option to define what you actually want to achieve through the marketing activities. The marketing goal should be SMART: specific, measurable, attainable, relevant, and time-based. Allocation of a budget is very much important for your marketing activities.
The marketing budget should need to include various elements like website development as well as maintenance, search engine optimization strategy, brand designing, printing cost of promotional material, advertisement, sponsorships and donations, and engaging your employees to undertake marketing activities.
Nurture the Loyal Customers
Customers are the key to success for any business, so it is very important to look after them and encourage loyalty.  Smooth customer service will help to keep customers coming back and choose your brand over your competitors. Different strategies are used while building loyalty in customers, such as:
Regular communication with the customers through social media, blogs, or e-news
Providing after-sale follow up
Delivering the promises
Using the feedback and complaints to improve services
Listening to the customers
Training the customer service staff and people in the sales department
Create a Strategy for Mergers and Acquisition (M&A) Activity
This section will define how to market your tech start-up and how to sell your tech start-up. A realistic growth strategy plays a crucial role in the rapid rates of consolidation and high expectations of growth. In today's fast-moving environment, many tech start-up companies are either acquired or merged by global giants like Apple, Google, Amazon, etc.
Biggies Teach Us How to Sell a Tech Start-Up
Global giant Apple bought the music service Shazam for £400 million in 2018, and in the year 2014, Facebook acquired Whatsapp for $21.8 billion only after two years of purchasing photo streaming service Instagram for $1 billion – the company is now estimating to be worth more than one hundred times that price.
Role of Mergers and Acquisitions:
Mergers and Acquisitions (M&A) activity plays a crucial part in business growth for tech start-up companies. Many tech start-up companies use mergers and acquisitions activity to generate huge amounts of revenue. Tech entrepreneurs should have a well-thought-out M&A strategy while negotiating the sale of their business in a fast-growing and ever-changing landscape.
Minimizing the Risk Factor:
Entrepreneurs should consider reducing risk by accurately positioning their businesses. The engagement of a trusted adviser on an early basis is very much important for managing and negotiation, competing influences of investors, acquirers, employees, and founders.
It is very important to monitor and review your marketing activities regularly to understand whether they are achieving the desired outcome, such as an increased sale. At the initial stage, you should review your marketing strategy plan once every three months to ensure that the marketing activities are supporting your business strategy.
Monitoring Product/Service Launch:
Once your business becomes established, you should review your marketing activities when you launch a new product or service. Monitoring is especially important when a new competitor enters the market with a strategy or issue that affects your business.
Constant monitoring activities help to review your sales figures and customer activity while marketing your start-up business. You can also use the free analytical tools to determine the effectiveness of your social media or website campaigns.
Conclusion
Start-up marketing is a complex science. Some great marketing ideas had failed because of a lack of customer awareness as well as media attention. Sometimes the strategy failed due to the poor marketing strategy. Still, other great ideas help many businesses to achieve million-dollar fame.
Founders are still searching for some great ideas to realize start-up marketing success. Actually, it is the sweet spot between content marketing and public relation (PR). In any case, please use the knowledge of how to market your start-up and let me know how things work out for you.