How To Increase Engagement On Instagram?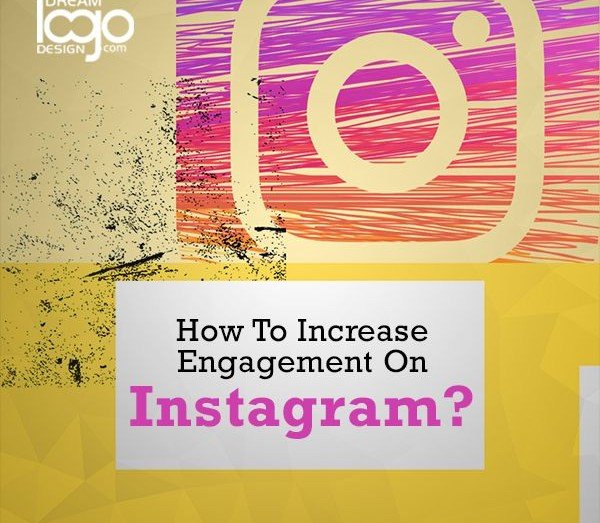 If you are wondering how to increase the engagement rate for your brand on Instagram, then take three deep breaths now because you are not the only one who's hoping to fix their engagement rate on Instagram.
"A brand is no longer what we tell the consumer it is – it is what consumers tell each other it is."
In the last half of the decade, Instagram has evolved to become an important marketing tool for any business out there. If you perceived the platform merely as a photo gallery for your products, then you were wrong, because it's a little less simpler than that.
Before moving to the intricacies of engagement and reach, let's talk about a brand's reasons behind choosing to establish its presence on Instagram,
A Steady Increase in Instagram Users
On 30th November 2017, Instagram announced that the number of brands using Instagram actively has reached a whopping 25 million.
It's quite easy to understand that as more and more brands are using this platform to reach their target audience, consumers too are engaging with visual content while making buying decisions.
These consumers are not just fans of visual content, but they are looking for content from people who are just like them.
Easy Targeting & Retargeting of Audience
 The key to running successful ad campaigns depends largely on your targeting skills. Instagram allows you to reach your core audience with filtering options like,
Demographics - Instagram allows you to target based on gender and language demographics.
Location - Instagram allows you to target a whole country as well as a small town, hatever works best for your brand.
Interests - Instagram allows you to monitor consumer interests like who they follow? What brands do they buy from? etc.
Behaviours - Instagram allows you to retarget consumers who had visited your website in the past and left without buying anything.
Lookalike Audience - Instagram also allows you to target consumers like the people who already follow you.
Detailed Insights on Target Audience
Instagram Insights can be very important since it helps you find out more information on your audience is? Where are they from? etc.
Instagram provides essential information about consumers that makes targeting your audience easier. On top of that, Instagram also gives you insights on your ROI on the platform. For every campaign, you can check clicks, reach, engagement, conversions, etc.
Plenty of opportunities to Engage with your Target Audience.
According to Instagram's own data, more than 800 million people use Instagram every month while more than 500 million log in every day. This creates the perfect opportunity for brands to engage with their target audience easily.
Instagram announced that at least 60% of its huge user base had found a new product on the platform - it continues to be the platform for discovery and awareness. So why not just use it for what it's intended?
"Think like a publisher, Not a Marketer."
Today, brands need to monitor their performance metrics on Instagram for better results and put in the effort to track saves, shares, clicks, and even engagement rates to find out how their content is performing on the platform. Fortunately, increasing your engagement on Instagram is not as hard as you initially thought.
Keep reading to find out about all the simple steps you can take to increase your brand's engagement rate on Instagram!
Timing is Everything
Did you know that you can be limiting your Instagram engagement by simply posting at the wrong time? Instead, post when your target audience is active. Instagram's algorithm loves content that generates a lot of engagement in a short time and, as a result, will push your content on top of your followers' feed.
Take Advantage of Stickers on Instagram Storyboards to Start Conversations
Have you noticed the plethora of options on Instagram Storyboards? These can be used strategically since they allow you to conduct polls, create quizzes, answer questions, and on top of that, all of these directly connect you to your target audience, who finally begins to engage with you freely.
Experiment & Test with New Content Regularly
Try to understand that the best content is generated when you have explored and experimented enough. Marketing your content is a constant risk - it will either work for the platform or fail to engage. So experiment and test regularly with content to be aware of what works best for your brand.
Long Captions tell Longer Stories
Did you know that Instagram captions can be as long as 2200 characters? Don't you think that is a lot of space to be shared with your audience? Remember that one factor affecting your post's performance within the algorithm is how much time is being spent on the post. So, naturally, one of the easiest ways to improve engagement is to write long captions that tell a story, stories that your audience can relate to.
Hashtags are your New Best Friends
While you are trying to increase engagement through different ways, pay closer attention to hashtags because they help you understand what drives people to your content. In addition, there are many tools to track the hashtags you use on each post. Remember, the stronger your hashtag game, the more impressions and eyes on your content!