How to choose your website template design?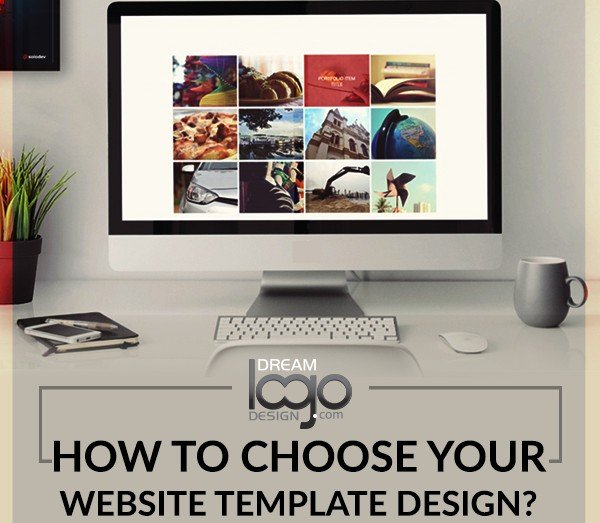 Introduction
A business owner needs to choose the right template for website designing. The type of website you want to create, the features, customization options, budget, and experience you have on template editing are all factors to consider. The process of selecting a website template can be quite minimal and simple. In order to identify the steps necessary to choose the best website template, we compiled this guide.
How to Choose a Template
The following are some key factors to consider before selecting a template for your website:
Type of Website You Want to Create
A website template determines your website's structure, functions, and appearance. Are you planning to build a simple single page website, or do you need several pages that include galleries, maps, and videos? While choosing the best website design template, you should consider your industry and niche. A creative template designed for photographers will not be suitable for an accounting firm and vice versa.
Type of Layout and Design Fits Your Needs
Website layout and design determine the structure of the information in the webpage. When it comes to choosing a website template, there are five key design and usability factors to consider:
Content width design
Nowadays, most website templates provide two types of content width: full-width and boxed width. When the background image stretches the full width of your computer screen, you have a full-width design.
Full-Width Layout
The full-width layout is very popular with mobile responsive templates and graphically rich websites. In general, they are considered to be more creative and modern.
Boxed Width Layout
In a boxed width layout, there is a visible frame between your content and the left and right sides of the screen. A layout like this is better suited for business-oriented websites since it conveys a sense of professionalism and tradition.
Header layout
The header is usually the first thing your visitors will notice while visiting your website. There are many types of header layouts, and they can range from a simple logo image and main navigation to headers with slideshows, videos, images, and text overlays. Making the right choice of the header depends more on purpose than the website design. It is crucial for your website's header to convey your business's core message to visitors.
Navigation bar design
The navigation of your website is the primary tool that guides your visitors. You should make sure your navigation bar is clean and simple, with an eye-pleasing background color. Pages should be laid out from left to right in order of importance, and they should only include those that are essential. Supporting pages should be added as drop-down menu items rather than appearing on the main menu.
Logo placement
The placement of your logo indicates a lot about the objectives of your business. Businesses that place their logo in the same line as their main navigation are more focused on their products and services and do not place much emphasis on branding. It is best suited for businesses serving the business-to-business (B2B) market.
Overall usability and user experience
One last thing you should consider is the overall user experience and usability of the website template. By keeping the above points in mind, your chosen website template should not only have an attractive design but also meet your requirements. In addition, it must be responsive, mobile-friendly, and SEO-optimized.
Features and Customization
A modern website template can be customized to blend in with your existing brand. To get creative templates, you can try the customization options, such as color selection, font selection, adding company logos, adding multimedia, and creating custom layouts.
Custom Layouts Should be Enhanced
When customizing a website template, keep in mind that the theme should be enhanced, not completely redesigned. You should carefully consider what features you need from your website template, and then eliminate all templates with features that you do not need and will not use.
Customer Support and Budget Considerations
It doesn't matter how "easy to use" or "easy to update" a website template is, and it must be supported by a template developer who offers support in case you encounter any problems. You should select a template provider who has vast experience in website designing services and clearly offers customer support via:
Phone
Email
Online chat
You can get your site uploaded and ready for viewing as quickly as possible. You should also consider the overall budget for the website development so that a perfect website can be designed at a minimal cost.
Types of Templates
You should consider two types of website templates for your business website: HTML templates and WordPress templates. Here's an in-depth look at both.
Static Templates
Static website templates primarily use HTML and CSS to display the design and content of your website, and JavaScript to add additional features such as a slideshow or form validation. Static website templates are the best choice if you are absolutely certain you will not want to change or add anything new to your website or if you know how to code and make changes to your website. A static template is also a better option for website development if you don't have the time or the resources to develop rich content for a business blog.
WordPress Templates
WordPress is actually a Content Management System (CMS). The database of a CMS such as WordPress contains all your data and is powered by PHP programming language and MySQL. Your website displays that data dynamically through HTML/CSS and Javascript. WordPress is a great option if you want to easily update your website whenever you like. WordPress makes even more sense if you plan on using content marketing to grow your business because it enables you to easily start a blog and grow your email list effortlessly.
Conclusion
When you create a website, web design templates and WordPress themes can save you time, money, and effort. There are numerous factors to consider when selecting the right template for your website, and we discussed many of them in this post.
It is best to choose a website developer, who can offer an attractive design, good usability, and all the features you need, and also vast experience in website development services. In this way, you can focus on website developing, rather than spending too much time on just making your website function.