How to Choose the Right Logo for Your Business?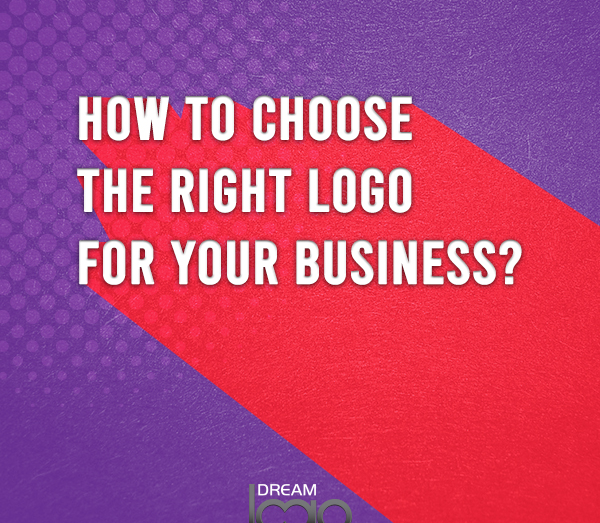 "A logo less company is a faceless man."
If you are planning to start a company, then you have come to the right place. You possibly cannot launch a brand without a logo – your logo is the face of your brand, and a great logo will do wonders for your brand. Wondering what identifies a great logo before you opt for logo designing services? A great logo is always visually appealing, but there are plenty of other factors that play a significant part in the process,
While designing your logo, you must remember that your logo should truly represent your brand and connect with your target audience. Remember how short the attention span of human beings is – a simple design will effectively and concisely express your brand's personality, making your logo memorable.
Choosing a logo that can be easily resized is smart because you would not want a logo that shrinks in size when printed or placed on different media. To avoid distortion of any kind, the best thing you can do is opt for a versatile logo that can easily be used for any media – from billboards to newspapers.
A good logo is a primary element in your brand identity kit. A good logo is also one that is timeless – if your logo is not timeless, then it's probably not memorable in the first place. Timeless logos focus on quality over quantity, staying relevant, and connecting with consumers in the face of constant evolution.
"The strongest logos tell simple stories."
Now that you are aware of the basic characteristics of a great logo let's talk about the primary steps involved in choosing that perfect logo for your new venture,
Color Palette & Typography: The Tale Of Perfect Combination
STEP 1: Picking A Font
While picking your preferred font, consider the impact of typography first. Typography is like a person's body language that makes or breaks a deal. Good typography shall always enhance the design and add a tone of voice, visually conveying your brand's message.
STEP 2: Color Me Right
Picking the right color palette not only establishes your brand's identity better but also adds Versatility to your design. An essential for creating consistency, a color palette is responsible for conveying emotions and influencing your potential consumers' experiences.
Get more information on choosing the perfect color palette and typography here.
"Your business logo is the reflection of your target market."
Originality & Appeal: The Power To Make Or Break You
STEP 3: Originality
One of the most important elements of your company's branding kit is your logo. Naturally, you cannot afford to be anything but original, versatile and memorable. This can be tricky, but with great designing software like Adobe Photoshop or Adobe Illustrator, you can create the perfect logo for your brand, one that is unique and original, making your logo stand out in the crowd.
STEP 4: Appeal
The appeal is probably the most important thing that you need to consider while selecting your logo. Ask yourself: does your logo, put, looking good? Is it visually appealing? If your answer to the two questions is no, then you should probably consider getting it redesigned. Your logo will fall flat on the face without any appeal, failing to enhance your brand image and identity.
Get more information on creating an original and visually appealing logo here.
"A logo derives meaning from the quality of the thing it symbolizes, not the other way around."
Type & Format: The Compromises You Can't Make
STEP 5: Type
There are many different types of logos that you can opt for, but you must opt for the simple yet memorable logo, versatile yet timeless. There are three types of logos that you must consider while picking the right logo for your business,
Text-based Logos:
As the name makes it obvious, text-based logos refer to the ones with the brand/company's name or some text associated with the brand/company in the design. This type works well, especially in brand recognition, making this perfectly effective for anyone who is planning to start a venture. Also known as word marks, text-based logos are particularly effective in giving an edge to rival brands.
Monogram Logos:
When a designer combines one to three letters together to create a single symbol, usually to represent a person's initials or a brand, the logo is then known as a monogram logo. A good logo can stand alone and be recognizable at the same time. Letter marks, monogram logos represent a brand or a person or even a state into a visual that best represents them.
Abstract Logos:
Abstract logos are unique visual elements that represent multiple concepts and emotions through a single symbol, making these the right choices for brands with a lot to say. Abstract logos work well because of their ability to concise your brand into a single image, allowing you to create a logo that can truly represent your brand.
STEP 6: Format
Before choosing the right logo, consider all the mediums you will require your logo for so that you can create the appropriate file formats for your logo. Here's a list of formats you can't ignore while getting your logo designed,
JPG – Allows one to store colored images with high compression ratios.
BMP – Allows one to import their logo into most PC application software.
PDF – This is convenient for the ones opting to print their logo.
PNG – This one provides a transparent background to your logo, making edits easy and convenient
EPS – Due to its compatibility across different operating systems, this format allows one to place images within a post-scripted document.
Get more information on various types of logos and file formats here.