How to Choose a Domain Name?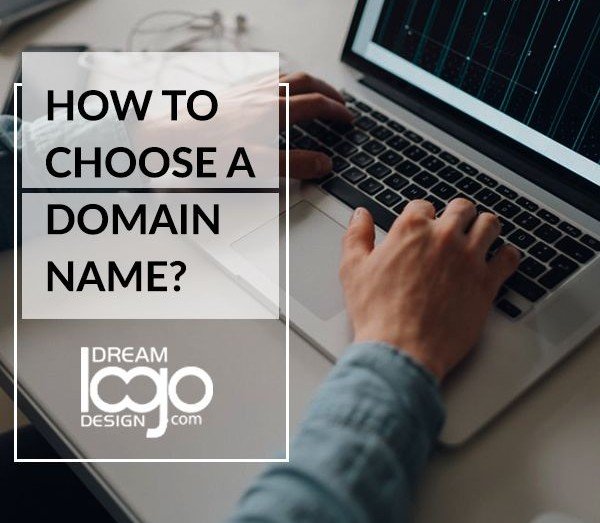 Introduction
Your website's success is heavily dependent on the choice of the domain name. If you pick the wrong domain name, later it will be difficult to switch them without harming your brand or search ranking. That's why it's critical that you choose the best domain name from the beginning of website designing.
A great domain name is important when you are just starting out to create a catchy business name. As an expert in website designing services, we'll explain how to pick a creative domain name, as well as how to pick the perfect domain name and register your new domain for free.
Tips for Choosing the Best Domain Name
It can be stressful to choose a domain name when you start a blog because you don't want to make a mistake. In order to help make the process easier, we have created a simple 10-step framework for choosing domains.
1. Stick with .com
There are dozens of new domain name extensions available today, from the original .com, .net and .org to niche extensions like .pizza, .photography, and even .blog. Choosing a domain name with a .com extension is always a good idea. Although new domain extensions may seem appealing, .com is still the most trustworthy and established website's home address.
Build Credibility
We believe domain extensions such as .ninja, .photography, and other new extensions can lower the credibility of your business. Most people remember dot-com domains. Most users, from novice to tech-savvy, automatically type .com at the end of all domains without thinking about it.
2. Use Keywords in Your Domain Name Search
An important part of a domain is the use of keywords. By including keywords in your domain name, you tell the search engines what your website development is about. Keywords in your domain can assist you in ranking higher in Google if you provide quality content and good user experiences.  It's hard to find a good domain with your target keywords that are not already taken. You should create your domain by combining keywords with other words to make it unique.
3. Keep Your Domain Name Short
Keywords are important but don't go overboard with domain length. You should choose a domain name that is short and memorable. Our recommendation is that your domain name contains less than 15 characters. Your users may have difficulty remembering longer domains. In addition, longer domain names can also increase the likelihood of users entering typos, resulting in traffic losses. That's why you should keep your domain length short.
4. Make Your Domain Name Easy to Pronounce and Spell
You should be able to easily share your domain name with others, whether you're speaking or writing. You never know when someone will ask for your domain name. You should definitely create a domain name that is easy for anyone to understand and spell if you plan on using it for a business email address.
5. Keep it Unique and Brandable
The name of your blog should be unique so that you can stand out in the minds of your readers. You should find out what domain names other blogs in your niche are using and research them. It is not a good idea to accidentally misuse a trademark name or copy another blogger.
Recommendation
As an expert in website development services, we recommend you to pick a domain name that's more easily brandable. A brandable domain name is unique, catchy, and memorable. For example, a name like "Amazon.com," would be much more recognizable than "BuyBooksOnline."
6. Avoid Hyphens in Domain Name
Hyphens should never be used in website domain names. The use of hyphens can be a sign of spam domains that you don't want to be associated with. Similarly, hyphenated domains are prone to typos. Because the domain you want is already taken, if you choose a domain name with hyphens, your users are likely to end up at the competitor's site if they forget to type in the hyphen.
7. Avoid Double Letters
You should avoid registering a domain name with doubled letters because this increases your chances of losing traffic to typos. As an example, a domain name like Presssetup.com is prone to typos and will result in lost traffic.  Your domain should be easier to type and more recognizable if you avoid doubled letters.
8. Leave Room to Expand
Your domain name should be related to your industry/niche because it gives users an idea of what your website is about. Nonetheless, there shouldn't be too much restriction on your long-term prospects. For example, a florist might choose a domain name like orchidblog.com, but then decide to post blogs about other flowers besides orchids. It is possible that the domain might prevent attracting readers with an interest in other flowers. Changing the domain of your site can be frustrating, and it can also damage your search engine rankings if it isn't done correctly. Therefore, picking a flexible domain name at the start of a project is crucial.
9. Research Your Domain Name
Do some researches before registering a domain name to ensure that there isn't a business already using the same name. To find out if the same name or similar one has been trademarked, you need to do a trademark search. Additionally, you can perform a Google search to determine whether the name is available on top social media websites like Twitter, Facebook, Instagram, etc.
It's Important to Avoid Legal Hazards
There can be severe legal repercussions if your business name is similar or exactly the same as someone else's, which may cost you a lot of money. When your website is running, you can learn how to trademark your website's name and logo.
Use Domain Name Generators for Clever Ideas
Many people think all good domain names are already taken.  Domain name generators can help you find the perfect name quickly, and it will easier than manual research. You can use these free tools to discover hundreds of clever domain name ideas based on your defined keywords.
Challenging but Important
At first, deciding what domain name to use for your site may seem challenging. However, you will find that the process is surprisingly approachable if you do a little research and use the right tools.
Conclusion
All over the internet, domain names have a huge impact on click-through rate, from search engine results to social media results, to referring links, to type-in traffic, to brand-ability, and to offline advertising. It's an undeniable fact that your domain name influences your brand and your marketing efforts. So you cannot ignore this.